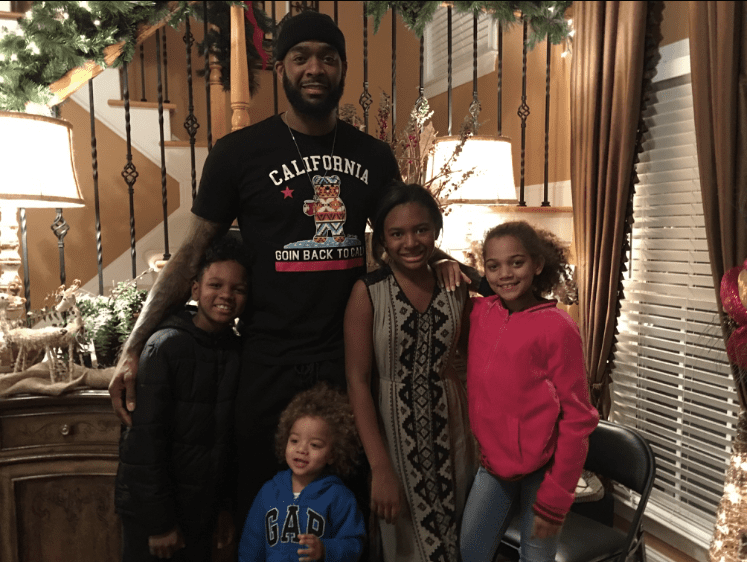 Born in Charleston, South Carolina, and raised in College Park by way of Riverdale. Josh Powell started seriously playing basketball in high school, and began his professional career in 2003. Having played overseas and in the NBA, it helped mold him in what he valued, how he saw the world, and what he understood from various cultures and their principles. Powell applied the lessons learned to grow up to emulate the opposite of the bad and maintain the good. Out of all the roles he's played, on and off the court, the journey of both faith and fatherhood has been the most molding and fulfilling. The 2 time NBA champion is currently in his last year of playing basketball, and excited for what awaits him as a father, philanthropist, and businessman
What legacy are you leaving for your children and the children of your community?
My legacy will inspire my own children to understand that by using my challenges, downfalls, and mistakes, they become the biggest blessings, as they were what help you become the best version of themselves. My adversity built my faith, and that is what I try to express to children in the community, that no hurdle is too high to overcome. I want the legacy I leave to trickle down and bless my children with the lessons, and the children in the community with the hope, that the sky is truly the limit, and I am proof of that.
How would you describe your Fatherhood culture?
My Fatherhood culture is simple, and is built on transparency, honesty, and love. I nurture them, but don't coddle. I am patient, but not overly lenient. I am understanding, but also hold them accountable. It is important to have an open dynamic that they feel comfortable coming to you with everyday issues, and adjusting with each generation.
From a father's perspective, what two books would you recommend every child read?
The two books I would recommend are the Bible, and The Giving Tree by She Silverstein. I would want to ensure that they have a spiritual and religious foundation, and have an environment where they can read, be read to, and discuss with their parents. The Giving Tree highlights what it means to give everything to the one you love, and shows sacrifice investment, and what love truly means.
Why is it important to expose children to education and valuable skills?
It is important because knowledge is power. The more you learn, the more you research, experience, and understand. It is important to have your own mindset, because we live in an era of being easily influenced and followers.
As a father and a life coach, describe your playbook.
No tricks, no gimmicks. Understanding that each dynamic is unique. Being a father of four, I'm still constantly learning different stages of life, and varying personalities. Forever a learning process, and having the ability to adjust, and think outside the box.
Which fatherhood experiences have taught you the most about yourself?
When you become silent, listen to your child, and let them talk. Many times, parents project their own expectations on their child, and not allowing a child to be who they are. When you listen, you learn, and as a parent, it is beyond necessary and pivotal.
What insightful advice would you suggest about building a network?
That character is at the center of any successful network, because clout can only get you so far. Yet, walking on principles, values, and morale is what will essentially build it.
Why should you read every day?
Reading is fundamental. For knowledge, for stimulation, for growth, for expansion.
Name one life lesson that no one taught you, but should have.
Forgiveness was not taught, but it was learned by me, many times throughout life. There is strength in forgiving people and situations and moving forward, and not giving them that power.
How important is keeping your word?
It is one of the most important things to say what you mean, and mean what you say. All you have is your word, and in any aspect of life, we have to be honest with ourselves with how much we can do and what we can do.
When it comes to protecting yourself at all times, physically and mentally, what would you tell your children?
Watch the company you keep, and the words you speak.
First of all, they are yours. You have to cherish and value that. Second, you cannot allow people to deter what is on your heart and mind.