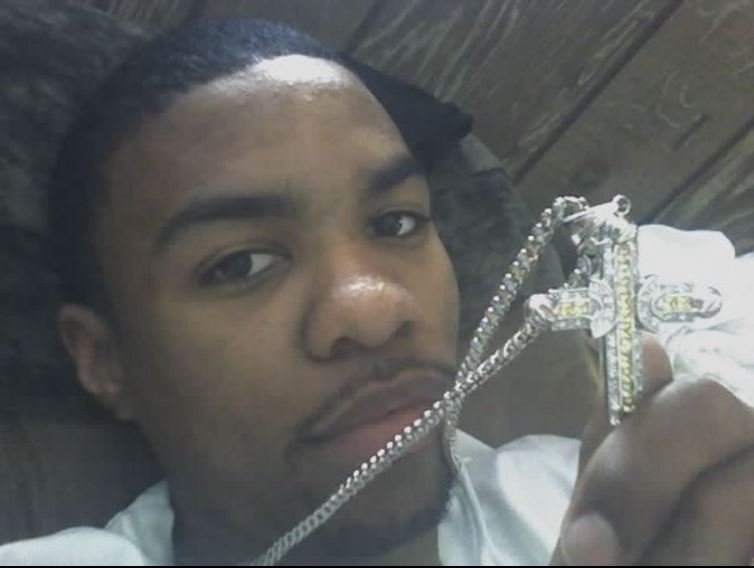 Kermit Royale DeLashment II's future looked promising. He loved his family and according to and his father he was respectful and had a great sense of humor. Kermit was killed in 2008 during a drive-by shooting in Chicago. We spoke with his father and touched on the possibility of forgiveness and his feelings during Father's Day.
Please describe the circumstances around the death of your child.
My son Kermit Royale DeLashment II was shot and killed while sitting as a passenger in the backseat of a car during a car-jacking in December 2008. He was the 500th homicide in Chicago in 2008.
Take a moment to talk about who your child was. 
Kermit was the ultimate big brother. He mentored, protected and cared for his brothers and sisters always. He was a very respectful, funny, athletic and passionate young man. He was a 21-year-old college student who was being scouted to play overseas. He was exploring NCAA Division 1 basketball interests. He was very respectful with a wonderful sense of humor. He was 6'4, about 190 lbs and had a smile with dimples that lit up a room. He constantly told me that when he became rich he was going take care of me and the family. He was a true dreamer filled with ambition and generosity.
Talk about how you feel when holidays like Father's Day come around?
All holidays are difficult still because it reminds our family members of who is no longer with us. Father's Day is always hard because Kerm would usually be the first to reach out to me and wish me Happy Father's Day, whether he was home from college and just bust in my room or call me from school early in the morning, saying "I wanted to be the first to tell you thanks for being a great dad and there's no need to get you a gift because what's a better gift than a son like me."
Every year, my brothers and sons get together for our annual Memorial Day basketball game. This year, we took a picture and everyone looked around and almost simultaneously expressed that it still doesn't feel the same without Kerm and this year will be 10 years since he left us. I still have a hard time knowing what to say when people ask me how many children do I have. Do I include him in the number or not? When I include him I end up having to discuss the tragedy of his death. When I don't, it's because I just don't want to talk about it but then feel guilty that I didn't include him.
Do you have forgiveness for the individuals involved?
I have forgiveness for them because I needed some level of closure to move my life forward and remain a good and relevant dad to the rest of my children and his friends. It was devastatingly hard when the two young men who were involved were brought to trial and the first young man admitted that he was there and admitted to his participation in the shooting but never fired his weapon, and the other young man who shot him was found not guilty by the jury. My family had to re-live this nightmare without the expected resolution.
What would you like to say to those who have never experienced what you are going through? What don't they understand?
I loved my son from the day I felt him inside his mom until this very moment. He was a huge part of my life and being the victim of my first attempt at fatherhood, I think he was turning into a wonderful young man. He was an incredible gift from God and no matter how many years have passed, I still feel a part of me is missing because I poured what I considered to be the best part of me into him first. People will never understand how it hurts to know that I'll never see his wife, my grandchildren from him or get a chance to see what difference he will make in the world.
What do you want the legacy of your child to be?
Our family decided that we would celebrate his memory by continuing to share our memories of him with all who never met him. His love, laughter and passion for basketball and for life.
What words to you have to say to the perpetrators of this crime?
The life you have left, make it count because my son paid the ultimate price for it.