Although the temperature in the city of Chicago was in the high 90s the atmosphere at Kicks 4 The City's Agora Sneakerball was cool as a fan.
The event was sponsored by Complex, The Athlete's Foot, and BMW. The night not only celebrated the beauty of good vibes and diversity, it also celebrated a good cause. Shoe love was on full display at every inch of the The Geraghty venue located in the South West side of Chicago.
Kicks 4 the City conceptualized a creative spin to giving back in style. Black tie attire paired with gym shoes. Why? The United States has over 564,000 homeless people that don't have comfortable footwear, and those that do typically wear them out within six weeks. So, it makes sense to give back, while adorned in the exact thing you are giving: sneakers!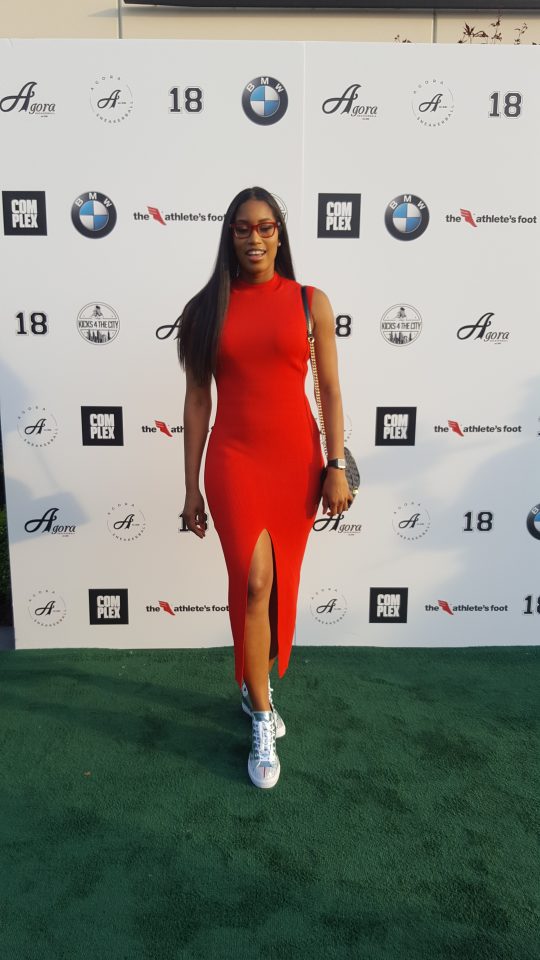 The basic, essential needs of the homeless are often overlooked. So, what Kicks 4 the City and millennial creator, Justin Johnson have done deserves our attention.  Justin has turned an encounter with a homeless man in 2012, to a globally recognized organization, that has paid it forward. To date, they've donated over 70,000 pairs of shoes! As the night continued, he wanted us all to understand the importance of his mission. While his organization continues to raise more money to help the less fortunate. 
LaRoyce Hawkins, star of "Chicago PD" was the celebrity host and provided levity and aided in creating the cool atmosphere of beautiful people and style. When starting the festivities, Hawkins instructed attendees to "forget about your phones."
The master of music was  DJ Jay iLLa. He seamlessly married various ages and demographics to make sure the attendees fervently celebrated. From Frankie Beverly to Trap music, he continues to prove why he is Chicago's DJ. Additionally, there was live art by P. Scott, Jeff Gibbs Quartet, and libations in abundance.
The Agora Sneaker Ball takes the typical confines of a gala and flips it into a multicultural sensory building experience. Our eyes were visually pleased by the beautiful faces and artistry, our hearts were filled with the pride and reverence in the work that Kicks 4 the City has done. As always, it was a beautiful night in Chicago.