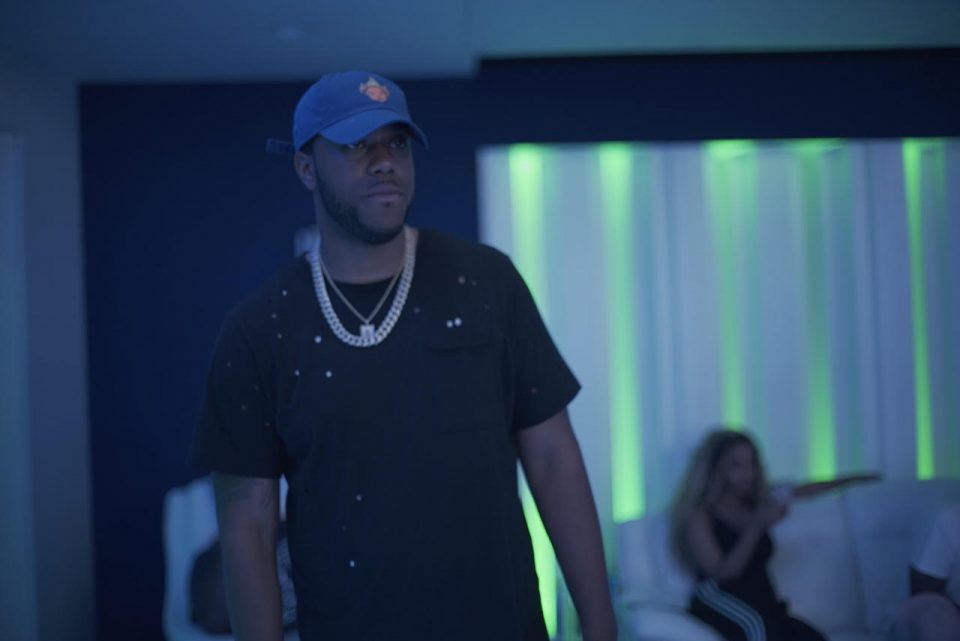 Akon and DJ Holiday's new secret weapon, Al Coe, from Bronx, N.Y., has the streets asking about him, and now it's time to get familiar.  His recent project, COE STYLES, the mixtape, is available now and was inspired by both Lil' Wayne's The Dedication and 50 Cent's Jackin' for Beats mixtapes. On COE STYLES, Al Coe can be heard rapping over some of hip-hop's hottest and classic beats. Bars after bars, this New York City newcomer proves why Akon and DJ Holiday have Coe-signed and are preparing the release of his next project.  An official announcement is coming soon. Rolling out caught up with Al Coe. Check out his interview below.
Working with Akon and DJ Holiday, how did that happen?
Akon heard some of my records and said he wanted to work with me. Next thing I know, my manager Locko introduced me to Akon, and soon after that, we're in the studio recording. As for DJ Holiday, he saw me perform at one of his mansion parties. I rocked my single, "Cash Over Everything," and the rest is history.
Akon and DJ Holiday are like my big brothers. They're my mentors. They've been in the game and are accomplished. I respect them and listen to all their advice.
When did you know that being a rapper was your calling?
When I performed in front of Snoop Dogg, and he told me he thought I got it! He's one of hip-hop's godfathers. Say no more. Here I am.
How would you describe your brand of music?
In one word: motivational. I make music for the people, empowering, uplifting. Get you hyped, the Boogie Down Bronx way.
When you are on stage, what do you want to convey about your style?
That I give you the real. I'm no gimmick. I pour my heart out on the stage for everyone who comes to my shows.  You may not know of me coming in, but I want you to remember me on your way home.
Name three musicians who have influenced your approach to being a rapper?
Jay-Z, Nas, Kanye West, and I have to give you two others that I can't leave out — Young Jeezy and 50 cent. They're the greatest at doing this rap thing.
Finish the sentence: When you find my music I want you to…
When you find my music I want you to listen to my story and understand what I've sacrificed and been through to get to this point in my career and why I'm not stopping. By the way, go find my new mixtape, COE STYLES, available now.