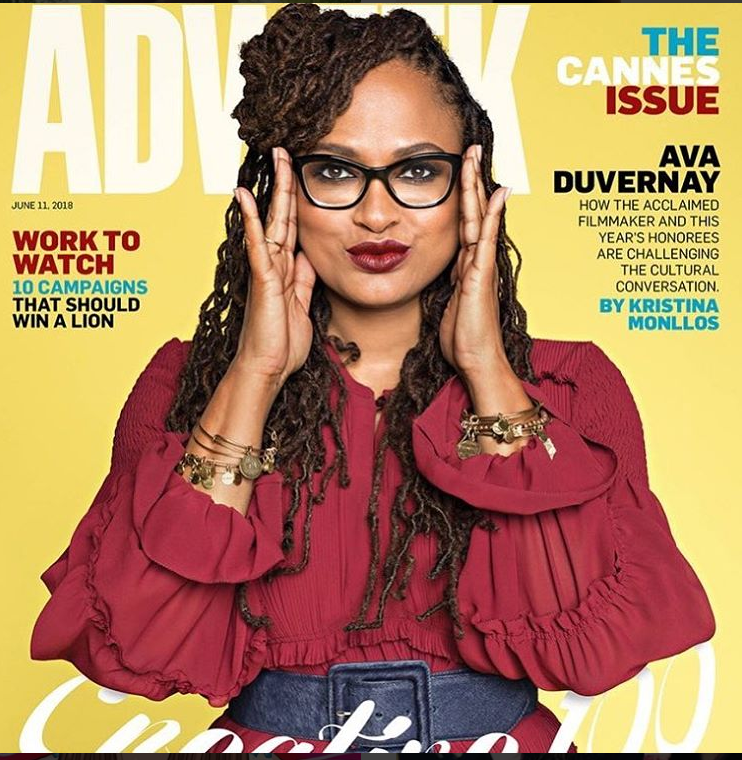 This writer takes special delight in observing the uninterrupted upward trajectory of publicist-turned-award-winning movie director Ava DuVernay.
DuVernay became the first African American female director to ever have a movie gross more than $100 million. After only 101 days in theaters, A Wrinkle in Time has surpassed the momentous mark that normally certifies a movie as a bona fide blockbuster.
Additionally, the director of the critically acclaimed epic Selma, as well as the popular weekly series "Queen Sugar" on the Oprah Winfrey Network (OWN),  joins a very exclusive club. She became only the 13th African American director to have a film surpass $100 million at the box office.
DuVernay, a native of Long Beach, California, broke into the Hollywood game as an industry publicist with a plan. The owner of her own publicity agency, DuVernay helped market big-budget Hollywood films and coordinated interviews between the actors, filmmakers and the guest journalists. All the while, this visionary was drinking in the lessons learned from genius movie creators until she became one herself. Furthermore, DuVernay enabled many more African American journalists and photographers — including this writer — to attend the ballyhooed junkets and movie premieres in Los Angeles, New York and other places that most Americans only get to see on TV.
This is hardly DuVernay's first time setting major milestones or even breaking records with this particular film. A Wrinkle in Time, which opened in March, grossed over $33 million in its first weekend. With Ryan Coogler's Black Panther at No. 1 and her film opening at No. 2, that marked the first time in Hollywood history that two films made by Black directors held the top two spots.
DuVernay, 45, thanked Disney for its faith in the film, posting:
"Thanks to @Disney for believing in the film from Day One to Weekend 15. Could have easily written it off. They never did. And thanks to all the kids and families who've continued to see the film in theaters. Tesser well. xo."
BlackFilm.com compiled a list of the film directors whose movies have made in access of $100 million and how long it took to reach the milestone:
Ryan Coogler (2018) Black Panther (2 Days, $699.6M and counting)
Ryan Coogler (2015) Creed (38 Days, $109M)
Lee Daniels (2013) The Butler (46 days, $116M)
F. Gary Gray (2015) Straight Outta Compton (9 Days, $161M)
Malcolm D. Lee (2017) Girl's Trip (28 days, $140M)
Jordan Peele (2017) Get Out (16 days, $175M)
John Singleton (2003) 2 Fast 2 Furious (17 days, $127M)
Keenan Ivory Wayans (2000) Scary Movie (14 days, $157M )
Now you can add DuVernay to this august body of savants.