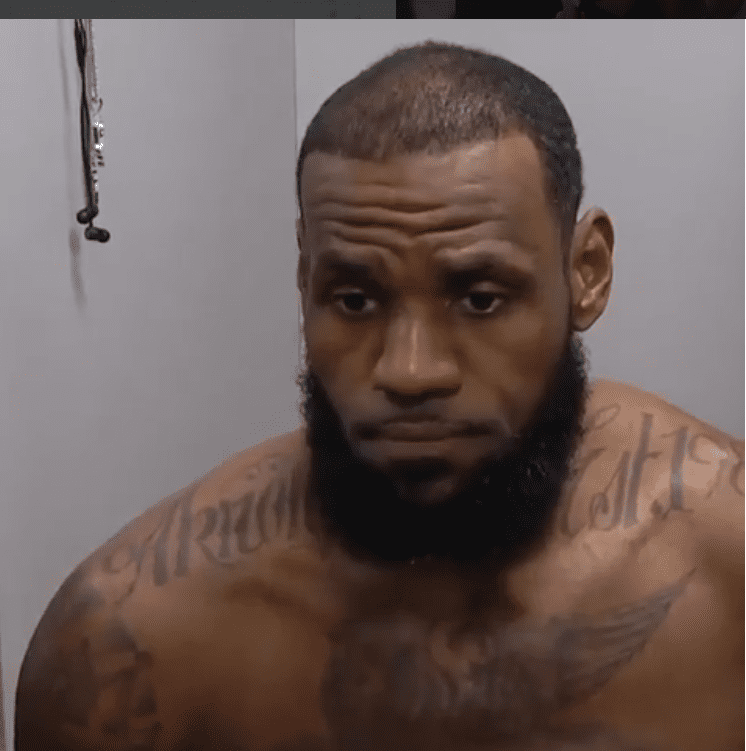 The cacophony of chatter, clatter and innuendos about NBA superstar LeBron James winding up in Los Angeles is getting louder and as intense as the simmering summer heat.
One person who would have some insight on this is bombastic and grandiloquent ESPN personality Stephen A. Smith. During his daily radio show on ESPN, the host of the popular sports program "First Take" revealed that a player that LeBron has long admired, Houston Rockets point guard Chris Paul, has been whispering that King James wants to go to Los Angeles to play during the upcoming 2018-19 NBA season.
James, 33, has already made multiple off-court moves that would make even the most detached observers believe the three-time NBA champ has an affinity for Southern California. LBJ has purchased at least one mansion in the Brentwood neighborhood of West Los Angeles (the same neighborhood OJ Simpson used to live in, by the way). He has executive produced acclaimed cable shows such as "Survivors Remorse" and "The Wall" and is currently producing multiple movies including Space Jam 2, Warriors of Liberty City, Best Shot and an unnamed Muhammad Ali flick. He also had a starring role in the blockbuster comedy Trainwreck starring Amy Shumer.
There is also low-level speculation that LeBron is following the business footsteps, to a certain degree, of Magic Johnson, another NBA legend who is worth in the neighborhood of a half-billion dollars due to his business acumen — and is the part owner of the Los Angeles Dodgers. A Los Angeles destination would put LeBron in proximity to Johnson, the most admired Lakers player ever who has made it clear he wants LeBron to come to his team.
James and Paul, also known as "CP3," have shared a long and close friendship that is just below the comaraderie LBJ shares with Dwyane Wade. As, and part of the "Banana Boat" group, CP3 probably would have insight into LeBron's thinking and disposition.
Paul reportedly began recruiting LeBron to the Rockets, who were just on the very cusp of making the NBA Finals — losing to the eventual Finals champions Golden State Warriors 4-games-3 after CP3 injured his hamstring with the Rockets up 3-games-2.
This, according to Bleacher Report, coincides with a previous report LeBron wasn't a big fan of the city of Houston, the nation's fourth largest city.
The Lakers, from an odds standpoint, are the front-runners to land James this summer. The four-time NBA MVP does have a player option for over $35M, but most expect James to become a free agent.
Oh, and according to multiple outlets, King James' son, LeBron James Jr., has already committed to a high school in LA.
What do you think about LeBron James leaving Akron and Cleveland, Ohio — for a second time — and donning a Lakers or Clippers uniform? And could he and a few other pieces dethrone the dynastic Golden State Warriors?