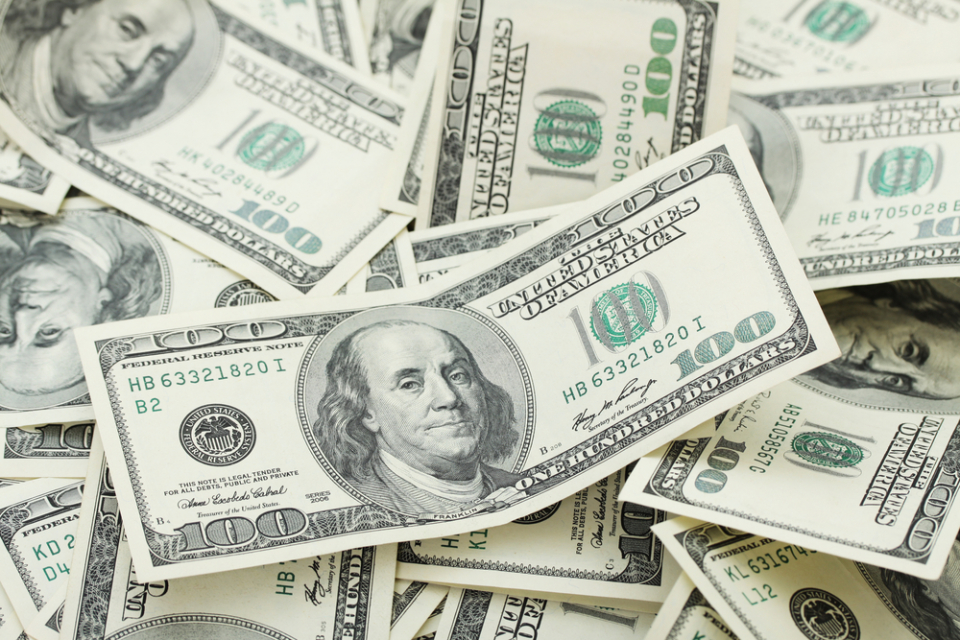 One's credit score is used to evaluate trustworthiness as a borrower.
But here's a curveball: What do you know about business credit?
Whether you're a business owner or simply dream of striking out on your own one day, read on to find out how business credit differs from personal credit, why it's important and how to establish it for your company.
Why establish business credit?
Business credit is similar to personal credit — it represents your business's ability to borrow money from authorized lenders, based on its past actions.
Business credit, like personal credit, is something to build before you need it. Of course, if you're considering starting a business, emergency savings is important to have, but there's always the chance that something might not go according to plan. At some point, your business may need access to credit to cover unexpected costs (think a sudden rent hike or cash flow issues) … so you don't want to wait to until you're backed into a corner to apply.
A common mistake many business owners make is funding their business expenses through personal lines of credit or personal credit cards, which in some cases makes them financially liable for the business entity's actions. For example, the owner of a bakery who uses his own funds to buy supplies and pay the rent could be personally liable when he hasn't paid in three months and creditors come a-knocking.
Plus, as a business owner, you'll most likely be requesting loans for both your personal and business accounts, each of which requires a lender to ask a credit bureau about your history. This means you'll get more inquiries than someone who doesn't own a business —and since each inquiry dings your score, it's important to spread them across two different files to lessen their impact. As an added bonus, establishing business credit early on could mean better interest rates on loans when it's time to apply since you've had time to build a solid business credit history.
Getting started
The first step in establishing this independent credit is to make sure your business is a business, legally. If you haven't filed the paperwork that makes your business official in the eyes of the bank and the IRS, you'll need to do that before anything else.
Next, you'll need a separate business mailing address, phone, and name as well as a tax ID number from the IRS. This number is known as a federal tax identification number (FIN) or an employer identification number (EIN). You can apply for your EIN directly through the IRS website, which is a free service that will process your application within minutes. Once you've done this, you can open a checking account and savings account in the business name using the EIN number and deposit funds.
The last step is registering your business with at least one credit reporting agency. Before going through the process, make sure you don't already have a credit profile by contacting Dun & Bradstreet, which issues the most widely used company identification number, called the D-U-N-S number. Once you have a D-U-N-S number, D&B will then set up a credit file for your business. Fun fact: While the pinnacle of a perfect personal credit score is 850, your business credit score is measured from 0-100, with anything over 75 considered excellent.
3 ways to establish business credit
Building good credit for your business may be tricky for one surprising reason: Reporting information to D&B or any other credit bureau is optional … and if the vendors, suppliers or creditors you work with choose not to report that information, it won't go into your credit file.
To keep building your credit, you may want to ask any of your creditors or partners if they will report your positive payment history to the bureaus before doing business. If they don't report it, you can register reputable businesses with whom you've worked on the D&B website in what is called "trade references." D&B will reach out to these references and verify your history, which may positively impact your credit.
1. Business credit cards. Keeping credit cards expressly for your business and completely separate from your personal accounts may help keep expenses in order when it's time to do taxes, as well as help you resist the temptation to use personal funds for your company. Plus, if your credit card company reports your history to credit bureaus, it has the potential to increase your business credit score. For that reason, make sure your credit company will report to the bureaus before you sign the dotted line.
2. Business loans. One popular method of business credit is a standard loan, issued by a bank or the SBA. Similar to a personal loan, it's simply a sum of money that you pay back over time — with interest. Business loans can be used for anything from purchasing real estate to buying equipment to paying for inventory.
3. A business line of credit. Once you have a business credit card and loan, you may consider applying for a line of credit from your bank. A line of credit is almost like a cross between a loan and a credit card: Your bank agrees to lend you a certain amount of money based on your existing credit, but doesn't require that you borrow any of it immediately—instead, you can tap into this resource when needed. The monthly payment amount varies depending on how much of this credit you used the previous month, and you only pay interest on the money that you take out.
Once opened, credit lines should begin showing up on your credit history after 30-60 days … and hopefully, well before you need it.