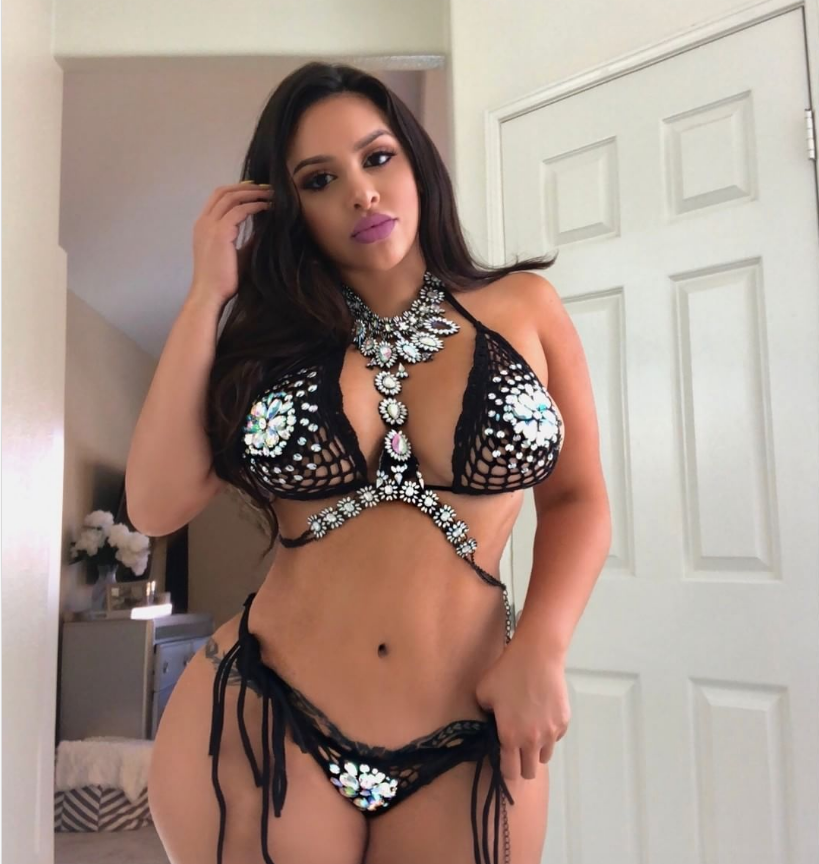 Rapper Fabolous is still picking up the shards of his shattered relationship with Emily B in an effort to reconcile with her — and now he's allegedly been caught trying to romance an anonymous woman on social media on the sly.
Fabolous, 40, was mercilessly maligned and vilified nationwide after he reportedly punched Emily B's front teeth out and threatened to shoot her father. The emcee born John David Jackson in Brooklyn, New York, has since shown contrition and has been on a repentance campaign as of late trying to get back in good with the mother of his two children, i.e, sharing family photos and snap videos of seemingly happier times.
But now, according to Hollywood Life, a voluptuous Instagram model named "Miss Peru" put Fab on full-furnace blast. Fabolous apparently was trying to creep on the low-low and got lit up like a Christmas tree. Miss Peru, whose real name is Fiorella Zelaya, posted a screenshot of him in her direct messages where she brushed him off like a mosquito.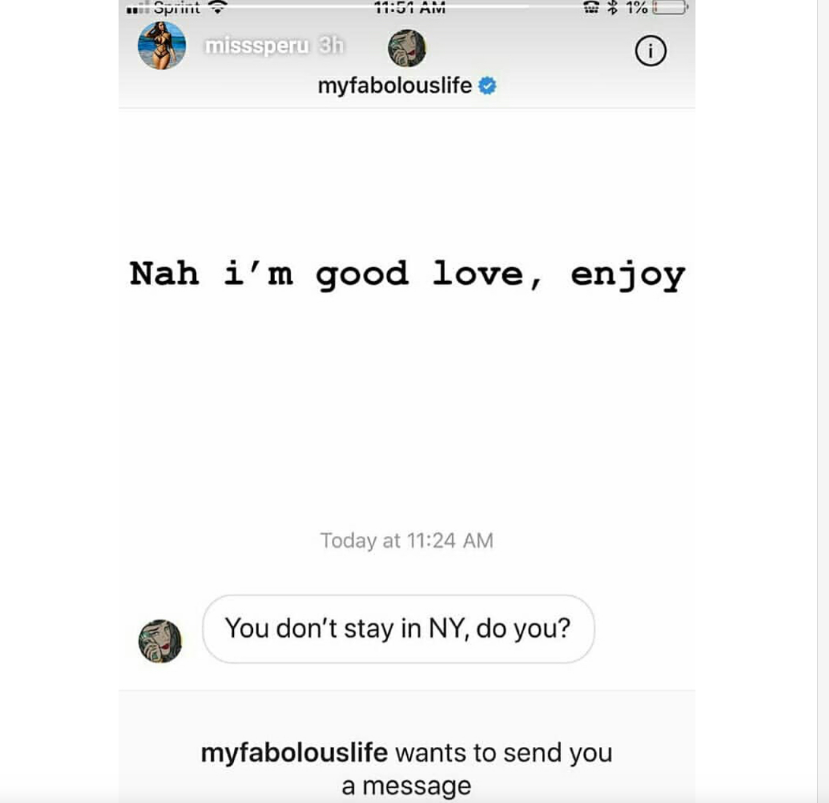 Instead of talking to him, Miss Peru wrote: "Nah I'm good love, enjoy." Afterward, she expressed to her followers she didn't like domestic abusers.
Ouch!
Zelaya replied with an Instagram Story message to her followers that reads,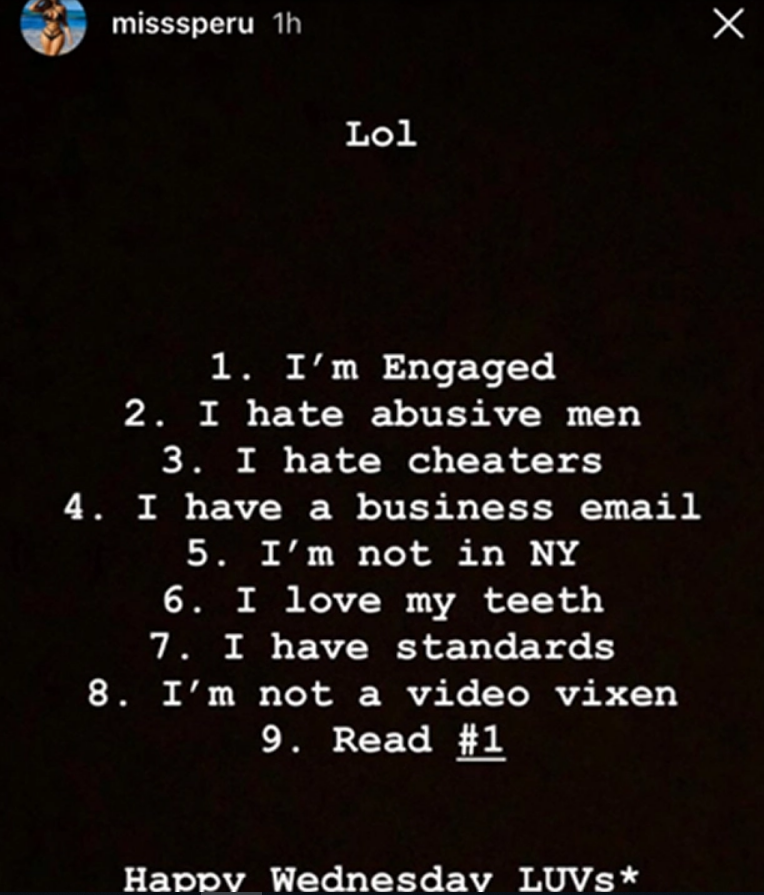 This Instagram catastrophe follows reports that Fab and Emily have moved back in together after their domestic violence debacle.
Emily B even warned her social media followers that she would not tolerate negative comments about Fabolous on Father's Day:
"IF YOU SAY ONE NEGATIVE THING ON MY PAGE OR EVEN LIKE A NEGATIVE COMMENT- I WILL BLOCK YOU.. #POSITIVEVIBESONLY"
Neither Fabolous nor Zelaya had responded media inquiries at press time.