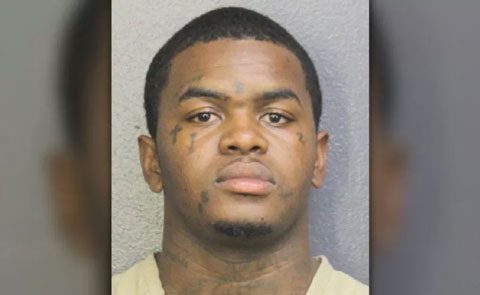 The Broward County Sheriff's Office has made an arrest in the murder of rapper XXXtentacion. Dedrick D. Williams, 22, was taken into custody last night by deputies. Family, friends, and fans were at a vigil last night when rumors of an arrest spread through the crowd.
The BSO posted the following to its Twitter account:
"In just more than 48 hours, #BSO homicide detectives arrested Dedrick Devonshay Williams for the murder of Jahseh Onfroy, also known as XXXTentacion. Williams (dob 3/23/96) was taken into custody shortly before 7 p.m. in Pompano. More details will be released later today." 9:14 AM – @browardsheriff
The talented rapper known to his fans as Xxxtentacion was murdered in Miami, Florida, this past Monday. Xxxtentacion, real name Jahseh Dwayne Onfroy, 20, was shopping for motorcycles. As he exited a dealership, a Black male wearing a hoodie ran up to the rapper, shot him and took the Louis Vuitton bag he was carrying.
According to the New York Daily News, Dedrick D. Williams has a violent and extensive criminal history with at least 11 felony convictions. He is now facing charges of first-degree murder, a probation violation for a previous grand theft charge and driving without a valid license.