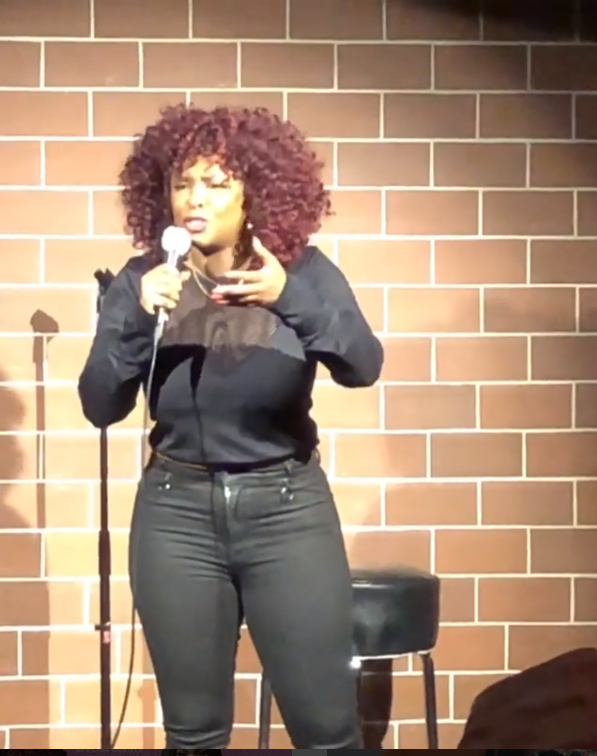 A dream deferred is definitely not a dream destroyed.
That's what Torrei Hart, the ex-wife of comedic superstar Kevin Hart, is relaying resolutely to her fans as she has reignited her comedy career during her post-married life.
Some fans were not aware that both Torrei and Kevin Hart are comedians. In fact, it was comedy and acting that brought the two together. Torrei Hart, 40, put her dreams of comedy stardom on hold when she married her husband in their Philadelphia hometown and began raising a family at age 23,  even though she did star in a number of commercials and movies, including Soul Plane and Nickelodeon's" "Parental Discretion."
Today, Torrei Hart is living her best life. She refuses to let her high-profile turbulent divorce from Kevin Hart, 38, continue to define who she is and what she is about. The matriarch is determined to control the narrative of her life moving forward.
One of the ways she is charting her own course is by plowing ahead full steam on her comedy and producing career. The actress, producer and TV personality posted footage from her latest comedy show on her Instagram page. The former star of "Atlanta Exes" captioned her post saying, "Last night was so lit. I want y'all to get to know every side of me. I love my free thinking and the woman I am becoming."
During her stand-up routine, Torrie Hart said the dating scene has changed drastically from when she was in her early 20s and married.
"The dating scene is so different, you know what I'm saying? Cause getting married at 23, I ain't go to college. You know, I didn't get a chance to be a h– and do all that s—," she said as the crowd laughed.
As an example, the native Philadelphian said "Like these b—-es out here h–ing to another level! You know what I'm saying?! I'm trying to h– with this old p—- and they like we don't want that s—."
The crowd's laughter helped rev Ms. Hart up so she could crank her show to another level.
"I'm like you don't want this old p—-?! It still work. You know what I'm saying?! (laughing) It do! It do still work."
Flip the page to check out her comedy bit in full (Note: Strong language).