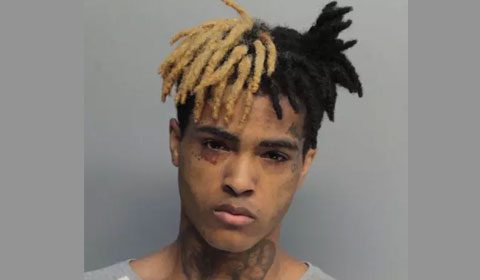 Most hip-hop fans are aware that Dedrick Devonshay Williams, the accused killer of beloved rapper XXXTentacion, was arrested and charged with first-degree murder.
Now a video has emerged in which an unidentified, masked man brags that he killed 20-year-old XXXTentacion, whose real name is Jahseh Dwayne Onfroy, for doing something to the man's cousin.
According to Bossip, some speculate that the man in the video is Williams. However, law enforcement officials have not confirmed the identity of the masked man,  BET reported.
If the video is authentic, you have to wonder if it helped lead authorities to apprehend Williams, who he faces possible life in prison if convicted of killing XXXTentacion.
Top law enforcement officials nationwide have cited social media as another police tool used to solve crimes, since many alleged criminals are thirsty for attention and want to increase their street cred by boasting and posting about their criminality.
Check out the chilling words in the video, including what this mysterious man alleges were XXX's last words:
https://www.youtube.com/watch?v=kmSd2NIJu5s
According to Bossip, Williams' older brother also reportedly posted a video warning everyone to keep his little brother's name out of their mouths.
Below, a video shows Williams being arraigned on the charge of first-degree murder, according to KollegeKidd.com.
kollegekiddv#XXXTentacion's alleged murderer, Dedrick D. Williams, appeared in court at the Broward County Courthouse. He's being charge with 1 count of first-degree murder and held without bond.He has previous arrests for weapons possession, cocaine possession, domestic violence, grand theft auto, and aggravated assault with a firearm. Police have an arrest warrant for 2 more suspect in X's murder. #DedrickDWilliams
https://www.instagram.com/p/BkTvatQn3aO/?utm_source=ig_embed