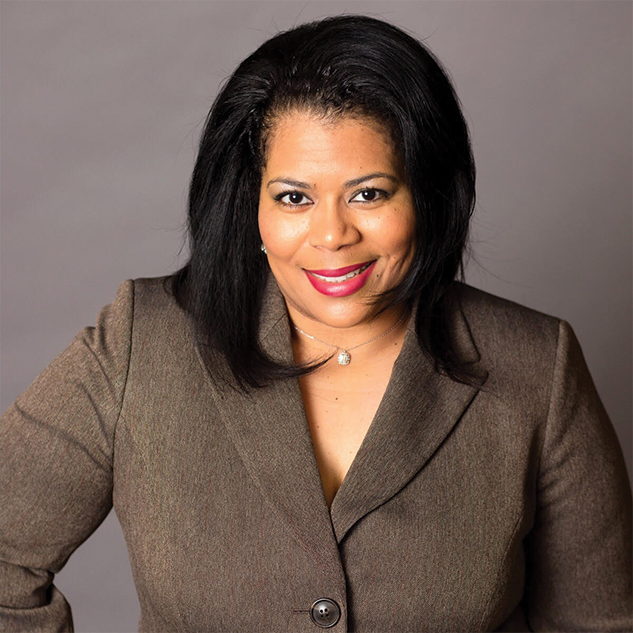 Paulina Johnson's journey to success was not easy. She survived a traumatic childhood growing up with parents who abused drugs, became a mother at 16, and overcame personal hardships while raising her family.
Now she is an account manager at the world's leading integrated steel and mining company, ArcelorMittal USA. She manages the General Motors account, totaling more than $145 million in automotive annual sales.
Johnson is not an overnight success. For the past 16 years, she built her career in the sales department starting at Inland Steel, which was acquired by ArcelorMittal USA in 2005. She held several key roles within her department and continues to grow at ArcelorMittal USA as a pioneering woman in the steel industry.
Beyond the boardroom, Johnson serves as president of the National Black MBA Association's Detroit chapter. This year, the organization will host its 40th annual National Black MBA Association Conference & Exposition in its birthplace of Detroit.
The event is expected to draw global leaders and Fortune 500 companies ready to recruit and hire on the spot. Prominent speakers at the conference will include Fred W. Smith, founder and CEO of FedEx; Dr. William F. Pickard, CEO and chairman of ARD Logistics LLC; and several collegiate leaders.
Johnson opened her doors to rolling out to answer a few questions and motivate our audience.
Who or what motivates you and why?
Individuals who grew up in adverse circumstances and continue to persevere to achieve their dreams against all odds inspire me. We share a similar life journey. On my challenging days, they've encouraged me not to give up.
How did you determine your career path?
My previous experience was in the information technology field as a COBOL programmer analyst. After obtaining an MBA, I attended a recruiting fair at the Navy Pier in Chicago. Inland Steel Company hired me, and this opportunity gave me a chance to branch into a sales and marketing career.
Describe the skill sets that will be essential to future business leaders and innovators.
Flexibility, accountability, communication and ambition are critical skill sets needed for future business leaders and innovators. One must be flexible in their goals, job responsibilities and relationships, as they will often change.
I also believe business leaders must be accountable for the successes and failures within their career journey. Accountability empowers leaders with continuous learning and growth. Next, develop effective non-emotional communication and learn to attack issues, not people. Lastly, ambition is critical. It should drive you to stay focused on your goals.
How do you set goals and evaluate your success?
Since my undergraduate education, I have set short- and long-term goals for my career. I identify specific career objectives based on the knowledge and experience I would like to gain. I set goals within the business based on key company metrics.
Describe innovative methods you apply to your leadership role and life.
[To] always understand the business goals and objectives. Next, I assess my team's goals. Finally, I seek to understand the individuals within my department's strengths, weaknesses and needs, [and] then delegate assignments accordingly. I believe these steps are crucial to ensuring the successful operation of any department.
What three factors impact being a successful woman?
Women have unique challenges in the workplace and home that require us to multitask between many roles at any given time. Secondly, we embody strength and integrity, which requires us to stand firm in our belief system. Finally, women should be honest with others and ourselves so that we take on challenging roles and don't shrink at opportunities.
Describe why lifelong learning is important to you.
Lifelong learning is essential to me because I am worth it! I believe it is necessary for everyone to value himself or herself enough to invest in their education. For me, education is not limited to university classes, but should also include on-the-job training and self-improvement seminars to enhance my knowledge and skill set.
Since the beginning of my career in the steel industry, I had always sought to learn different roles within the company before I had an opportunity to serve in those roles. This method successfully aided with navigating my career because it allowed me to fully understand any role before I applied.
To learn more about the 40th Annual National Black MBA Association Conference & Exposition, visit https://nbmbaa.org/conference.