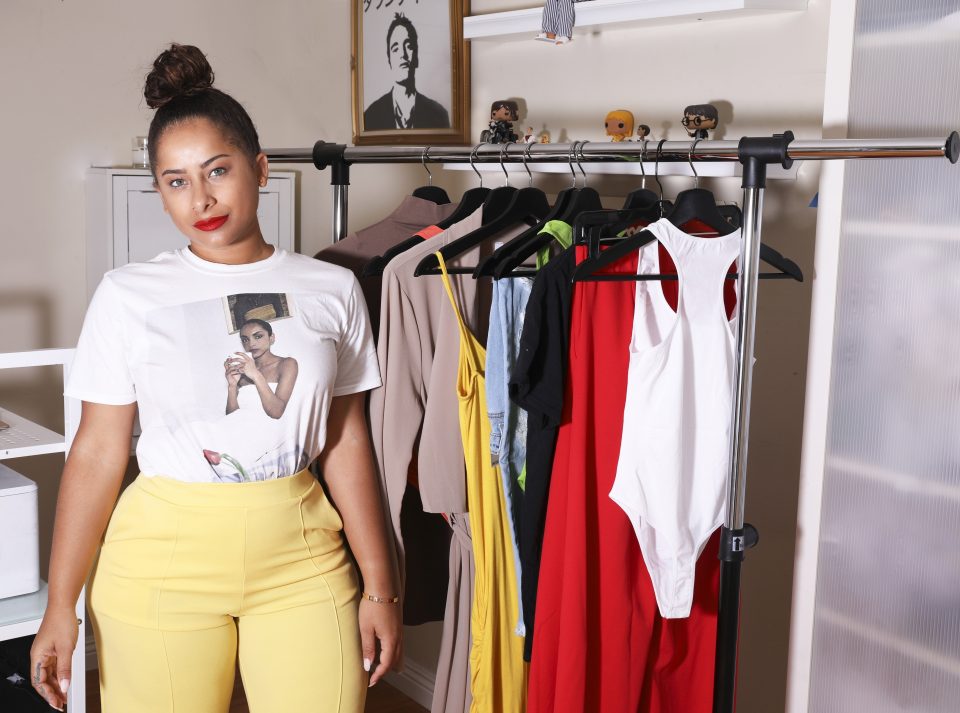 When Houston native Ciera Rogers created her online fashion brand, Babes and Felines , in 2012, she tackled the challenge of providing on-trend, sexy looks for an untapped key demographic: curvier women just like her.  "Tired of the Photoshop," she bravely ensured that all photographic imaging emphasized the reality of the female aesthetic filter-free.
Rogers and her brand reached increased popularity when social media trendsetter Kim Kardashian West began wearing her signature maxi dresses and bodysuits during her first pregnancy.
Rogers recently launched Babes and Felines' summer 2018 collection, which features maternity wear, swimwear and an assortment of form-fitting maxi dresses in an array of colors. Her use of earth tones and bright colors accent women of all shapes while highlighting individual beauty in fashion.
Interested to know more about this young designer, who has 2.4 million followers on Instagram? Rolling out sat down with the dynamic CEO to discuss a wide range of subjects. Check it out below.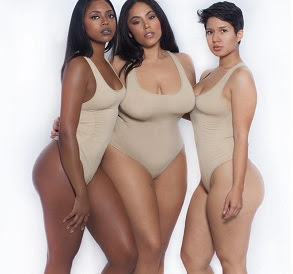 What was the defining moment that led you to start your company?
Honestly, I wasn't making any money doing what I went to college for (public relations). From there, I started selling clothes because that was something my mother had always done. It was supposed to be just until I found a job in PR, but things started developing really well for me, so I dove into it.
When did you feel that you were successful in your field?
I think I started seeing that Babes and Felines was successful when I started meeting people who shopped and wore my clothing from all over the world. The increase in international customers showed me that we have spread to different countries, and I love that.
What was your proudest moment thus far?
Seeing Kim Kardashian wear my clothing was my proudest moment thus far. She had purchased the items herself, and I had no idea until I was able to confirm with her team.
How did you handle failures in your business and career?
I treat them like challenges. I see them as new things that I have to practice and learn more about.
In your darkest moments, who do you lean on for inspiration?
My sister. She's also in the same industry as I am. She started her business a few years after mine. She is much more reasonable than I am in my emotional moments. She is the one I go to who snaps me out of any negativity.
Who are your trailblazers?
My mother mainly because she was the very first example of what an entrepreneur looked like. She didn't have many resources or much education, but she taught herself skills and always made a way.
What is your vision for your impact on the world?
I would really like to go beyond clothing in that way. Because I grew up with just my mom and sister, I know how hard it is to work and raise kids on your own. I would love to start programs for women who are unemployed to teach them entrepreneurship to give them options on how to take care of themselves and their children.
Do you have any advice for women who don't believe the image they see is good enough? For those who don't fit with the curvy girls or the skinny ones?
Look at yourself and choose your best quality and highlight that. We all have our flaws. Some people are just better at disguising them. There is someone out there who thinks you're beautiful. You have to learn to see the beauty in what you naturally have.
Was there any specific thing growing up about yourself that you were teased about?  How did those things motivate you to be who you are today?
I think being teased about not being "Black enough" or talking "White" influenced me in a major way. Having to define myself racially made me super adamant about explaining to people that Black people come in many different shades and forms. To this day, it has empowered me on being proud of my background.
Any suggestions about finding peace and balance?
Pray and control your energy. I believe we are all connected to the universe and can attract good and bad things. When you're feeling lost, pray for guidance, and when you need peace, look within yourself. Inner peace is the most important.
List three benefits of being a Black woman.
Honestly, I think the majority of modern culture comes from us. We are the most influential beings on the planet. There's one.
Two: We are strong. Our ancestors have been through so much to help make it easier for us. It's embedded in our genes.
Three: From the variations of our hair texture, to [our] skin colors, to [our] body shapes. We are so diversely beautiful.
Is there anything that young Black girls aren't told enough? What are those things?
I think that Black girls aren't told enough that their end goal doesn't have to be a man or marriage. Of course, I believe in marriage and can't wait to experience it one day, but I have so many other things I want to do. I want to travel and make movies. I want to start charities. I want to make my impact on the world. I think Black girls should be told to try to figure out why they were put on this earth and explore their true purposes.