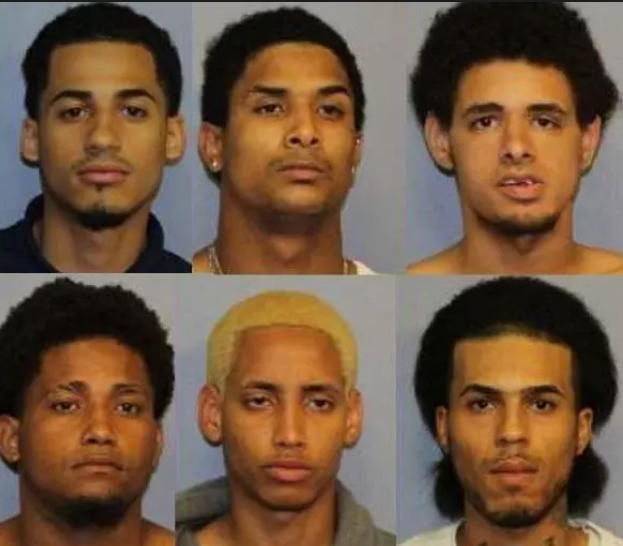 Most of the country was horrified by the ghastly killing of Lesandro "Junior" Guzman by alleged members of the New York Trinitarios street gang last week.
It was a startling contrast to watch the young men/boys — who were allegedly captured on video dragging Guzman, 15, outside a store and then slashing him with a machete until he bled to death in the streets of New York — in court last week.
This past week, all the members are shockingly shy as they cower in court with their heads bowed, some trying to conceal their identity by keeping their heads down, while others began crying when they appeared before a judge.
Hit the flip to see the spectacle of the six suspects facing the judge and the charges they have been slapped with.