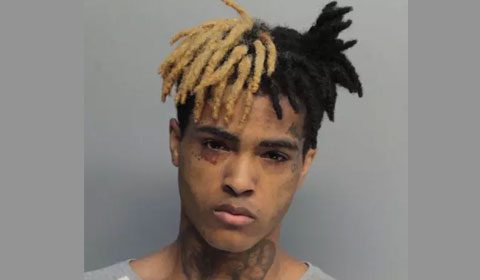 Hip-hop heads are already aware that Floridian Dedrick Williams has been charged with first-degree murder in the alleged premeditated, execution-style shooting of controversial rapper XXXTentacion.
Most, however, are unaware of what is happening to the accused killer now that he's been arrested for the heinous crime and housed in a local jail for legal prosecution.
According to BET and Hip-Hop Overload, someone inside the jail has informed them that Williams was physically and sexually assaulted in a shower.
According to Hip-Hop Overload, the anonymous employee surreptitiously sent a text message to the blog saying the violent episode popped this past week. And what's more, the source says friends of Kodak Black are allegedly responsible.
"Word we got from our informant is that he was told Dedrick was getting a shower when he was ambushed with an attempted rape, which in jail is the ultimate sign of disrespect," the site reports. "We are told that Kodak Black people may have had something to do with it."
Kodak Black was very close to XXXTentacion until the time of the latter's death. It's not known who was actually behind the assault — if the reports are accurate.
XXXTentacion was shot and killed in Miami on June 18. He was officially pronounced dead by the Broward County Sheriff's Department after he was transferred to Broward Health North Hospital.
As rolling out previously reported, a video surfaced shortly after XXX's death of someone claiming to be Williams bragging that he not only killed him, but that he also listened to XXX's last words pleading for his life before he emptied his clip into his victim.
Below, Williams is processed for XXXTentacion's killing.
https://www.instagram.com/p/BkTvatQn3aO/?utm_source=ig_embed