If we're being honest, it would do a disservice to call Tanaya Henry a model. In fact, she would most certainly reject being placed in such a one-note box. And rightly so, as Henry has established herself as a well-respected creative and entrepreneur through her Lace by Tanaya brand.
For our inaugural Model Monday, Henry sat down with rolling out to share how she went from conquering the game in front of the camera to being equally (if not more) respected behind it.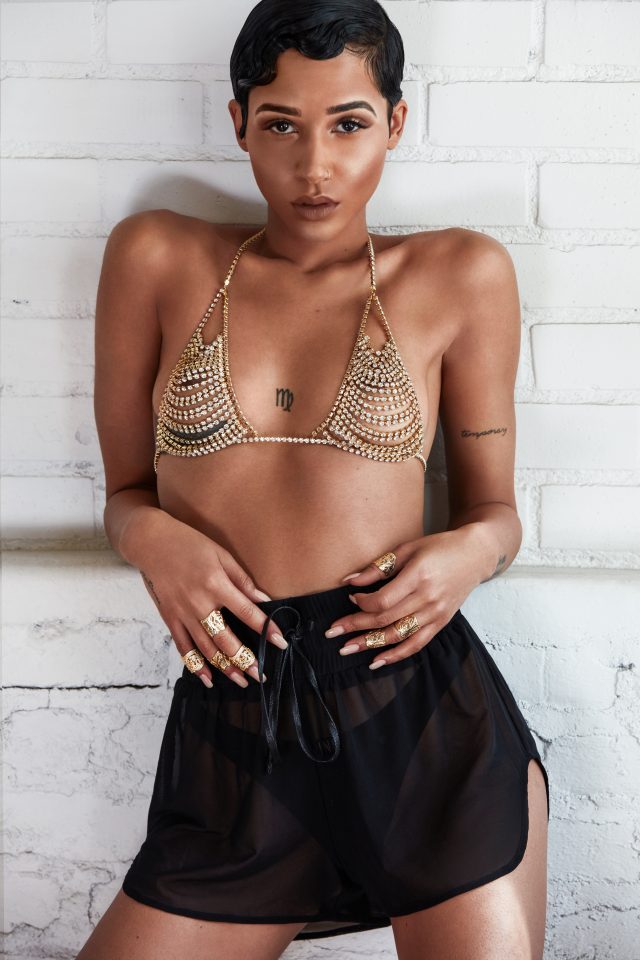 How did you first get involved with the model and fashion industry?
When I was younger, I modeled here and there. I was in Minnesota, so there wasn't much to do there within the industry. But I was able to get a little glimpse at the process behind creating campaigns and everything that goes with that.
You took your experiences and connections in the modeling industry and expanded them into a successful jewelry brand. What was the impetus behind branching out to create Lace by Tanaya?
I wanted to make some earrings that I couldn't I find anywhere in the store, so I made them, and that's what started my jewelry line. Pretty soon it became really popular, so it just turned into my entire life.
At what point did you realize that this could serve as more than a hobby?
I realized that jewelry was more than a hobby when I was go-go dancing at a bunch of clubs in New York to fund my jewelry line. I would wear my pieces to work, and a few of the bartenders and waitresses would buy my earrings. A friend of my mine was wearing my jewelry at work when Alicia Keys' stylist noticed and wanted it for a shoot the next day. So she gave them my info, and I dropped off the jewelry. It was on the cover of a magazine a few weeks later, and that made me think this could really be something. Of course, they credited me wrong in the magazine, but I knew that this could grow and I could get my pieces on celebrities and this could really be something.
How do you feel about others saying that your pictures are too risque or too revealing for a jewelry line?
I take sexy and provocative pictures to show my products, but also to keep it in their heads. If I use some boring picture, they'll forget about it in a few minutes. I know the image I want to portray, and as far as my brand goes, I just do what I feel good about.  When I feel good, confident and sexy, then it just comes out in the pictures. With my jewelry line, I want to help women feel more confident and sexy with their beauty. I'm an artist, so I know how I want my picture to look before I take it. I want it to be tasteful, and want it to just flow.
What is the most important thing you've learned over the years as you push to be a better artist, model and person?
I've learned a lot over the last few years about how to believe in myself. I was in an interesting relationship where I was still confident, but I didn't love myself enough for someone else to love me. Understanding that has helped me in other areas of my life … particularly when I'm creating.
How do you get into your creative zone when you're either in front of the camera or creating new pieces?
Music is my No. 1 thing. It helps me get through a lot. I meditate and do yoga, which also helps me stay calm before I go to set for a shoot. Music sets the mood, where I feel free to create. I believe that freedom is what helps me make pieces that people relate to, as well as imagery.
Can you tell us a little about some of the tattoos you have and their meanings?
I love tattoos. I have a lot of different ones that mean different things. I would get completely covered up in them, but I can't do that to my mother. She'd have a heart attack. I have a lot of tattoos that are just reminders. I have one that says "patience" to remind me to be patient in relationships and everything in life. I have another one that says "temporary" to remind to enjoy every moment because everything is temporary. Everything.
To learn more about Tanaya and Lace by Tanaya, visit here.