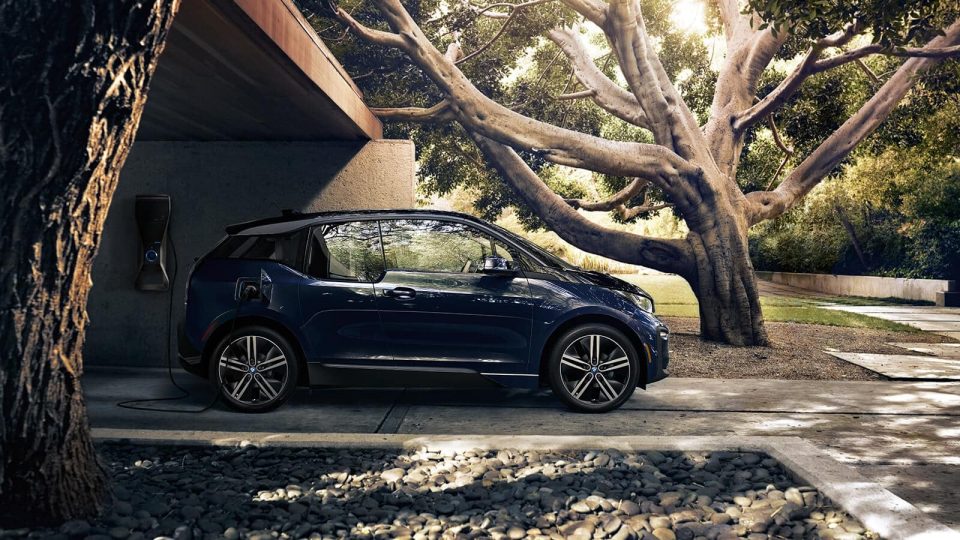 Electricity is in the air with hybrid vehicles—and we've found the top benefits for city-drivers inside the new 2018 BMW i3.
BMW has lived up to its calling as The Ultimate Driving Machine with the new i3. This time, the German automaker has kept their power packed combo of luxury and sportiness without sacrificing efficiency. This compact ride is perfect for single city-dwellers and the occasional family of three—but that's not all.
This week, the team at rolling out took BMW's new i3 for a spin while pointing out some things to consider before diving into the electric lifestyle.
Pros.
Style
This unique electric hatchback is all about standing out with its sleek profile and futuristic features. BMW maintained much of its signature face with the "kidney grille" along with the addition of 20-inch wheels to outshine competitors such as the Tesla Model 3. BMW's rear coach-doors also bring style points for drivers with small families/ pets.
Space in a small place.
If you love to eat, sleep, or play near the downtown areas of the city—This is the perfect ride for you. There's no such thing as a tight parking spot with the i3's overall length at 158.3 in. with a width of 69.9 in.
The interior of the car totals up to 36.9 cubic ft. of space when both rear seats are folded and 15.1 when they're placed upright.
Although the i3 wasn't crafted for backseat lounging, there is a reasonable amount of front vehicle space with the floating dash. This feature allows leg -room for larger drivers without completely sacrificing the rear space. Replacing the traditional motor with a battery also gives drivers the added benefit of cargo space in both the front and rear parts of the vehicle.
Bells and whistles
BMW never ceases to amaze when it comes to technology. Everything from the integrated flush taillights to the Navigation System Professional 10.25-inch touch screen will remind drivers of a futuristic ride. BMW also impresses with features such as their active driving assist and park distance control (PDC)—just incase you're new to city driving.
Eco-friendliness
The i3 goes unmatched with the eco-friendly test by utilizing recyclables such as plastic bottles, kenaf fibers, and eucalyptus wood for a more polished minimalistic look.
Did we mention that it's electric? The i3 comes with the ability to take on 114 miles with a full charge and up to 180 miles with the gas range extender.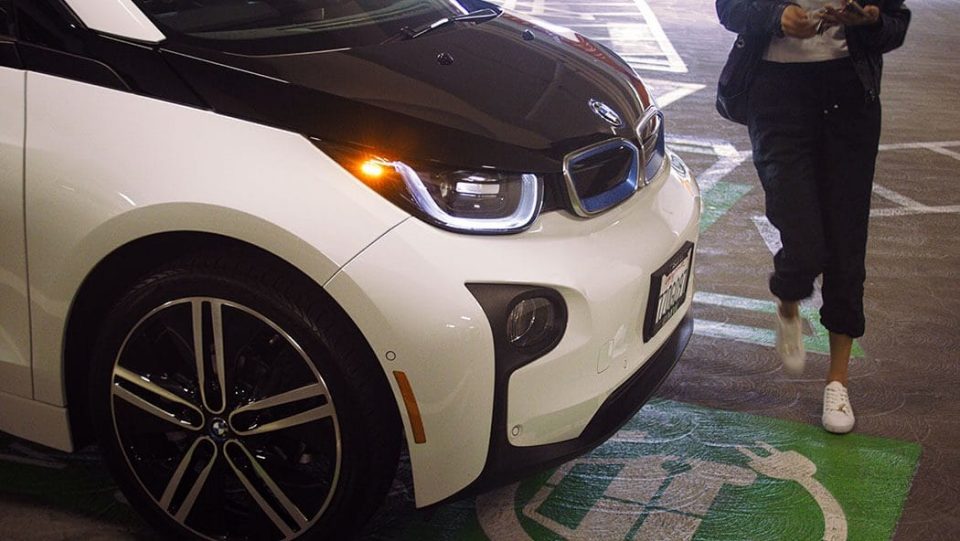 Cons.
Price
There's nothing like BMW badging—but we all know it comes with a price. $60,000 is a lot of money for such a little ride. Frankly, it's a bit too much for a hybrid.
Time to charge
If you're about the electric life—be prepared to spend a good amount of time charging up. Although electric cars may be the cheaper alternative to gasoline, consider this: charging at a home station of 120v can take up to 15 hours. Faster options such as the 240v charge can take up to five hours while the 480v DC quick charge can take up to 45 minutes. Even at it's quickest charge, there's still a bit of downtime.
Back seat blues.
The coach doors on the new i3 are one of a kind—but once you're in the backseat—you're confined to just that. The i3's rear windows are fixed with no control to open or roll down. In addition to space, rear passengers can't open their doors without the front passenger and driver doing so first.
Final Take.
There's nothing like the ride of a BMW and this i3 lives up to the reputation. This vehicle is perfect for the Eco-friendly individual who loves style and luxury without going too far. If you're driver who likes to pile on the miles with a few friends—you may want a larger hybrid at a smaller price. Overall, BMW has created another big hit for the city-dwelling driver, but it's not quite a home-run yet.