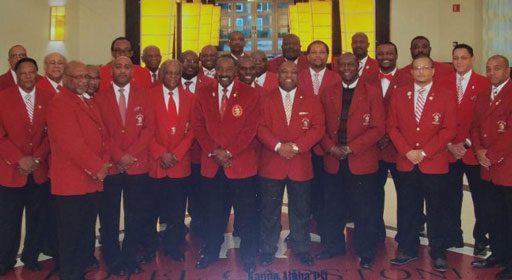 There is an old joke that the late great comedian Dick Gregory used to tell about educated Black men in the South. Gregory asks the audience, "You know what they call a Black man with a Ph.D. in the South? A Nigger." While the owner of the upscale Cypress Inn, located in Tuscaloosa, Alabama, did not use those words when addressing the members of a Kappa Alpha Psi alumni chapter, she came close when she denied them service. Because of this, last week the chapter filed a federal lawsuit over the incident.
Members of the Kappa alumni chapter paid the Cypress Inn a deposit of $1,500 in December 2017 for a fundraiser and social event on February 23, 2018. The group had sold tickets and were looking forward to a successful fun night. Then according to the lawsuit they were contacted by a hotel representative and told the event would be canceled because they were unaware that Kappa Alpha Psi was a Black organization. According to chapter president Clifton Warren, the restaurant's owner, Renea Henson, told him, "We've had problems with your kind before."
Warren told CNN that he protested and stated the members of Kappa Alpha Psi were professionals and businessmen in the community. He even stated that he had an insurance policy for the event and would hire extra security if needed. Despite the event being a fundraiser to mentor at-risk youths, the owner would not budge and refunded the group's deposit.
Last week, the fraternity took legal action in US District Court citing racial discrimination, a claim the Cypress Inn denied. According to a statement given to CNN, "Our outside security firm recommended against hosting the party because the fraternity was proposing to sell tickets to the public and our security firm strongly recommended against hosting that type party out of concern for public safety."
Lawyers for the company cited a 2016 shooting that occurred after an unidentified Black fraternity had an event at the Cypress Inn. That shooting occurred at a nearby gas station and the party was shut down for overcrowding.