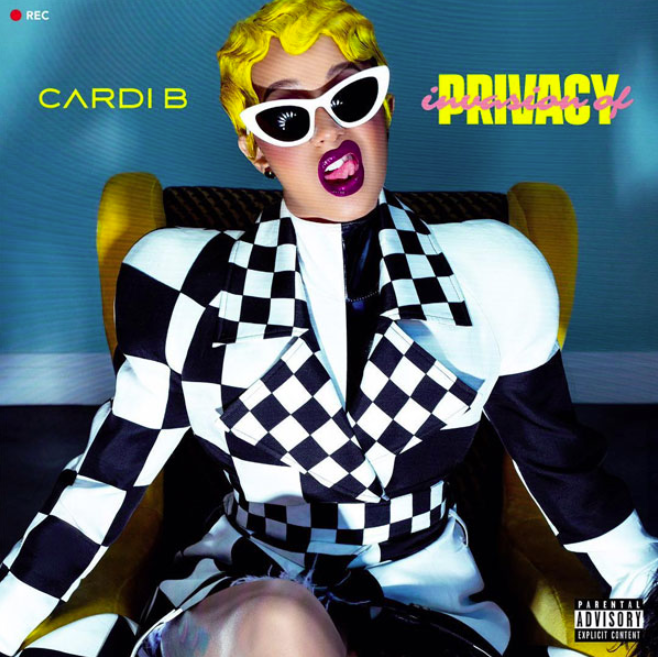 "Empire" creator and director Lee Daniels wants you to put some respect on his name.
Daniels explained to the media why he deserves some kudos for Cardi's meteoric music rise.
Daniels told TMZ he gave Cardi some Instagram shine that ultimately caught "Love & Hip Hop" executive producer Mona Scott Young's attention.
He said, "My favorite hip-hop artist right now, today, is Cardi B. She came to my Instagram. You can dig deep into my Instagram, dig deep, I was looking for somebody for 'Star' and she came in to audition for me and I said, 'Do you mind if I,' — before she got on the reality show, even before the reality show – 'Love & Hip Hop: New York' executive producer Mona told me she hired her from [looking at] my Instagram.
"So yeah, I think she's my favorite right now. … I've seen her a little bit. I think she's fantastic."
Below, Daniels reposted an October 2015 video where he's chopping it up with Cardi:
Cardi B went on from LHHNY and owned the second half of 2017. The single "Bodak Yellow" exploded into the American consciousness and rocketed to the top of the Billboard pop charts, selling six million copies. Her follow-up single, "Bartier Cardi," sold four million copies.
This week, the Bronx native's "I Like It" and "Bodak Yellow" singles landed her a record-breaking Billboard Hot 100 achievement, according to Chart Data: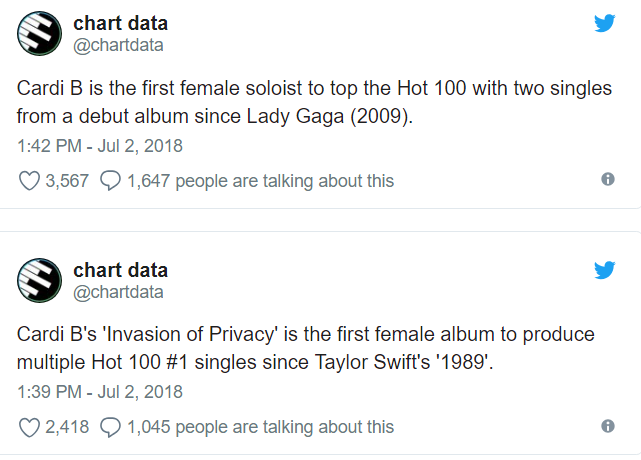 Check out Cardi celebrating the achievement below: