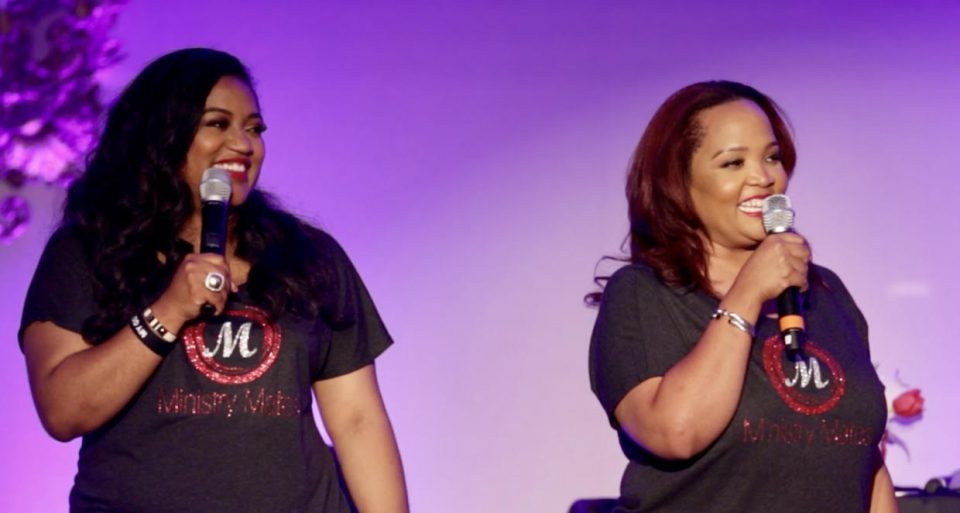 At the age of 22, Tara Jenkins married the young explosive preacher, Charles Jenkins, both full-time students at the time at Chicago's Moody Bible Institute. After being married just four months, the legendary civil rights pioneer and gospel music pioneer Rev. Dr. Clay Evans stood them both up in front of thousands of parishioners and announced that he had found his successor. It was June 1998, Charles Jenkins was named associate pastor and successor, becoming the senior pastor two years later at the iconic Fellowship Missionary Baptist Church of Chicago.
Tara Jenkins immediately realized that pastors' wives are expected to innately know things about the church culture and Christianity that no one has actually taught them. She later used this realization as a leadership research focus for her doctoral dissertation, after which Ministry Mates was birthed.
After years of interviewing and surveying pastors' wives from across the country, Jenkins penned her doctoral dissertation, "The Identification of Essential Components for Equipping Pastors' Wives for Ministry."  This comprehensive research showed an undeniable gap and need for community for women who lead alongside husbands who are also their pastors.
As a result, Ministry Mates gatherings began to take place in the Chicagoland area. This mission has now expanded to a national conference that takes place in Dallas, Texas, alongside the E. K. Bailey Expository Preaching Conference.  The Ministry Mates Conference will convene at The Fairmont Dallas July 10-11.
Ministry Mates was designed to equip, encourage and empower pastors' wives for their unique and specific roles of ministry.  Ministry Mates is an extended family of pastors' wives helping each other to maximize their lives and influence and impact through gatherings, trainings and resources.
Jenkins and conference host Stephanie Carter of Concord Church in Dallas partner annually to provide an exciting and inspirational experience for attendees. This year's conference features Grammy Award-winning national recording artist Karen Clark Sheard, orthopedic surgeon Dr. Sonya Sloan and author Lori Wilhite.
Onsite registration is available to ministry wives who are interested in attending.
For more information, visit:
http://ekbpc.com/ministry-mates/
IG: @ministrymates
Tara Rawls Jenkins, Ed.D.
, is a creative communicator of God's word. Her messages often infuse spoken word, music and dance, utilizing secular cultural references to explain scriptural principles. She is a graduate of Clark-Atlanta University, Moody Bible Institute, and Southern Baptist Theological Seminary.
 She resides in Chicago with her songwriter and recording artist husband Charles, lead pastor of Fellowship Missionary Baptist Church, and their three extraordinary children: Princess, 15; Paris, 13; and Charles III, 9.