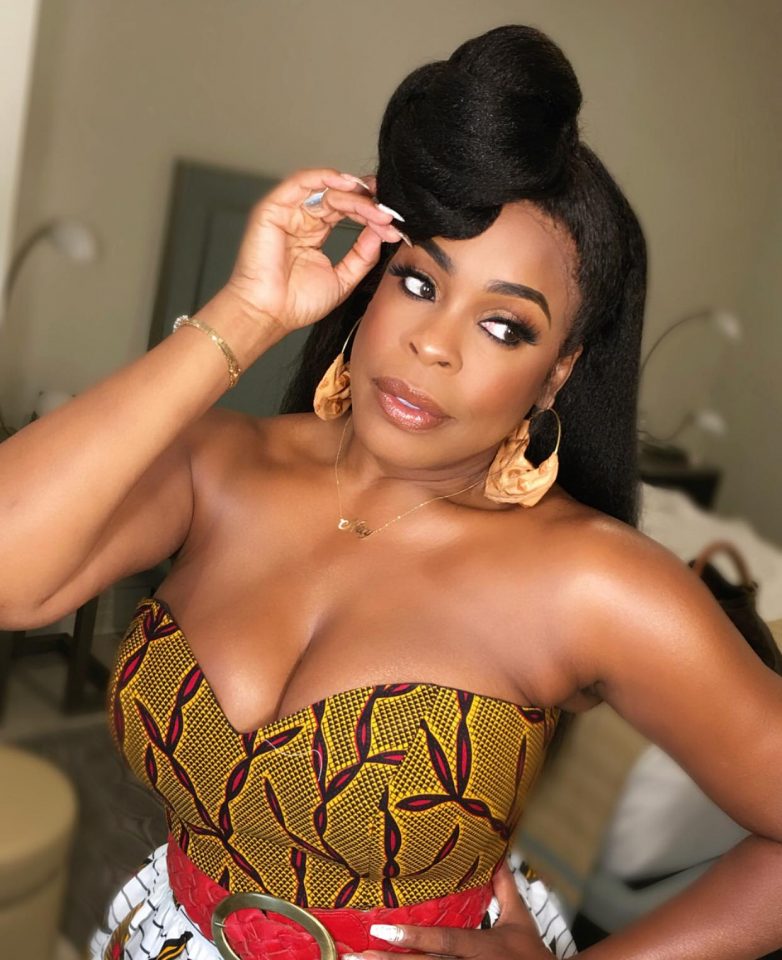 I can't imagine that anyone can resist the divalicious phenomenon that is Niecy Nash these days. TNT's "it girl" had tongues wagging  this weekend at the Essence Music festival. She was dressed very similar to the sexy boss chic she plays on television. The storyline on her show "Claws" on TNT is as outrageous as her wardrobe and Nash is serving up some of the boldest, sexiest looks we've seen from a "grown woman" on television in a long time. Besides her wardrobe, Nash's signature hairstyle has women trying to re-create the look.
Stylist Shanera Raison says Nash's look is becoming a fan favorite at her new salon Prettie Coiffure in Fairburn, Georgia.
"Niecy is wearing a lace front wig that most likely was created with kinky perm hair. Another way to accomplish that look so that the hair has major volume is to get the Brazilian kinky hair and after wetting it, section it off and add a blow drying serum and blow dry the hair straight," Raison said. "What's cool about Niecy's hair is that it has so much volume and even though it's a protective style, it still celebrates our natural hair texture. It's rich and full and it's a different look for women that enjoy wearing wigs and sew-ins. Another great thing about this option is you don't destroy the natural curl pattern of the hair. When you press the hair until it's silky straight, a lot of times you'll lose the natural curl pattern of the hair. Even if trying to achieve this with your natural hair, it's a lot less stress on the hair because you aren't applying such extreme heat."
Like most salons in Georgia, Prettie Coiffure sells clothing along with various hair products.
"For women looking to get Niecy's look, I would suggest just being bold. She got them curves and she embraces them instead of covering them up. She still is dressed to handle business and you know she got a brain, but you know she's using all her ammunition, Niecy's not leaving anything on the table," Raison said.