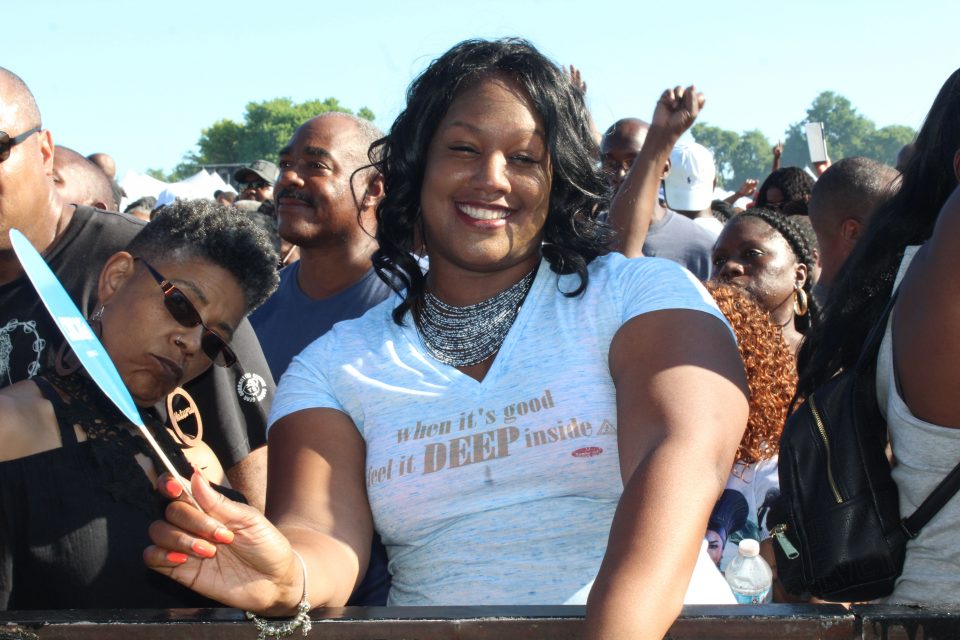 The Chosen Few Picnic is everything that is great about Chicago. In its 28th year, an event that started off as a small gathering behind the Museum of Science and Industry has turned into a Chicago staple and the biggest party of the year.
This picnic represents many things to many people. By default, it's a high school/college reunion, but at its core it's a celebration of all things great about Chicago and the soundtrack is house music.
The sky was clear and the temperature was perfect and people danced as much as their limbs would allow. This morning, I'm sure there are a few thousand people are pretty sore, but yesterday it was a party and that's all that mattered.
We spoke with one of the picnic-goers MaToya Mae and asked what she loves about the Chosen Few Picnic.
"It is the official Black Chicago reunion with a sprinkle of our distant cousins. It represents who Black people are at the core. A community. A family. I love it because you don't have to love house music to enjoy yourself. It is now bigger than the music. It is a frequency, a vibe. This is why everyone wants to be there. Everyone feels safe and everyone is welcomed," she said.
We also spoke with Toi Salter, another picnic-goer, and she had this to say: "By far, the best event of the year. Nothing comes close to it. It's not just a festival, it's an experience, one that I hope to attend for many years to come. It's like your best family/friend reunion on steroids. How often do u get to see thousands upon thousands of Black people dancing and enjoying themselves like nobody is watching … everybody loving on each other … everybody having a great time and looking forward to next year? Let's not forget leading up to CF is an experience in itself. Hell, I couldn't sleep the night before, in anticipation. Bravo to the DJs and organizers."
Take a look at a few pictures from the event below.