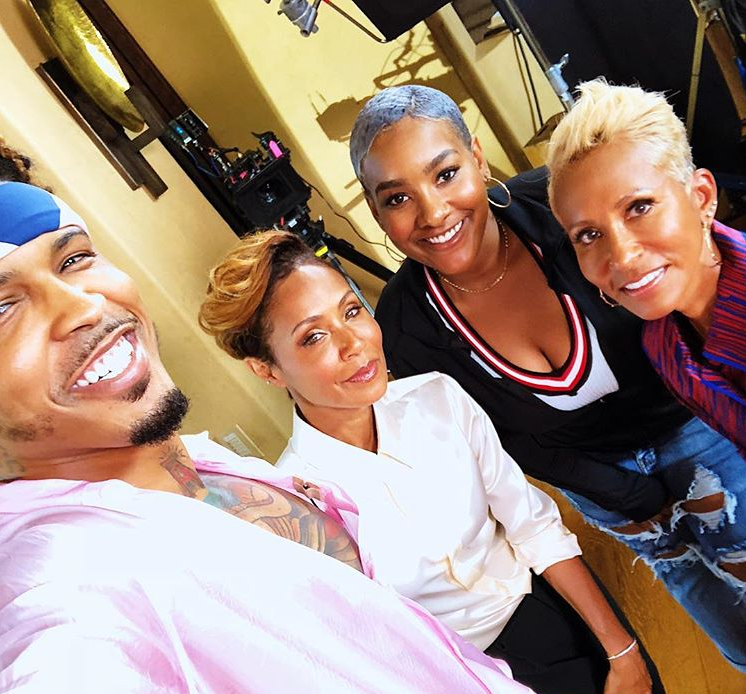 Folks had been wondering what happened to rising R&B star August Alsina, who disappeared without notice after his second album, This Thing Called Life, was released in December 2015.
That's because Alsina almost lost his life — more than once.
Fans of the crooner are now learning that Alsina, 25, had been embroiled in a myriad of family and health issues. Most importantly, he had to take a reprieve from the music game after becoming addicted to a powerful prescription medication — and it took a sobbing Jada Pinkett Smith to jolt him into getting sober.
During an appearance on Pinkett Smith's phenomenal Facebook talk show, "Red Table Talk," Alsina revealed he struggled with an addiction to Percocet — the very prescription painkiller that took out the late legendary musician Prince. Alsina said he started taking the drug after his stage fall at a show in New York that left him in a coma for three days.
Pinkett Smith said Alsina begged for help after meeting her and husband Will Smith at the concert of their son, Jaden. The Smiths and Alsina hit it off immediately.
"He asked me that day, 'Man, I could really use some help dealing with life,' " Pinkett Smith said on her show. "August and I and my mother and the family as a whole have been on this journey with August towards his healing."
Alsina recounted his painful three-year absence from the scene this way: "I was pretty much doing way too many shows, not taking care of myself. I was drinking so much liquor, smoking so much weed," he recalls of the accident that could have taken his life. "Just one night at a show in New York, I literally passed out and fell off the stage."
Alsina said doctor's prescribed him Percocet to deal with the pain of his injury: "I literally had an endless supply of Percs. If you asked my brother, anybody … I'm, like, raining Percs. Off my body, off my house. I was literally raining pills like Skittles."
Pinkett Smith, who grew up with a drug-addicted mother, said she easily discerned that Alsina was a drug addict. "I remember you telling me, 'I do six Percs a day, [but] my buddies do 20,' " she recalled. "That was an eye-opener for me. And he said he's not addicted."
Alsina said his introduction from drugs did not come from the streets or from friends but from members of his immediate family.
"My step-father was addicted to crack, my father was addicted to crack and an alcohol, so my introduction to drugs was that," he said. "And seeing my step-father pawn the whole house for some drugs, pawn the car, whatever, and my idea of an addiction was that. I would see him sweating, shaking and really having to get his life back, and I went through that experience thinking I had it under control."
Alsina said Pinkett Smith admonished him about his drug usage and implored him to get sober.
"I was on tour or something and you called me and you literally broke down about it. That was the thing. To feel your emotion and to hear you bawling. That was a reality check for me. I was like, 'Wow, if someone else can love you that much that it hurts them, why doesn't it bother you that you are actually hurting yourself?' That moment really changed the trajectory of my life."