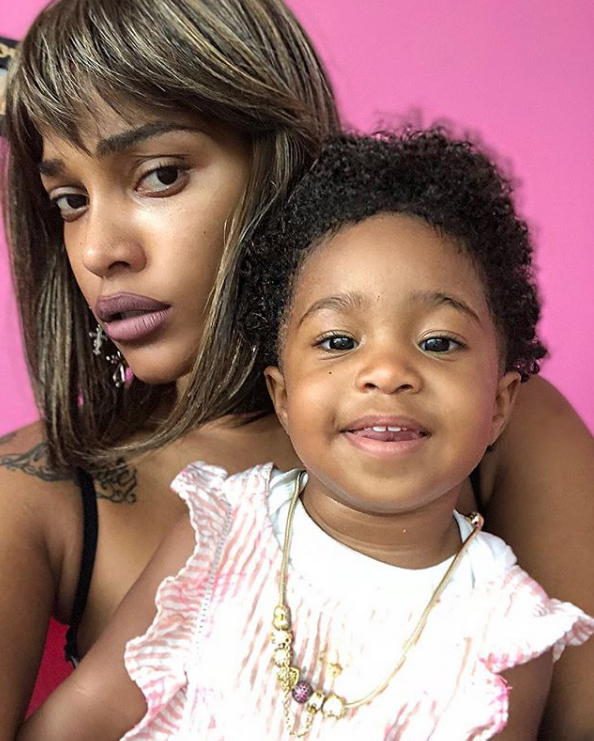 The self-proclaimed "Puerto Rican Princess," Joseline Hernandez, is back on the scene, spitting fire at her adversaries — real and perceived — just as she did with regularity on "Love & Hip Hop: Atlanta."
The pugnacious Hernandez is not even back on the air yet, but she was quick to slam "LHHATL" executive producer Mona Scott-Young for bringing up her name on the "Wendy Williams" show this week.
Scott-Young, one of the creators of the "Love and Hip Hop" TV franchise, stopped by the popular talk show to promote her book, "Blurred Lines," and to discuss the latest happenings on "LHHATL." Williams wasted little time getting into the mess as she broached the topic of former star and lightning rod Hernandez.
"Cameras are rolling for her, give it up for Joseline," Scott-Young said.
Williams needled Scott-Young about Hernandez, asking if she was hating on the reality star's comeback.
"Not at all," Scott-Young replied. "Listen, she looks great, she's doing her thing, God bless her. Go forth and prosper, you know? I promise you, no shade at all."
Below, Scott-Young talks about Hernandez at about the 12-minute mark:
https://www.youtube.com/watch?v=siFolgDb2Xo
Hernandez obviously caught wind of the Scott-Young's words and immediately set Twitter ablaze with this heat-seeking statement: "B—- did you go to 'Wendy' to promote my show or yours???? God bless you Mona b—-. Your show dropped 50% and if anyone call me with negativity I'm going to curse you out. I give 2 f—s about this dirty crusty mouth h–. Check me."
For the record, thatgrapejuice.net noted that the March 19 premiere of the latest season of "LHHATL" was seen by a million fewer viewers than the 3.21 million it scored in its seventh season with Hernandez on the show. Despite the numbers, however, tvbythenumbers.com reported that "LHHATL" still dominates Monday nights on cable with the 18- to 49-year-old demographic.
Hernandez became a household name in urban America during her seven-year tenure on "LHHATL." However, after growing weary of the way in which she was being portrayed, Hernandez suddenly stormed away from the show — all while tossing verbal bombs at her nemesis, Scott-Young.
"What happened with me walking away from the reality show…you know I just really feel like the way they are showing me," Hernandez explained to the "Breakfast Club" back in 2017. "How are you showing me like that?"
Hernandez became so angry with Scott-Young that she threatened to expose the "Love & Hip Hop" creator — whatever that meant.
Besides roasting Scott-Young, Hernandez is focusing her attention and energy on her latest project, We TV's "Joseline Takes Miami," a return to the reality genre that made her famous in the first place. The weekly series will highlight her raising her daughter Bonnie Bella and making boss moves in South Beach. No word yet if the equally combustible Stevie J, her ex-boyfriend and the father of her child, will make appearances on the show.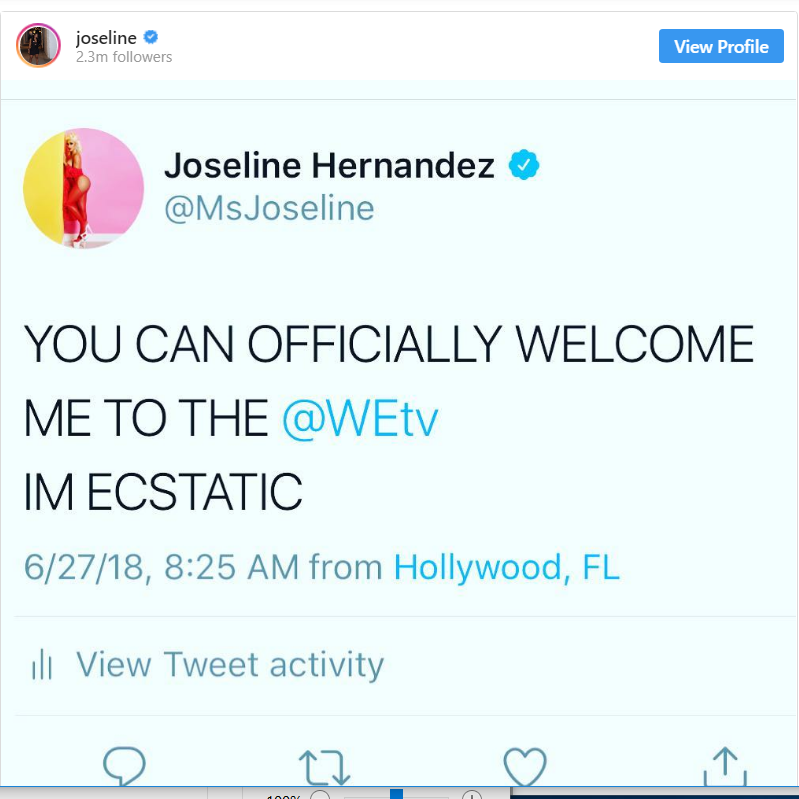 Hernandez could barely contain her excitement as she begins this new chapter of her career, posting:  "Thanks to everyone that worked so hard to see this thru. My amazing team I owe this to you all. I'm beyond ecstatic and holding my breath…. thank you all."
Will you be watching Hernandez's newest reality show?