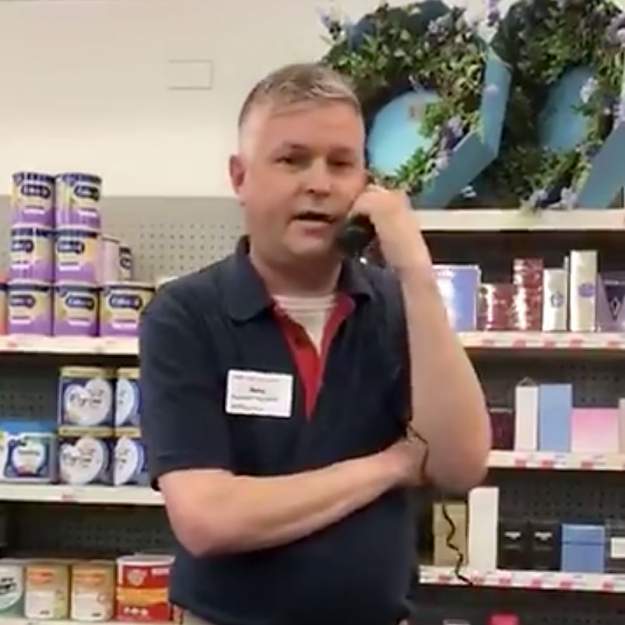 On this week's edition of White people who call the police on Blacks for non-threatening reasons, a CVS worker in Chicago stepped into the leading role. The incident occurred on July 13 at a CVS on North Broadway, according to a Facebook post by Camilla Hudson.
Hudson was attempting to purchase an item with a manufacturer's coupon when the CVS manager, Morry Matson, called the police. Hudson recorded Matson as he called authorities. Matson hands shook as if he was in fear when he made the call to police.
On the Facebook video, Hudson told Matson her name and said that she would wait until the cops arrived because she did nothing wrong. Hudson also corrected Matson when he described her as "African-America." She said, "I'm Black. Black isn't a bad word."
Hudson was not arrested by police, but she did receive an apology from the Region Director of CVS.
"We sincerely apologize to Ms. Hudson for her experience in one of our stores. Our Region Director in Chicago contacted Ms. Hudson as soon as we were made aware of this incident. CVS has begun an investigation and we will take any corrective action that is warranted to prevent it from happening again."
Matson, a supporter of Donald Trump, is running for alderman of the 48th Ward in Chicago. According to information given on his campaign website, Matson was a state delegate for Trump in 2016.
Matson also has a history of campaign fraud. In an attempt to get a bike path built from his neighborhood to a beach, he falsified signatures and addresses for a ballot measure.  The measure was eventually thrown out by the City of Chicago Board of Election Commissioners following Matson's fraud, according to the Chicago Sun-Times.
Matson joins a long list of White people who have recently racially-profiled Blacks by calling the police for an issue that could have been resolved without the authorities.
Some of the incidents include Black people siting in Starbucks while being Black; staying in an Airbnb while being Black; taking a nap at an Ivy League school while being Black; golfing at a majority White male country club while being Black; making barbecue in the park while being Black; cutting grass while Black; and playing in water while Black.
Each case is revealing a troubling fact about America and where we stand as a nation. Unfortunately, racism remains alive. And the ongoing incidents of racial profiling is evident that Americans are a long way from stopping a problem that can be solved with common sense and compassion.