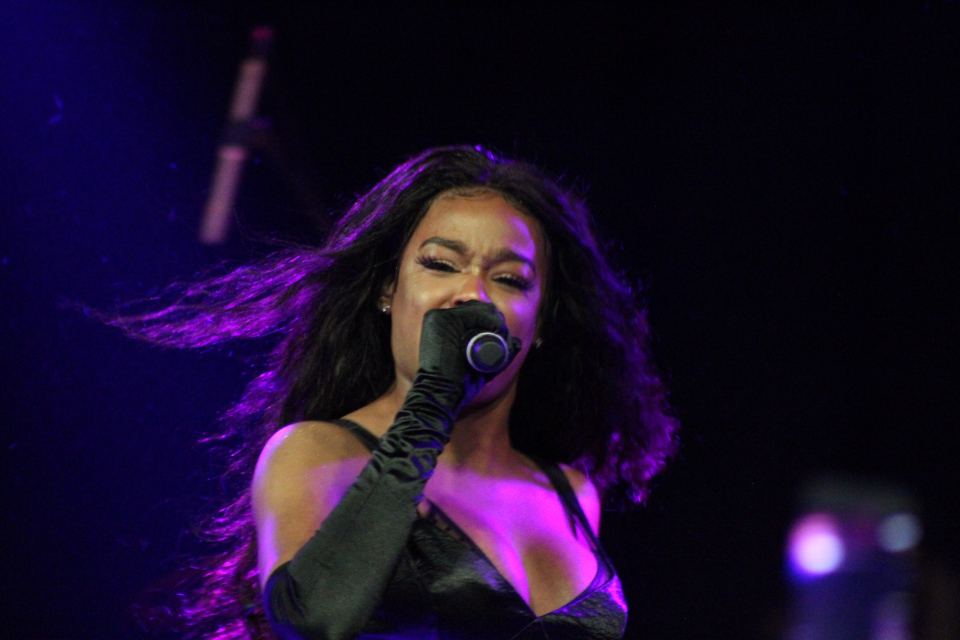 Nick Cannon and the "Wild 'N Out" crew filmed the latest season of the sketch comedy series in Atlanta. Since 2005, the show has remained a hit on MTV by combining improv comedy with hip-hop.
The filming of season 12 continued to be fun and exciting as Cannon and his crew of comedians faced-off against each other with the help of various celebrities. On the final day of filming, Azealia Banks was the special guest.
Banks, 27, a rapper and actress, often gains attention for her social media battles. She continued to battle online hours after filming "Wild 'N Out."
Banks blasted Cannon and members of the show on Instagram. She claimed that they told jokes that made her cry.
"I show up and some guy who's darker than me starts calling me ugly and being colorist, then all of a sudden a choir of the most disgustingly basic, local, cattle call 'urban' pseudo comedic 'FAT BECause You sit in a chair all day' greasy soul food induced [sic] south of the mason [sic] Dixon, self hatred. A– #backwards, post-Jim crow, post traumatic [sic] slave disorder true self esteem [sic] less, Ward of the state CLOWNS with their low scale and highly UNimpressive resumes, start going off about how the beautiful Azealia Banks looks," she wrote.
Banks continued to post her thoughts on her Instagram stories by writing, "Not a single one of those black men called ANY of the white women on stage ugly," she said. "I'm sorry…but yesterday was a testament to why I don't ever let n— near me."
Cannon responded to Banks by writing on his Instagram page, "Don't you hate when you create your own storms but forget your umbrella??? @azealiabanks We are praying for you Queen #speedyrecovery #Healing. She #Wildnout for real #Karma."
Banks obviously could not take a joke during the filming and took things personally. "Wild 'N Out" is a roast session where the jokes can push the boundaries of political correctness, but they're never malicious.
The filming of season 12 wrapped on July 14.