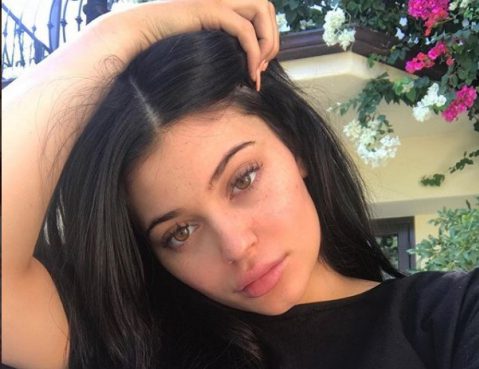 "Keeping Up With the Kardashians" star Kylie Jenner welcomed her daughter Stormi, whom she conceived with her partner Travis Scott, five months ago and her best friend Jordyn Woods can't believe how much she's changed since meeting her little one.
Speaking to "E! News," Jordyn said:  "I think just people grow and evolve every day and when you become a parent you have to keep learning and it's an experience and I have just seen her blossom and mature, so it's nice."
But, although the 20-year-old reality TV star has her hands full with caring for her baby and expanding her cosmetics business, Jordyn doesn't think their relationship has changed much because they're still strong and close.
She added, "It's just how any relationship would be, you have experiences together."
And it's not just her mind that has changed since becoming a mother, as Kylie has also decided to ditch the lip fillers she's been having since she was 16 and embrace her natural features for the sake of Stormi.
A source said recently, "She's more conscious of herself now more than ever. During
Kylie's
pregnancy, she wasn't getting her usual fillers or putting on much makeup. Kylie really fell in love with the natural look and wanted more of that, so she decided to stop putting filler in her lips.
"Despite the fact that Kylie is a master of branding and has made an almost billion-dollar business off her lips and cosmetics, once Stormi was born, Kylie realized she was a mother first, and that is a big reason she has been sporting the more natural look.
Kylie is a master of branding, and she plays with the concept of mother — the more natural look — and her Kylie Cosmetics look, full glam."