The T.I. we see today almost never came to be. The guy who often wears business suits, leads boycotts to fight injustice, appears in blockbuster films and keeps his family first was on the verge of losing it all.
Looking back at those tumultuous times when federal gun charges nearly derailed his career and life, most would have never imagined that such transformation and growth would be possible.
And yet here we are, close to a decade after T.I. weathered those inhibiting storms. Since the day he walked out of the Forrest City prison in Arkansas in the fall of 2011, T.I.'s second act has included the release of 11 music projects, appearances in eight feature films, multiple appearances on popular TV shows, producing the reality TV hit "Family Hustle," and witnessing his son, Domani Harris, earn a Tony Award nomination for Best Score for his work on Spongebob Squarepants: The Musical.
On the humid summer day that T.I. walked into rolling out studios in Atlanta, he was preparing to align his latest hustles for the upcoming months. First on his plate was promoting the July 6 release of Marvel's Ant-Man and the Wasp, a film that secured the No. 1 spot during its first weekend at the box office. When describing his character, Dave, who helps Scott Lang (played by Paul Rudd) fight crime, T.I. said, "I'm a glorified homeboy. That's basically what I am."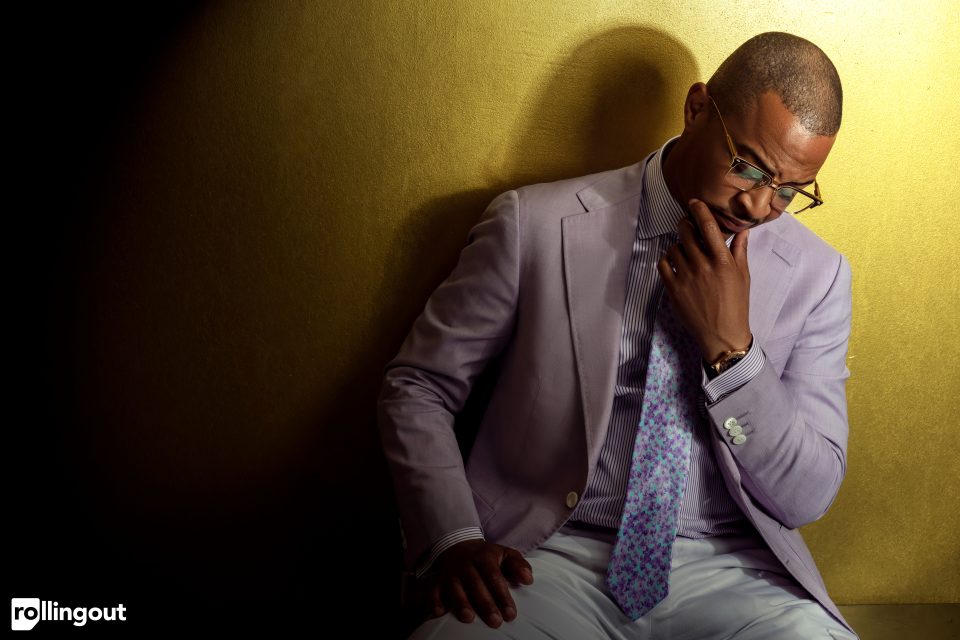 But while T.I. portrays an assistant to a crime fighter in Ant-Man and the Wasp, he serves as a real-life business mentor on the BET docu-series "The Grand Hustle," which airs July 19. The series follows T.I. as he searches for the next great business mind. The winner will receive a six-figure salary and a position with T.I.'s Grand Hustle company.
"It is accurate to say I'm teaching them things because I'm taking them through challenges and allowing them to learn things about themselves that they didn't know,"  he shared during his interview with rolling out. "We just felt like it would make great television to see which education is more valuable. Is it the street hustlers or the college students? For me, I think work ethic is much more valuable. But who actually gives you the better work ethic is what the show is about."
T.I.'s work ethic has always allowed him to remain a few steps ahead of the competition. His music career began at a time when Southern rappers were often marginalized by mainstream radio and TV due to the dominance of artists from New York and California. Southern rappers were often viewed as "country" artists who lacked lyrical skills. But T.I. proved that Southern artists could be as lyrical as their counterparts from other regions and also sell records. He took that same work ethic and applied it to business and film.
"I always saw the big picture, but I knew that there were several applications of skill that had to be executed properly in order for it to be made a reality," T.I. said. "I knew it wasn't just going to turn on. I knew that one opportunity would lead to the next opportunity and then the next and the next one. I actually thought I would have been a lot farther by now. But, you know, I had a couple hiatuses. But I feel that God's plan is perfect. I'm right where I'm supposed to be, doing what I'm supposed to be doing. I feel humbled and fulfilled all at the same time that I'm able to still be here doing what I love to do for a living in so many different aspects of entertainment and business."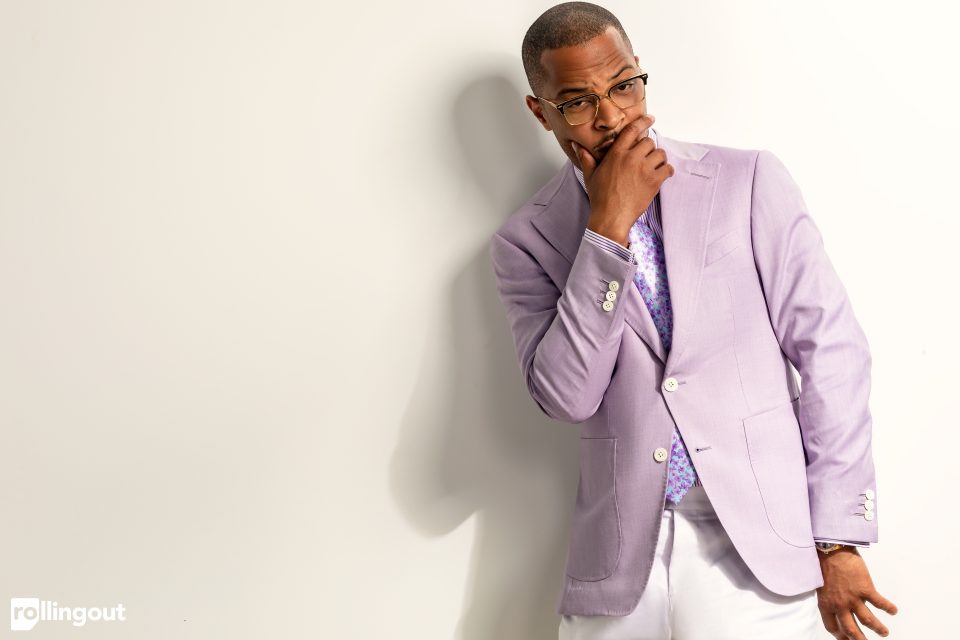 Beyond music and business, T.I. has solidified himself as an important voice for this generation. He marched with protesters after the killings of Trayvon Martin, Eric Garner and Philando Castile. He led a boycott of Houston's restaurant in Atlanta after several Black patrons felt they were discriminated against. And he vowed to boycott the NFL, even with the Super Bowl scheduled to be in Atlanta next year, following the league's treatment of former San Francisco 49ers quarterback Colin Kaepernick and the ban on kneeling during the national anthem.
"I made a conscious decision because of the blatant disregard of our civil rights and our right to peaceful and silent protest," T.I. said. "It's not about kneeling during the national anthem. It's really about bringing attention to the lives of our brothers and sisters and children that are being lost out there at the hands of racist White policemen with no accountability. And if you as a corporation don't see value in that, then I don't see much value in your corporation. I love the Atlanta Falcons, and I love football just like everybody else, but you gotta affect the finances of the NFL in order for them to make a change."
T.I. is seeking to make a change in his own community by investing in the 'hoods where he once sold crack cocaine. He was raised in the once-overlooked and neglected Center Hill neighborhood in northwest Atlanta, which is slowly being gentrified due to its close proximity to downtown. In 2017, T.I. founded "Buy Back the Block" in an effort to revitalize the area and has reportedly spent $2.7 million on properties in the community.
"I'm from there. It's home," T.I. says. "I think the answer to poverty for a Black man living in the Black community has always been, 'I'm going to get rich and move the hell out.' But I've noticed a trend. I've noticed a trend [in] the neighborhoods and the communities that were segregated in the 1960s and '70s. They've been slowly trying to get us out of those neighborhoods for some reason. They must have made a mistake by putting us there. The land must now be more valuable than they anticipated. And now that we've been living there and occupying those spaces, why would we be so quick to just up and leave? So rather than uproot my whole family's history, I am going to build from right here and buy as much property as I can. I'm not gonna wait on you to try to fix something in my community. I'm going to pull my resources together with the other people that I know who are from the community."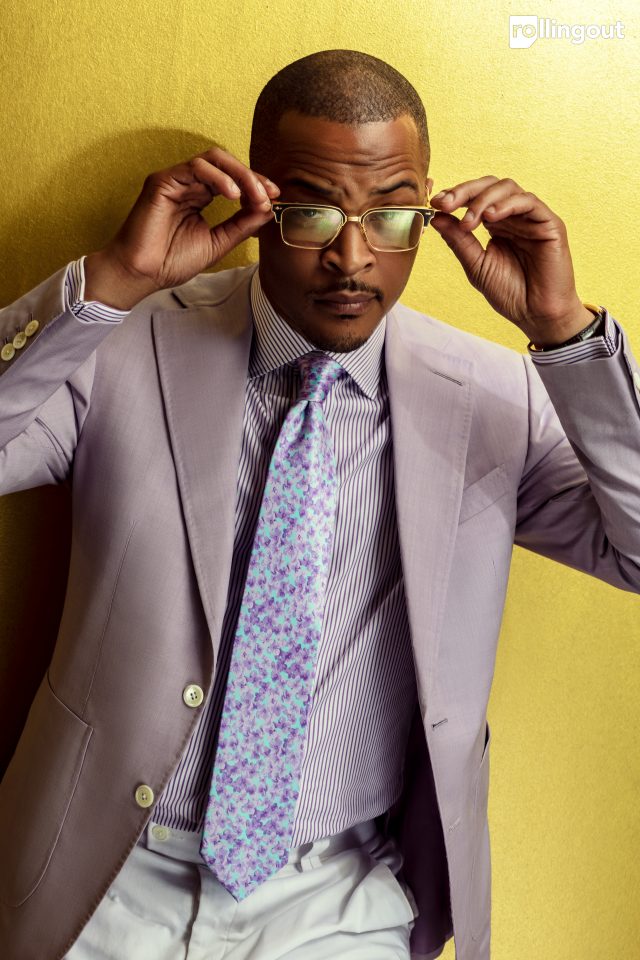 But even with his contributions to the community, T.I. has also faced racial profiling. When speaking on the national issue of Blacks being harassed for simple things such as barbecuing in the park and selling bottled water to baseball fans, T.I. recalled his own highly publicized confrontation with a security guard as he was attempting to enter his gated community.
"The policeman put my hands behind my back and said, 'I'm tired of hearing this' after I said how much my house cost and how much I paid for my homeowners' association fees," he said. "I wasn't even talking to him is the thing. Most people who have that complex about themselves have a very low IQ and a remedial thought process. Their ability to reason [and] their access to knowledge and wisdom is disproportionate. Look, man, no offense to any of the honest, respectable, fair and decent White people that do exist. I mean the majority are fine, decent, and they want to see the right things done. It's just a small percentage of despicable people that really just aren't confident within themselves."
As T.I. wrapped up his interview and posed for photos at rolling out studios, it was obvious that he was a man on a mission. The weeks following his visit, he traveled to various cities to promote Ant-Man and the Wasp and "The Grand Hustle." He performed a Tiny Desk concert on NPR alongside four teenage orchestral musicians and also spoke about politics and criminal justice reform with Georgia gubernatorial candidate Stacey Abrams. Abrams seeks to become the first Black female governor in America in an election to be held in November. One decade ago, that would have seemed as impossible as the life that T.I. currently lives. But like Abrams, T.I. never doubted himself. He believed that anything was possible for his life.
"There was desperation, but didn't nobody know it but me," T.I. said of his darkest moments. "I never walked around and presented myself as a person who had no other way. I always knew if all else fails, I had my hustle. How much time I'd have to hustle before I ended up doing something that would take me off the streets was the question. When you have an abundance of talent but don't really know how to go about getting it seen, it puts you in a position where you don't really feel as dope as you know you are. And I was in that position, and I'm sure other people are right now in that position. Just believe in your dopeness no matter what. Success is when opportunity meets preparation. So you know you're dope. All you need is to prepare yourself. You need to remain dope long enough to where you can come about an opportunity to present it, and then once you present it, you'll become successful. So keep that in mind, and believe in your dopeness."
Words by A.R. Shaw
Images by DeWayne Rogers