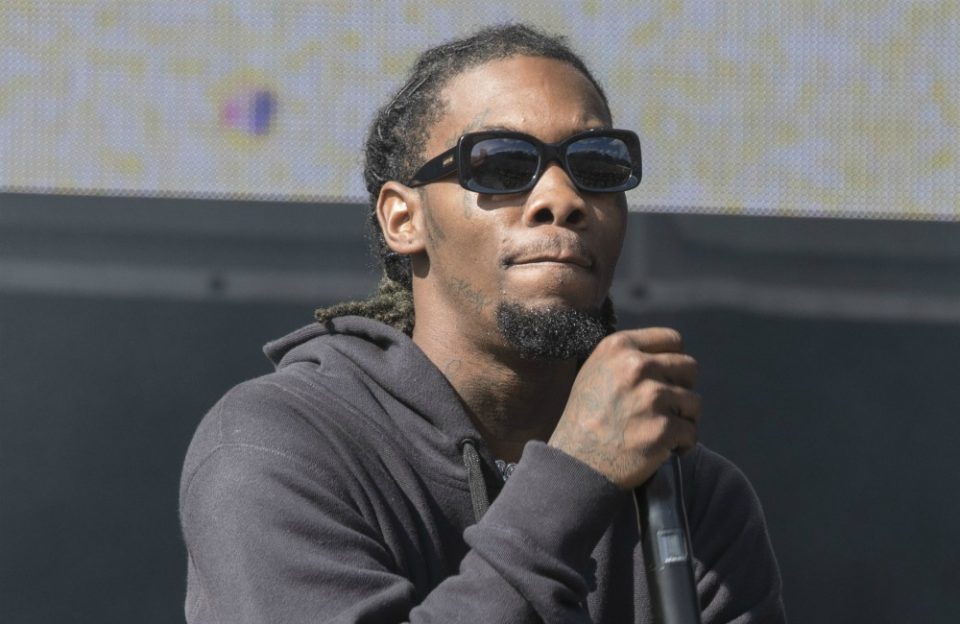 Offset is "very concerned" about Cardi B and their child Kulture after he was arrested on a felony gun charge.
The Migos rapper was stopped by police in Georgia when he attempted to make an improper lane change and was arrested when cops then found at least one weapon inside the vehicle.
However, his "top priority" is his wife and his children.
His lawyer, Drew Findling, told People magazine: "He is concerned, very concerned, about [Cardi B]. Of course, his new baby is his top priority as well as his other children."
According to TMZ, the 26-year-old star — who welcomed his daughter Kulture with his wife Cardi B earlier this month — was traveling just outside of Atlanta on Friday, July 20 when he was pulled over, and a witness reports officers on the scene then found the firearm in the vehicle. It has also been claimed that Offset has been hit with a total of four charges, possession of a firearm by a felon and possession of a weapon during a crime — which are both felonies — and possession of marijuana (one ounce or less), and an improper lane change, which are misdemeanors. It isn't believed that baby Kulture or Cardi B were traveling with the rapper when he was pulled over.