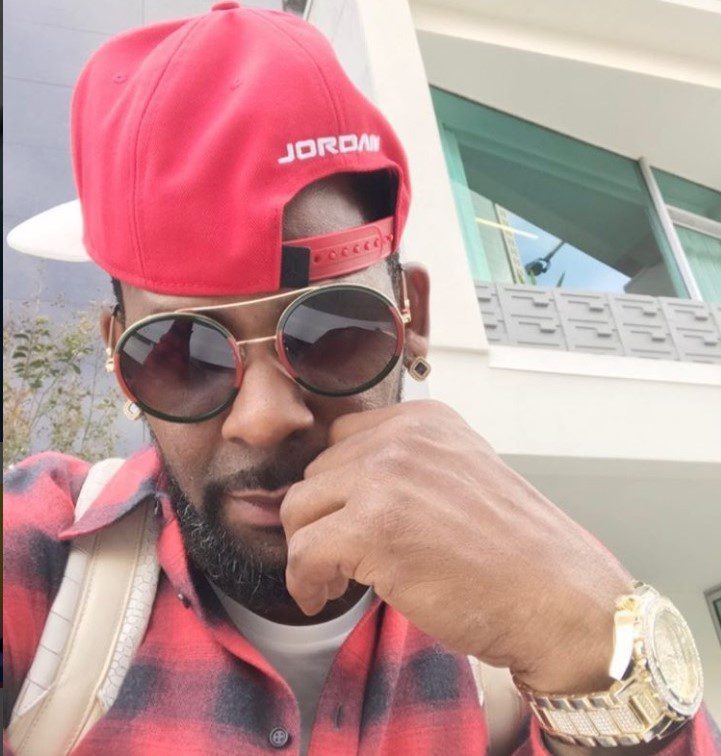 Reality star
Andrea Kelly,
the ex-wife of embattled
R&B superstar R. Kelly
, has a harsh and profane statement for the throngs of fans who continue to support the crooner these days despite the mountainous circumstantial evidence that paint him as a serial sex abuser. She also claps back at fans who "victim shame" the many women who have spoken out against R. Kelly.
"F— you and him," she declares publicly.
"To the ones that come on my page to spew venom and #victimshame, you are by far the biggest supporter of my abuser. By you shaming me and any other victims you're helping the abuser accomplish their task of belittling, intimidating, and discounting all the abuse they've put the #victim and #victims through! PERIOD! No two ways about it," Kelly wrote on her Instagram page.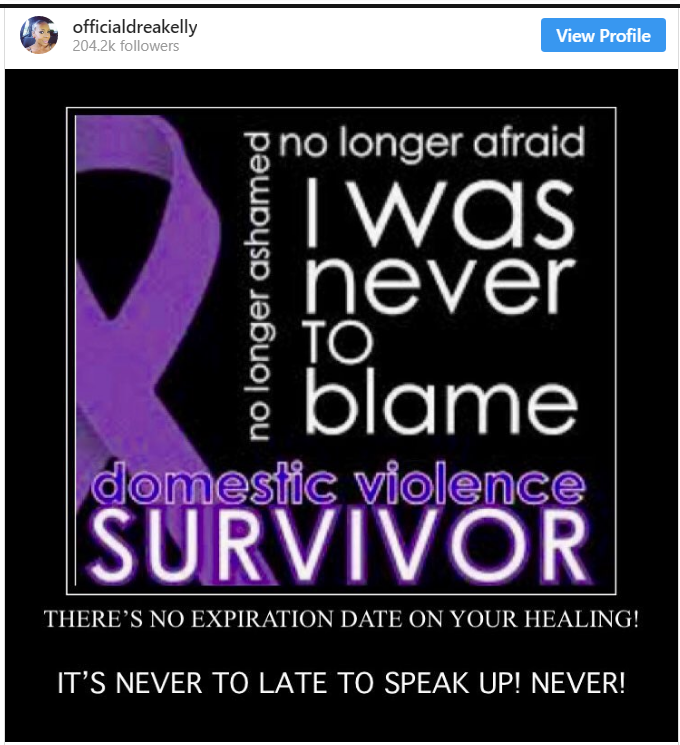 Andrea Kelly continues: "I almost allowed you and your hate to overshadow all the LOVE AND SUPPORT I RECEIVE. But you WILL NOT stop me from saving lives and giving hope to those who are where I was. I AM A VOICE FOR THE VOICELESS! I am a #SURVIVOR OF SEXUAL ABUSE *EMOTIONAL ABUSE* PHYSICAL ABUSE *ECONOMIC ABUSE at the hands of my EX husband. For years I was fearful to come forward with my FULL truth."
Kelly, the mother of his three children, was married to the controversial but prolific singer-songwriter and producer from 1996 to 2009.
For the first time since she divorced R. Kelly nearly 10 years ago, Andrea Kelly is coming out to the world about the various forms of abuse she said she suffered during their marriage. She credits her appearance in June 2018 on TV One's "Sister Circle" and an online quiz about domestic violence that finally gave her the gumption to speak up.
After her appearance on television, however, Kelly says her social media pages have been bombarded with an assortment of hate-filled messages from his fans.
"You trolls pass judgment and say that I never spoke of it before now but clearly you have not been following me or my journey if you look on my Instagram you see where I HAVE POSTED several times about being a survivor of domestic violence," Kelly penned on her IG page.
"Just because your curiosity wasn't satisfied DOESN'T MEAN my HORROR WASN'T REAL….like for real F–K YOU AND HIM! To my #SURVIVORS I LOVE YOU ALL AND WE GOT THIS! To the ones still in it YOU ARE NOT ALONE! You will get away I DID."
R. Kelly, undeniably one of the most talented singers-songwriters of the modern era as he boasts a whole vault full of hit records that spans nearly 30 years, is also a man under siege. He is accused of running an abusive sex cult in both his Chicago hometown and Atlanta, as well as giving one of his sex partners an STD.
R. Kelly, for the record, has denied all claims against him by his accusers. He has yet to respond publicly to Andrea Kelly's claims.