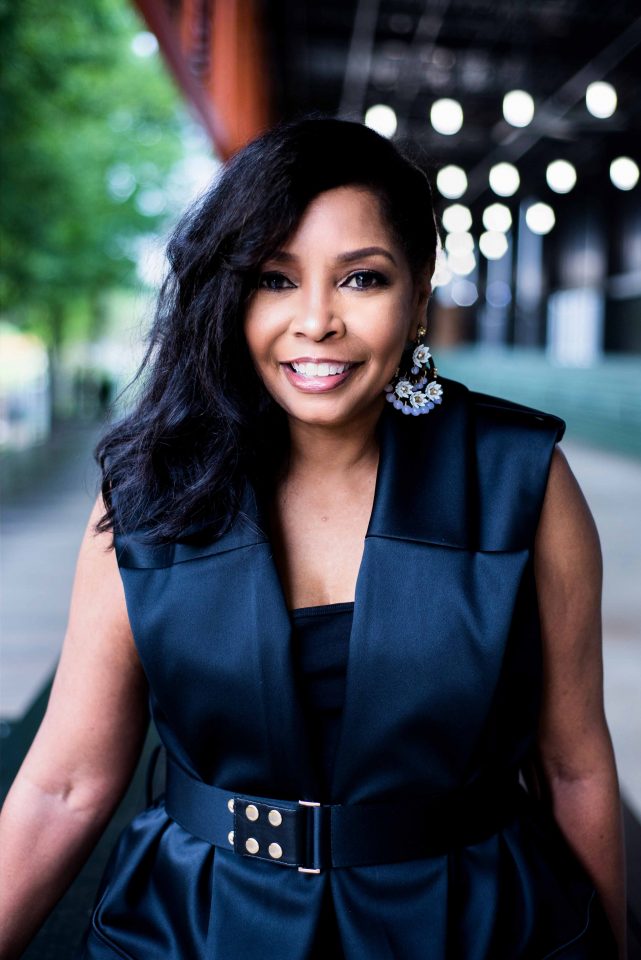 Planning a wedding can be overwhelming and extremely stressful for couples. The first thing a couple should do is hire a professional wedding planner. We have the perfect wedding planner who can turn all of your wedding dreams into wedding realities and make your big day as special as possible.
Gail Johnson is a seasoned consultant with years of experience in the wedding industry. She is recognized as one of the top wedding planners in Atlanta. This wedding planner has worked with some of the best and has an extensive client list that includes professional athletes, lawyers, doctors, on-air personalities and busy professionals. One of her main goals is for every couple to have the wedding of their dreams and stay within their price range. Johnson shared with rolling out five tips for planning a wedding on a budget.
How did you get into the wedding planning business?
I planned my first wedding when I was only 18 years old. From then on, I knew that planning weddings and events was going to be my future for many years to come. As time passed, my hard work and dedication to my clients has earned me a very strong reputation in the wedding industry. I have planned hundreds of successful events, [including] Paris proposals, celebrity baby showers, and platinum weddings. I have also co-authored a wedding book, which helped to simplify the planning process for brides all over the world and help them to create their own dream weddings.
What do you love most about planning a wedding?
A lot of times, the client has a vision but does not know how to execute it. I always tell my couples they should enjoy the planning process as much as their wedding day. As a planner, my ultimate wish is that all my clients end the day with a smile on their face, knowing that they have made a wise investment in the wedding of their dreams.
How do you curate dream weddings for your clients?
Listening is the most important step. Above all, I am a great listener. Being able to address the concerns and needs of my clients is one of the top priorities. Planning is a process. My job is to work hand-in-hand with the couple so the process is fun, exciting and never stressful. Once they tell me their vision, I will help you bring it to life.
What sets apart a Gail Johnson wedding?
My reputation as a trusted expert and advisor is a result of me going above and beyond for all my clients. I am a hardworking, positive, seasoned expert in the business of weddings. I strive for perfection in all my work, which includes over 20 years of experience as a Georgia-based consultant, designer, and author. All my experiences have helped me to best create the perfect wedding and bring my client's visions to life.
How do you balance managing marriage and wedding planning? 
Yes, I am happily married for over 20 years now. Managing a work/life balance is never easy, but having a very supportive spouse helps a lot. I plan weddings full-time, which allows me to schedule my calendar around my clients, important family events and also some downtime for things I enjoy like yoga, reading and traveling the world.
Please share five tips for planning a wedding on a budget.
Start with a realistic budget. There is an old saying: if you don't know where you are going, no road will take you there. You have to start somewhere, so at least start with a reference point.
Trim down your guest count. If you have not seen or interacted with some people in years, you are not obligated to invite them. Cutting your guest count is the easiest way to stay within budget.
Stop the white-noise. What I mean by this is to stop listening to everyone's opinions, because this tends to run up your budget. People telling you that you need over-the-top decor in order to keep up the Jones is not wise advice. The couple's opinion typically outweighs everything else, so follow your heart and stay within your budget.
Hire an experienced planner. Research, research, research. Check qualifications, recommendations and reviews. A good planner can help you navigate the roadblocks with minimum stress, wasted time and money.
 Add one or two wow factors if you are on a budget. This can be a statement cake table with luxe linen or re-using bridesmaids bouquets or a ceremony backdrop for the reception. This way you can cut back on other items to cut costs.