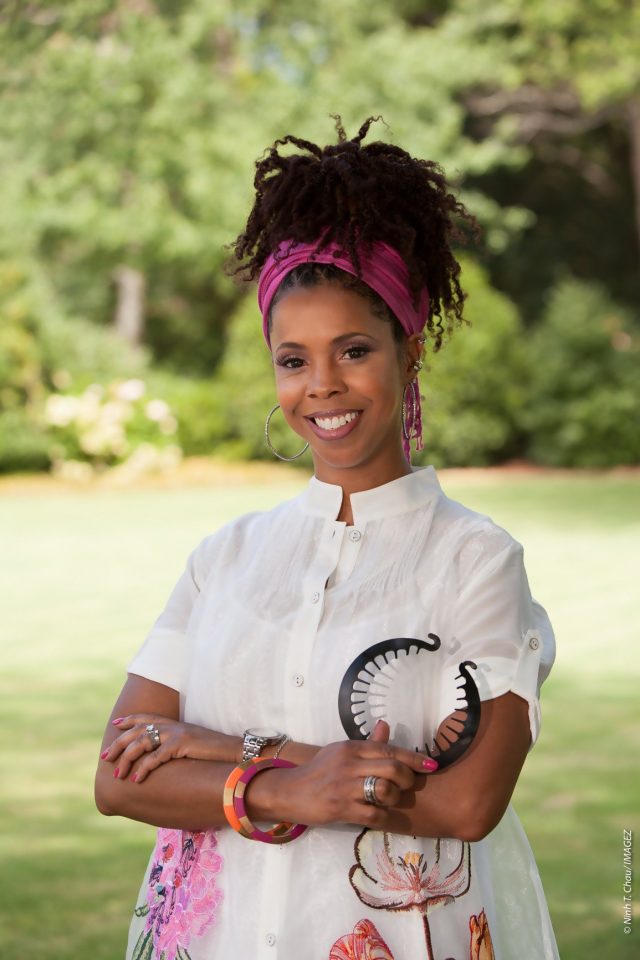 For the past decade, there has been a surge of women transitioning from relaxed to natural hair. Although it may seem as easy as growing out or cutting the damaged pieces of your hair, it is a journey that lasts beyond your first big chop. Women in the natural hair community encounter many struggles along their journey like finding the right styling products or ways to maintain healthy natural hair. Ceata Lash is one woman who took on her hair problem and became a problem solver for many natural women. After searching for a product to best style her thick natural hair, it was obvious that there was no product on the market that wouldn't cause hair damage. Lash shared with rolling out her experience launching her booming business idea, the PuffCuff.
How did you develop the idea for the PuffCuff?
Twelve years ago I decided to stop chemically straightening my hair after I realized that I was allergic to the ingredients found in relaxers. For 20 years, my body had been trying to tell me, but I refused to listen. While was working at a community college, my hair became the subject of daily conversation because I wore such unique styles. They were intrigued by the way I would wear my hair up in a puff. I was using a shoestring to tie my hair up in a puff every day, the tension was causing significant hair damage around my edges and ridiculous headaches. I got fed up [with being] unable to find anything that could hold the volume of my thick, curly textured hair. No existing hair accessory addressed these concerns. I realized major hair accessory and styling brands in the U.S. are biased. They design products that cater to straight hair. I knew I needed something big and secure enough to hold up styles of any volume and length without the pulling and pain. After much research and thoughtful design, the PuffCuff was born.
What is a healthy-hair styling accessory?
A healthy-hair styling accessory is something that works with your hair, not against it. This is the mindset behind the design of the PuffCuff. Unhealthy styling accessories are known for tugging, creating tension and stress on the hair follicle that causes dents,  bends, and breakage.
How does the PuffCuff work?
The Puffcuff is designed to grasp your hair using its clamp mechanism and short teeth. It works with your hair's natural fullness to secure itself without causing damage associated with traditional hair bands. The PuffCuff is also designed with a slight curve that follows the contour of your head for comfortable all-day wear. The PuffCuff's lightweight, yet durable material and ergonomic design help it to stay in place while you're shopping, working out or even having a night out on the town. 
What keeps you motivated? 
Since I created the PuffCuff, I've heard life-changing stories from customers. You'd never think that a hair accessory could be as impactful as it has. This product is helping restore women's confidence in wearing their natural hair. I once had a woman in her 60s come up to me at an expo; she had hated her natural hair since she was a child, never knowing how to manage it. She admitted that her mother made many negative comments about her curly hair that had a lasting effect on her self-esteem. After she finally let me style her with the PuffCuff, she broke down in tears and said, "You literally changed my life today."  Her reaction and the supportive feedback of the many others who've tried the PuffCuff is what I live for.