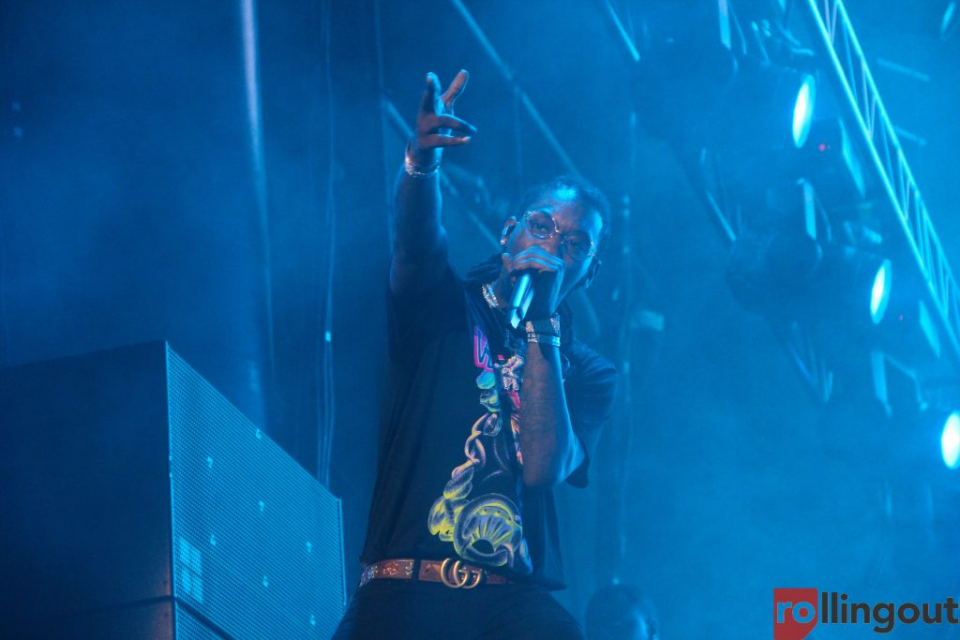 Offset wasn't asked to take a field sobriety test when he was stopped by police.
The Migos rapper was arrested last week and now faces two felony charges; possession of a firearm by a felon and possession of a weapon during a crime and two misdemeanors; possession of marijuana (one ounce or less), and an improper lane change.
However, his attorney, Drew Findling, has previously insisted his client was targeted by police and has now told TMZ the fact that officers didn't order Offset out of his car to walk the line after they allegedly smelled marijuana in his vehicle proves the cops are lying about what happened.
And a police report on the arrest makes no mention of impairment or suspected impairment on Offset's part. The attorney previously insisted the 26-year-old musician — whose real name is Kiari Kendrell Cephus — was pulled over for the improper lane change in a bid to pin bigger charges on him.
"It's a common theme. We're talking about a young, African American man driving a shiny, beautiful luxury car and clad in designer clothes and watches and jewelry. "Unfortunately people in his genre become a target for law enforcement who think that lifestyle is connected to some illegal activity … and that is a sad statement," Findling told TMZ.
Findling claimed that Offset's assistant, the passenger in his car, had a license to carry guns and had firearms in the car for security purposes.
Meanwhile, Offset is said to be "very concerned" about the impact of his arrest on wife Cardi B, 25, their new baby daughter Kulture, and his three other children from previous relationships.