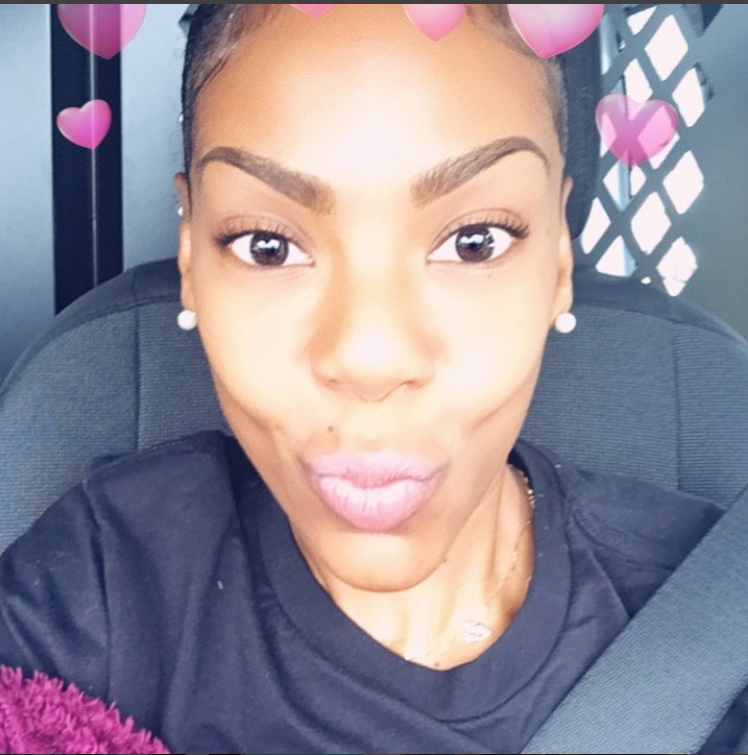 After years of silence about her marriage to embattled crooner R. Kelly, ex-wife Drea Kelly has found the inner strength to discuss the alleged turbulent times with the "I Believe I Can Fly" singer.
The former "Hollywood Exes" reality TV star has revealed her own battle with domestic violence that adds to the vociferous cries of sexual abuse from many former alleged lovers.
And, as the country weighs in on R. Kelly's "I Admit It" single that sent thunder claps across popular culture, Drea Kelly, 44, is releasing her mocking response.
The mother of their three children posted a photo of Whoopi Goldberg from the iconic film The Color Purple with her own remix lyrics to R. Kelly's song.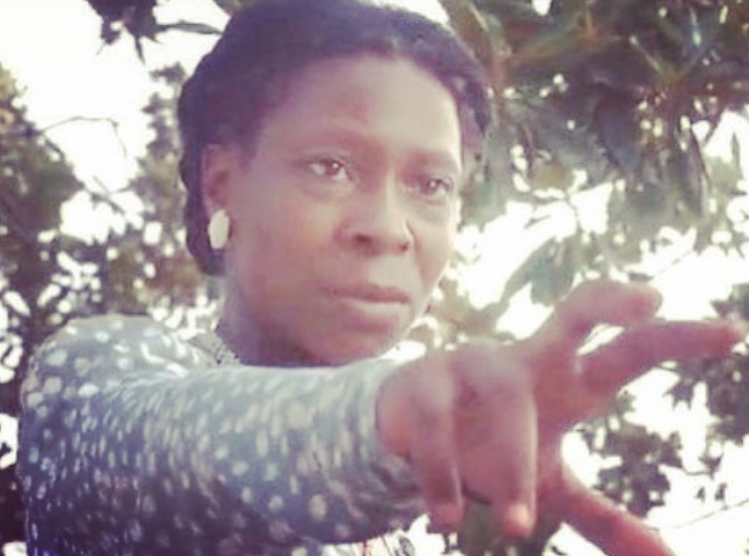 Drea Kelly's caption reads, "@officialdreakelly THE REMIX:
"Admit it
Admit it
Admit it
Your mama IS watching over you
And rolling over in her grave
because of the ABUSIVE things you do
You say she's looking down from heaven So there's nothing she didn't see
Which means she saw you BEAT me from heaven and neglect her grand
babies……Admit it
Admit it
Admit it
Your children you don't see
Because you treat them like your fans
And not your flesh and blood, please
Being a dead beat dad is a conscious choice
You could face time w them EVERYDAY
they'd SEE your face and HEAR your voice,so…..
Admit it
Admit it
Admit it
Then go get some professional help
Own the pain that you've inflicted on others'
All by yourself
Even though you can't read or write
it didn't stop you from making hit songs
But you don't have to read or write
to know Domestic Violence is wrong, so….
Admit it
Admit it
Admit it
Your past is not is an excuse
Just because you were abused
doesn't mean you get to ABUSE…..
Admit it
Admit it
Admit it
Cause the TRUTH will set you free
Nothing good is gonna come to you
UNTIL YOU DO RIGHT BY ME.
#domesticviolenceawareness #survivor #free #truth #speak @theshaderoom
@tmz_tv @thejasminebrand_ @balleralert @bet @people @billboard
@theviewabc @wendyshow @iamsteveharveytv @johnlegend @theellenshow
@ncadv"
Drea Kelly's response is to R. Kelly's originally 20-minute-long song which includes vehement denials that he sexually and physically abused underage girls or that he had  "sex cults" in Chicago and Atlanta, as was widely reported in the media. Those media reports, however, emanated from the women who reportedly had been living in the singer's homes in the two cities.
R. Kelly, 51, also blasted his accusers, saying "I'm abusing these women, what the f*** that's some absurd s***," he exclaimed. "They're brainwashed, really? / kidnapped, really? / Can't eat, really? / Real talk, that s*** sound silly."
Some fellow artist do not believe R. Kelly whatsoever. For example, rapper and activist Talib Kweli publicly denounced R. Kelly's song.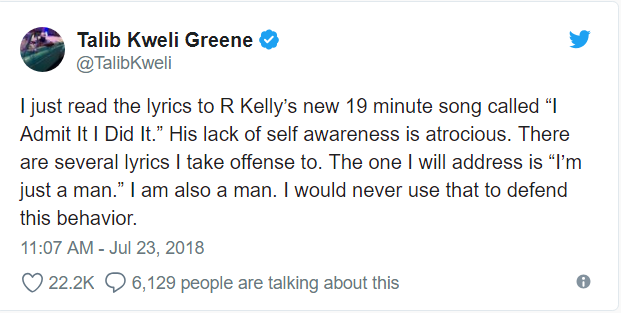 As anticipated, Drea Kelly's scorching response incited pointed responses from both sides of this issue, with some supporting R. Kelly's former wife while others are blasting her for trying to exploit the current situation for her own personal come up.
What do you think of Drea Kelly's response?