Former "Real Housewives of Atlanta" star Sheree Whitfield was reportedly fired again from the flagship Bravo TV show at the end of season 10.
It turns out we were told only part of the story.
Cleveland-born Whitfield, 48, the former wife of Atlanta Falcons football player Bob Whitfield, got her beautiful long locks twisted in knots when Bravo executives approached her with a lesser role and a pay cut for RHOA season 11.
Reportedly, the original reason for her ouster was the fact that she was romantically involved with a federal inmate and Bravo producers were barred from filming at the prison. That fact robbed her of her one strong storyline, or so the story goes, seemingly making her expendable along with the likes of Kenya Moore and Kim Zolciak-Biermann.
The She By Sheree fashion founder was not pleased, to say the least, with Bravo executives' offer.
Whitfield says she considers herself on par with a luxury whip and suggested Bravo was only offering her hooptie money. Subsequently, she rebuffed Bravo's proposal to return in the role of "friend of the show."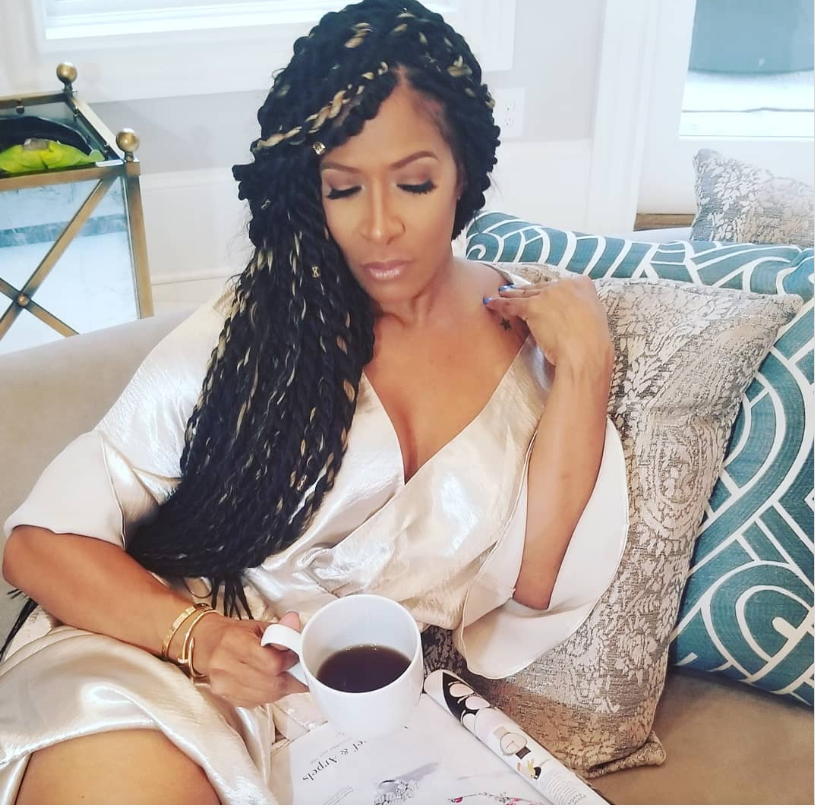 Whitfield posted this photo on Instagram with the caption: "Im effing PLATINUM but u prefer silver…. And thats ok. I know my worth….#I'llpass 💁‍♀️."
She also reiterated on another IG post: "Was not interested in entertaining the low ball offer that was sent. Know ur worth. (sic)"
That's when Bravo reportedly decided not to bring her back in any capacity if she was unwilling to do part-time work alongside Marlo Hampton and Shamea Morton.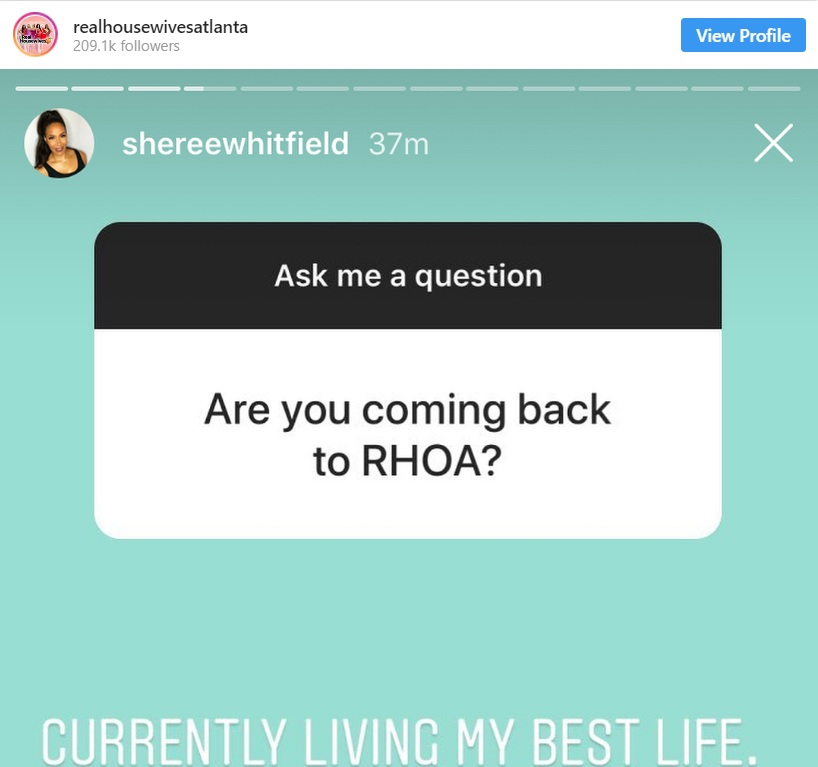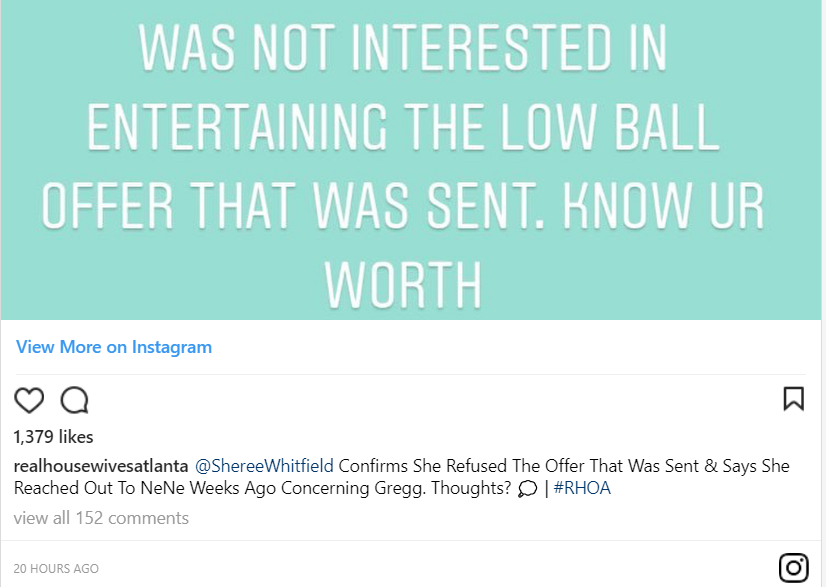 Whitfield was coy when grilled about her relationship with her prison bae, Tyrone Gilliams, who, like former RHOA star Apollo Nida, tried to swindle the U.S. Department of the Treasury and got smacked down with a long bid behind bars.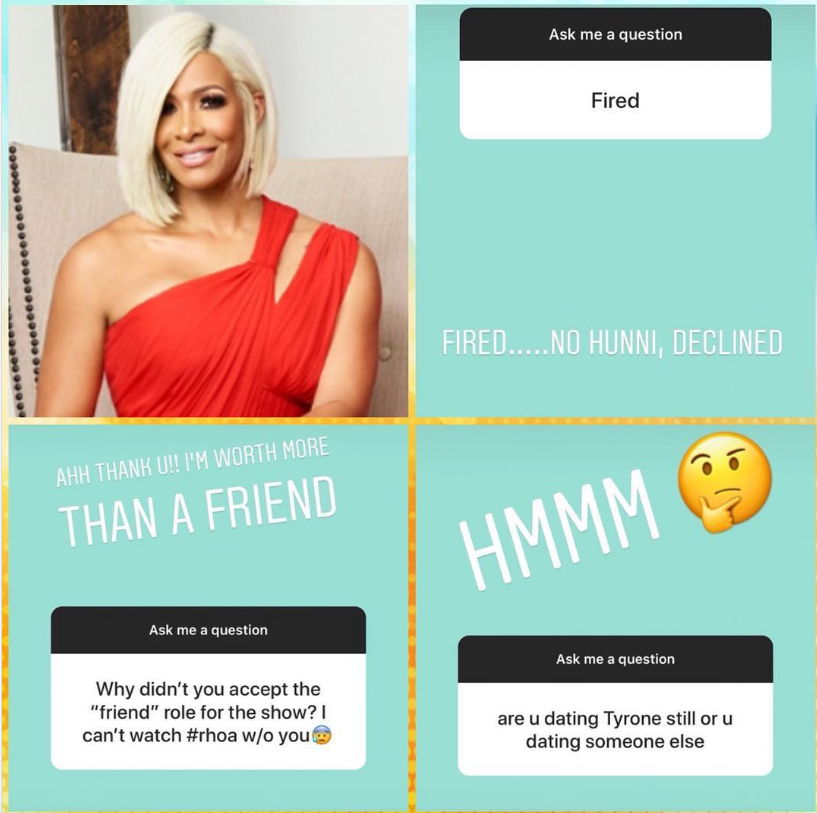 She responded with an ambiguous "Hmmm."
While Whitfield and Bravo may be parting ways, she was able to leverage the platform afforded to her by RHOA to start her She by Sheree fashion line. Currently, the fitness guru is showcasing her joggers.