Some of the best moments come from impromptu changes. Common was slated to open for legendary hip-hop band The Roots, Friday, July 27, at Detroit's Chene Park. But inclement weather grounded lead MC Black Thought's plane in New York. After an almost two hour delay, Common hit the stage.
The emcee, actor and activist, reminded us why we fell in love with his conscious cadence. Starting with his seminal hit, "I Used to Love H.E.R.," he engaged the audience in an evening of masterful storytelling. Surrounded by images from his youth projected onto Chene Park's canopy, he shared clever anecdotes about his path to success. His moments of reflection were candid and sometimes funny. His energy was intoxicating as he performed signature hits like "Go", "The Light", "The Corner" and his former bae Erykah Badu's ballad "Love of my Life (An Ode to Hip-Hop)."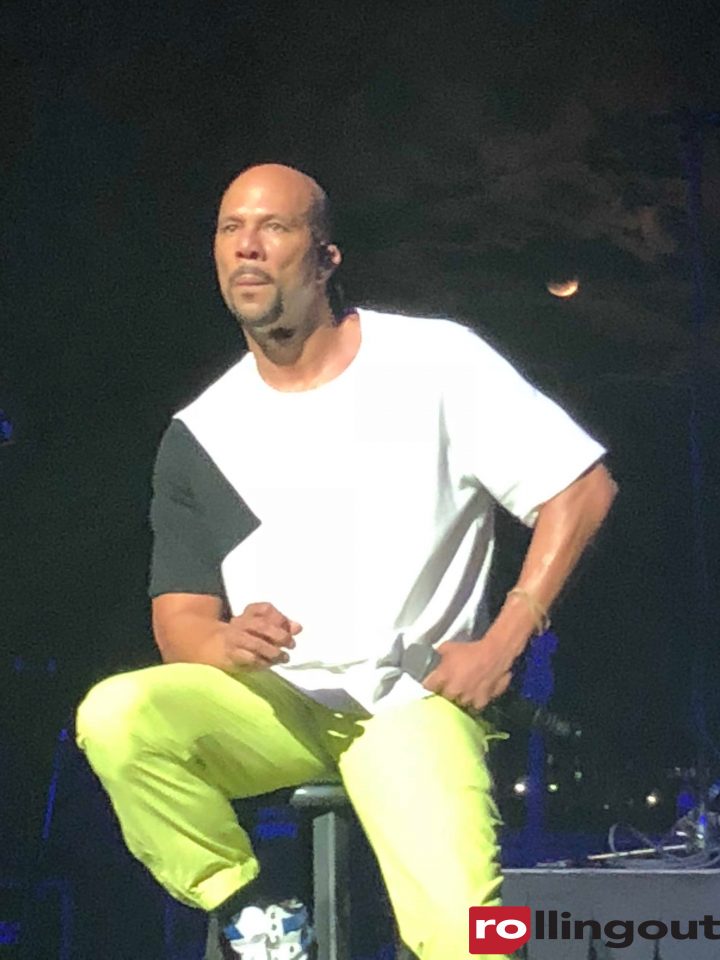 Although Common is establishing his legacy as an actor, his roots remain in rap. His artistry is an example of how hip-hop started out in the heart. An extended version of "Come Close" featured an enchanting flute solo. Spreading Black love vibes, the Chi-town native serenaded a lucky young lady from the audience. It was a beautiful moment showing how his mental maturity matches his handsome exterior.
Another highlight was his performance of "Nag Champa," a song produced by deceased hip-hop impresario J Dilla, who was also a Detroit native. A surprise performance by 90's MC AMG of his hit song "B—- Betta Have My Money" made the nostalgia last a bit longer.
Prior to Common coming onstage, Chene Park's Sulaiman Mausi announced that The Roots are rescheduled to perform August 31. All tickets from the July 27 show will be honored on August 31. Despite their disappointment, fans were enthralled by Common's mad wordplay.
Peep a video below, from the end of Common's almost four-minute freestyle and his sweet serenade to Detroiter Amoré Moore.