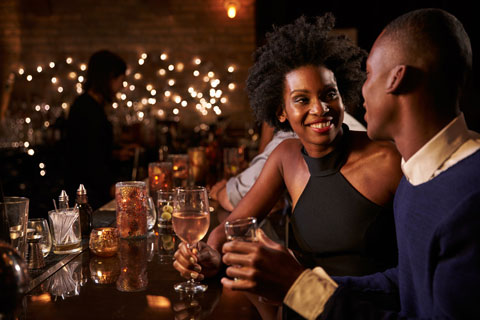 The story of the battle against HIV and STDs is a complex one that includes dynamics of race, economics, and behavior whose progress seems to change every time a major public health report is released. For example, it has been reported that overall new HIV infection rates seem to be dropping in some major cities.
This drop is being attributed to more condom use and use of Pre-exposure Prophylaxis medication (PReP), like Truvada. Despite these statistical drops overall, the Black community is still hit hardest by new HIV diagnoses; tragically, these rates are rising among Black women. But according to leading health experts such as Dr. Sandra Ford, head of the Dekalb County Board of Health in Georgia, these high rates are also due to increased testing within the Black community. Not only is an increase being seen in HIV, but also in gonorrhea, chlamydia, syphilis, and herpes.
According to Zina Age of Aniz Inc., an HIV awareness and education nonprofit in Atlanta, there is also an increase in these diseases among a population that is somewhat taboo to talk about in the Black community: the "down low" high-risk lesbian. These are women who may identify as lesbian but are actually bisexual and may have sex with men who may be at a higher risk of HIV.
Age further states, "There is no data or recent research on HIV transmission among lesbians. It just does not exist, because true lesbians are at a much lower risk. But me being bisexual because I enjoy both men and women as partners, I am considered within the high-risk lesbian pool."
There are some women who confessed that they engaged in at least one same-sex encounter in their lives and moved on saying it was not for them. These women clearly identify as heterosexual and are girlfriends, wives and mothers who have been in long-term relationships. They do not consider themselves lesbians after these encounters.
According to the Centers for Disease Control and Prevention's report, "Sexual Behavior, Sexual Attraction, and Sexual Orientation Among Adults Aged 18–44 in the United States: Data From the 2011–2013 National Survey of Family Growth," a study of 9,000 respondents revealed the following:
-When it came to women of color, the researchers found "11.2 percent of Hispanic women have engaged in same-sex sexual contact compared with 19.6 percent of White women and 19.4 percent of Black women."
-In addition, "Women were also more likely than men to report having same-sex sexual contact. Compared with 17.4 percent of women, only 6.2 percent of men said they had ever had this activity."
-A surprising number of young Black women identify as lesbian. The study stated that 58 percent identified as LGBT.
The recently released Washington D.C. Health annual report shows the impact of HIV in the nation's capital. According to the report, there are at least 13,000 people known to be infected with HIV out of a population of around 639,000.
Black men who have sex with Men (MSM / and MSM/IDU  are 27 percent
Black heterosexual women are 16 percent
White MSM and MSM/IDU are 14 percent
White  women are (non-described) are .4 percent
One aspect of the declining rate of new HIV diagnoses among White MSM in some areas has been attributed to the popular PreP drug known as Truvada. At one point, Truvada was available in public health clinics in many major cities to test its effectiveness against HIV transmission. Now, there is data suggesting that the drug dramatically lowers the chance of HIV infection to almost zero.  However, for the uninsured, a once experimental drug can cost as much as $1,300 for a 30-day supply of the brand name in the United States. Searching for the drug online, there are some offers to get a generic version from $1.99 to $16.50 per pill by mail. But how does a person know if it is from a trusted source?
We cannot be distracted. The harsh reality is that if you live in Washington, D.C., the CDC says you have a 1 in 13 chance of an HIV diagnosis in your life. What does this mean for the Black community as a whole? The sexually liberated Black millennial must remain aware that unprotected sex combined with a lack of the knowledge of their history is deadly.