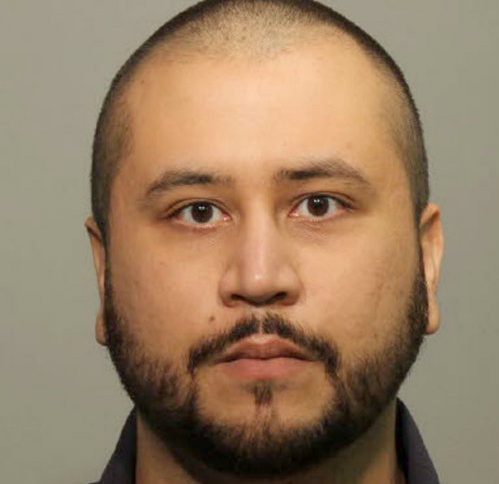 Once again, a known threat to the Black community is in legal trouble. George Zimmerman, the man who stalked and murdered Trayvon Martin in Sanford, Florida, has been charged by police for stalking. Megastar Jay-Z produced a documentary on Trayvon Martin and his murder by Zimmerman. It apparently has the racist acting unhinged.
According to a private investigator hired by Jay-Z as part of the project,  Zimmerman has been calling witnesses who appeared in the film. According to media outlet the Blast, private investigator Dennis Warren filed court documents in Seminole County, Florida, alleging Zimmerman engaged in a pattern of threatening and stalking behavior. In 2017, after initially trying and failing to involve Zimmerman in the project, the racist killer began acting very bizarre. Warren alleges Zimmerman called 55 times, left 36 voicemails, texted him 67 times and sent 27 emails in nine-day period.
Shockingly, when police investigators called Zimmerman, his demonic spirit leaped forth and he is quoted by police as saying, "What are you calling me for you fu*king whore!?" and "You have been involved with me since that Martin kid!"
Zimmerman has exhibited a pattern of violent and racist behavior that included unprovoked verbal racial attacks at innocent customers at a bar, road rage, allegedly assaulting his girlfriend, and auctioning off the gun that he used to kill an unarmed Black child carrying Skittles and a can of ice tea. In addition, he threatened to feed Jay-Z to alligators. In response, Jay-Z mocked his impotent, racist threats in a diss track. Warren stated in documents that many of those involved in the documentary were scared of Zimmerman and "They do not want him to know what they said about him or have any contact with him."
Zimmerman has issued a subpoena requesting all the names and personal information of those involved in the production of the documentary. So far, that request has been denied and Zimmerman has pleaded not guilty to the charges of stalking.
Rest in Power: The Trayvon Martin Story premieres today, July 30. 2018.