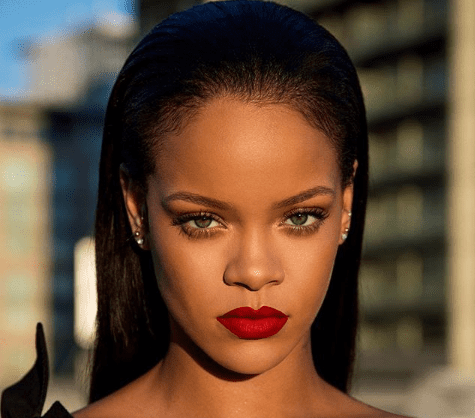 Rihanna feels confident with her fuller figure. As she's about to embark on a new exercise regime, the Ocean's 8 actress is determined to keep her curves.
Asked what it's like to be a pin-up girl, the 30-year-old "Work" hitmaker replied: "OK, you're asking the wrong person. I don't know, maybe it's because I'm 'thicc' now. I don't know.
"I'm about to get back into the gym and stuff, and I hope I don't lose my butt or my hips or all of my thighs. I'll lose some but not all. And I think of my boobs, like, Imma lose everything, everything goes! But, you know, it comes with a price. You want to have a butt, then you have a gut."
Rihanna also revealed she's become increasingly wary of the people with whom she surrounds herself.
The chart-topping star, whose debut single "Pon de Replay" was released in 2005, explained she's become savvier over time.
Speaking to Britain's Vogue magazine, she shared: "I'm very picky about friends. I don't like to open myself up to everyone, and so when you find people who are great and loyal, you don't want to let go of that.
"I've been out here on my own since I was a teenager, so these people become like your family."
Rihanna previously admitted to being intimidated by her own fame, saying it can be poisonous.
The Bajan beauty revealed that she dreams of being able to do normal, everyday things in life, like buying her own groceries.
She explained: "It's the thing I fear the most: to be swallowed up by that bubble. It can be poison to you, fame.
"I literally dream about buying my own groceries … because it is something that is real and normal."