Bow Wow produces hit show about hip-hop's next generation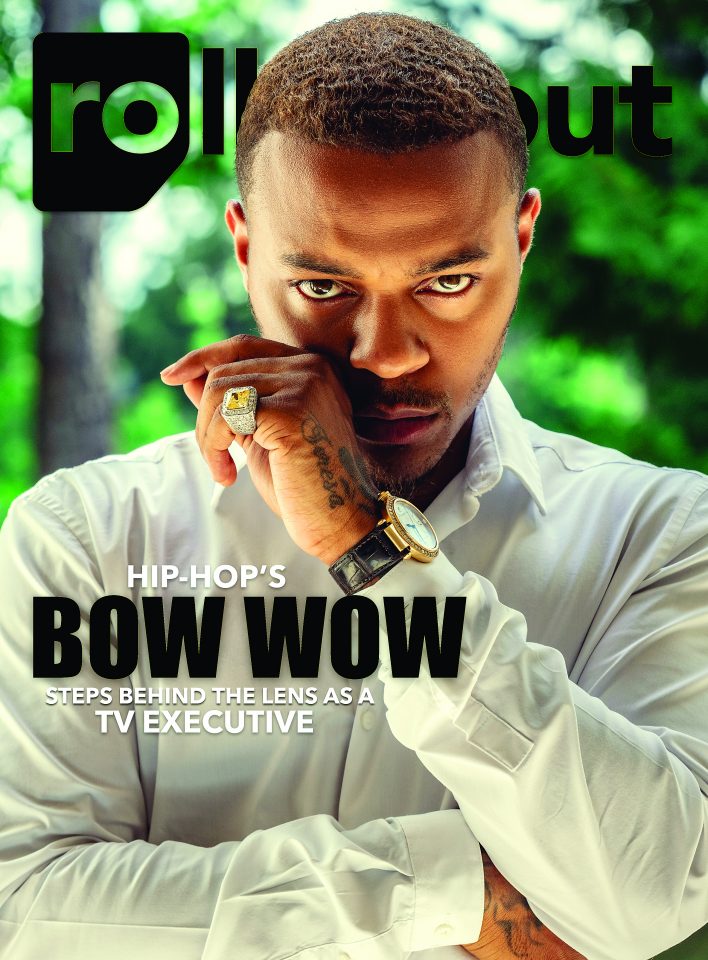 Social media is notorious for exposing the best and worst in most celebrities, but some seem to have a special knack for becoming trending topics and Shad Moss, AKA Bow Wow, certainly fits that bill. Whether it's proclaiming his love for a reality star, his infamous private jet Instagram post that sparked the #bowwowchallenge, he and his adorable daughter dancing, or explaining to Charlamagne Tha God why media isn't relevant, Bow Wow has a talent for getting people talking.
"Social media is the wild, wild, west. People get caught up thinking what they see on Instagram is real. But it's not. It's like something can look crazy online but it's totally different when you're out among the people. When the Bow Wow challenge happened, everyone was saying what they were saying online, but when I went out to the clubs, at the airport, to parties it was all love. None of that social media s— shows up when you're out in the actual world. I don't get caught up in social media like that," Bow Wow explained.
The infamous #bowwowchallenge hashtag became a trending topic after Moss posted a pic of himself on a private jet with a caption suggesting the jet belonged to him. When asked why he did it, he laughed and shrugged it off.
"Everybody does it. I'm just the one that got called out. You can pay for membership to have access to a seat on a private jet and a lot of these dudes do that. I'm definitely not the only one doing the private jet thing, but it's more than that. N—–s come by my house see a new pair of shoes and ask to hold them and take a pic to post it to the 'Gram. They may ask me not to post them for a day or something … everybody does it," he revealed.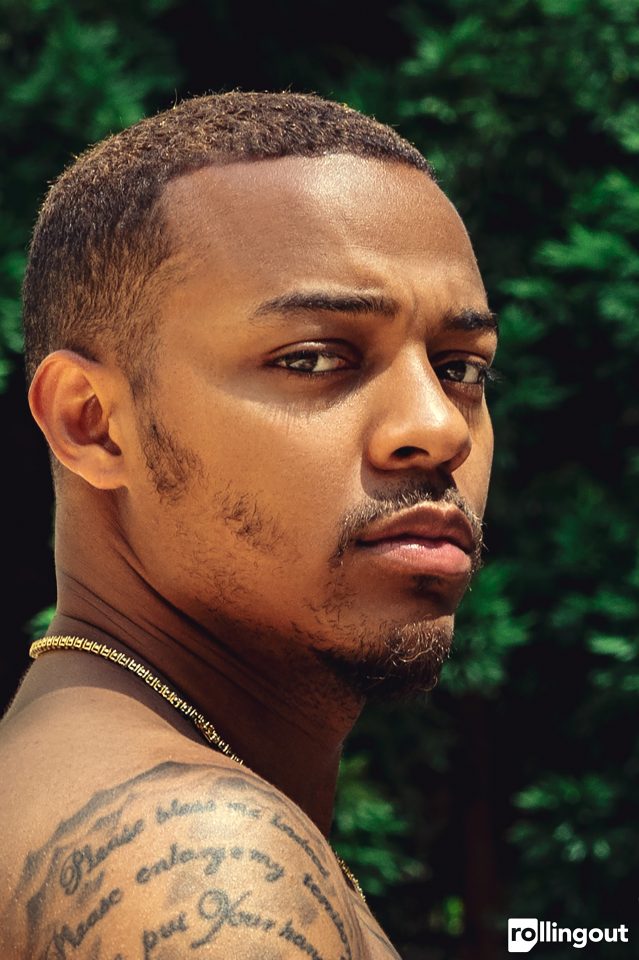 Regardless of what naysayers say about Bow Wow, they can't say that he hasn't had one of the most prolific careers in entertainment. He accomplished more by age 15 than most rappers will in their entire careers. From platinum records to blockbuster movies to his sold-out scream tours and his unforgettable days as Mr. 106 and Park, he doesn't have anything to prove. Still, it makes perfect sense that the 7-year-old cussing on Snoop's debut album, Doggystyle, years ago would today at 31 be one of the executive producers on WE TV's hit reality series "Growing Up Hip Hop: Atlanta." If anyone is a living testimony of what growing up hip-hop looks like, the good vs bad, the highs vs lows, the pandemonium vs silence, it's Bow Wow.
For many child celebs, the roller-coaster ride that is fame can prove overwhelming. Transitioning from A-list to "working on a new project" can tamper with the strongest person's sense of self especially when those growing pains are in front of a national audience. Over the past few years, Bow Wow has shared some of his mental ups and downs to the point of fans worrying about his stability. He acknowledges working out his own kinks and doesn't apologize for being transparent with his fans. "I had posted something and Snoop called me. I was with him before he had children and he always looked at me as a son. He was like, 'You're like my son; you're going to be OK,' " he recalled.
Bow Wow's fans have watched him go through emotional changes via social media, but we've never seen him act out or go through some of the changes that other young celebrities have dealt with. No mug shots, no jail stints, no video of him being dragged out of a club drunk or high, no public apologies for bad behavior. Ironically, the drama that pushes shows like "Growing Up Hip Hop" up the charts is nothing Bow Wow himself has ever been associated with. Outside of his short-lived relationship with reality vixen Erica Mena, we've never seen public drama from Bow Wow. It lends even more to the idea that his participation in the show and selecting cast members is more from his ability to understand how to entertain than just being another celebrity drafted to do reality TV because of his past.
"My mom and I have a good relationship and I think that's one of the reasons you never heard about me doing anything stupid or wilding out like other celebrity kids. She keeps it 100 and always has," Bow Wow explained.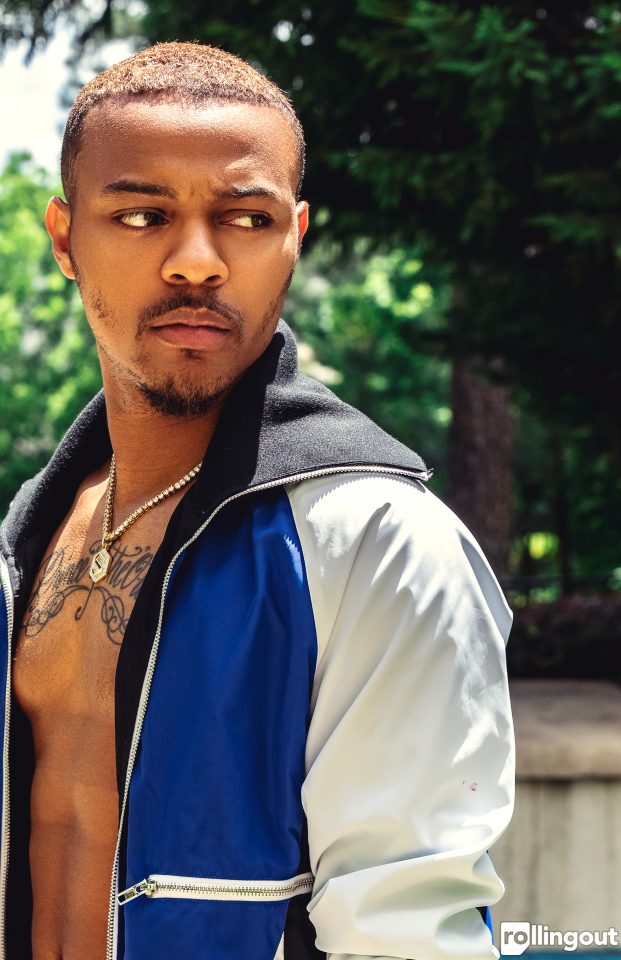 His relationship with his mother has been consistent, but his relationships with Jermaine Dupri and several other celebs have appeared rocky at times. Part of that could be due to the fact that Bow Wow was a child in an industry created for adults.
"I didn't miss having a childhood because I was doing things that other kids wanted to be doing. This business isn't for kids; you are treated like an adult. If I wasn't in the club, I was outside the club interacting with all the other people that were there. When I was fourteen, kids my age were looking up to Michael Jordan. I was spending the night at his house with his kids, so no I don't think I missed out on anything. I got a chance to do things that most kids would dream of," he explained.
Still, there was the absence of being able to transition from puberty to adulthood without being under a microscope and without having to constantly show the same career momentum as he accomplished. When asked if he ever felt pressure to live up to his own hype, Bow Wow said he let's go of an accomplishment as soon as it's completed.
"I've been blessed," he said. "For me, I'm not trying to go out and duplicate something I've done in the past. I'm not trying to make another Roll Bounce or another Like Mike. I'm on to the next. I'm trying to create something new. I appreciate that people love the stuff I've done in the past but there's so much more I'm looking to do."
The upcoming season of "Growing Up Hip Hop: Atlanta" has had social media on fire with reality stars from other networks making appearances at events and verbally attacking the cast. "The opportunity is different over here and people see that," Bow Wow said. Never one to shy away from speaking his mind, Bow Wow's IG page has accused other Atlanta based reality stars of wanting to jump ship from their shows and come over to GUHH. The cockiness is a part of Bow's charm. It could be his rap roots or his industry demeanor, but Bow Wow isn't one to mince words, even if that passion comes back to bite him later.
"I don't regret anything I've said. I meant it at the moment I said it and that's what it is. I think you have to live and learn," he said. "You learn while you're going through something. For me, I've always learned through experience. I never took an acting class. I never took a lesson on anything. Everything I've accomplished has been through me learning as I went through it. In my opinion, it's the best way because you learn what works for you and you never forget it."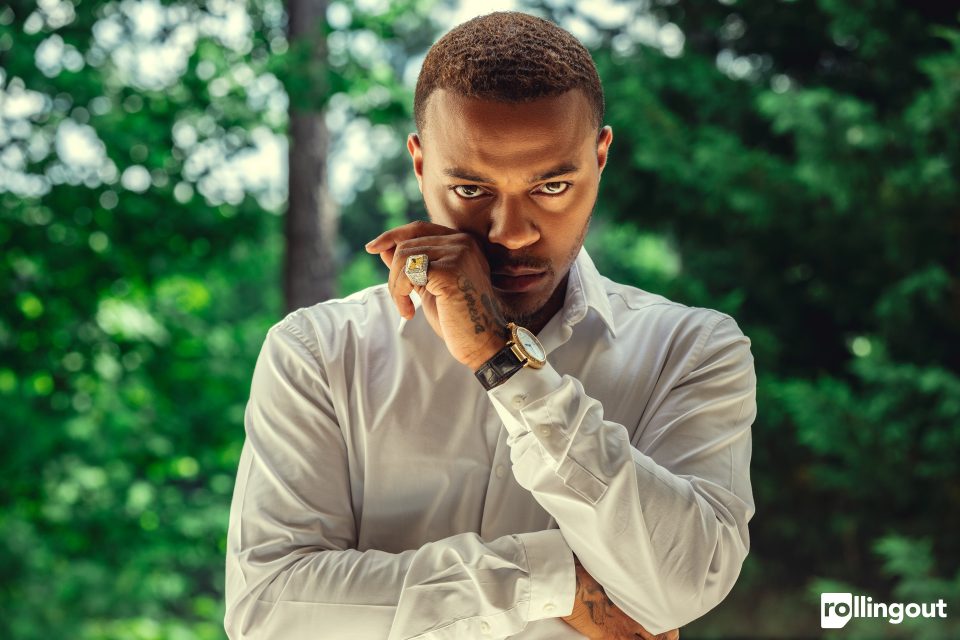 Allowing himself to experience life his way instead of listening to the advice of others is something that applies to his love life, as well. In his past, women have been a weakness that Bow Wow says has gotten him into trouble, but having a daughter has changed how he treats women on all levels.
"Having a daughter changed my life. It changed the way I look at the future. It changed how I interact with women. She made me a better person," he said. "If there are girls around, I'm always trying to make sure they are OK — like make sure she has a way home, see if she's hungry, make sure she's good. I didn't think that way before my daughter. I heard people say having a daughter changes you and it definitely did."
Seeing Bow Wow enjoying fatherhood via his social media is something that has forced his fans to allow him to transition from an adorable, cute teenage star to a grown man. His résumé includes movie star and television executive but like most hip-hop artists, Bow's first love will always be music. Currently, he is preparing to release his new project, Greenlight 6. The new project addresses some of the issues Bow Wow has been dealing with over the last few years and will give fans insight beyond an Instagram caption on what's going on in his head. The new single "Yeah" is currently out on all music platforms.
Bow Wow has been called a legend by millennials who grew up watching his movies and hearing their parents talk about the young rapper who had platinum hits with Destiny's Child, Chris Brown, and many more — not to mention his own albums that sparked teen pandemonium. Social media has caused things to speed up and we forget those amazing moments that precede our current timeline. The Google definition of a legend is simply an extremely famous person, especially in a particular field. With numerous wins on the board in music, movies and much more, Bow Wow certainly fulfills those requirements with room to spare and that's something no hashtag, meme or Insta-story can take from him.