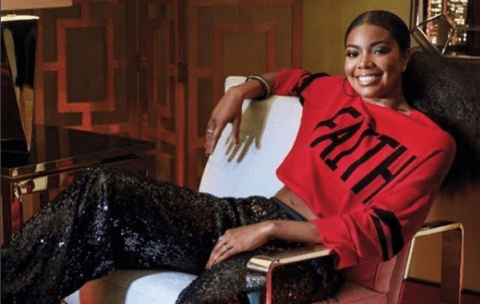 Gabrielle Union posts one thoughtful post a week on her Instagram account as part of her Woman Crush Wednesday series — in which she praises one "dope woman" every Wednesday — and has said her decision to start the series came as she wanted to fight back against the online trolls who are "committed" to tearing people down.
"You see so many people committed like they commit time to trolling and making people feel like crap, and I just wanted to do the opposite. There are so many dope women that are in my life, so many dope women that I've come across," she said.
The "Being Mary Jane" star believes her posts are the "bare minimum" when it comes to her stance as a feminist, and says it's the "least she can do" in her role as an "advocate for women."
She added: "If I can't use my social media to amplify, uplift, inspire one woman a week, I mean, I can't call myself a feminist. I can't call myself an advocate for women. I mean like, if I can't do that once a week? That's the bare minimum! To me, that's the least I can do."
And through posting her weekly messages of praise — which this week was dedicated to
Black Panther
actress Letitia Wright —
Union
has noticed that most women are surprised by her kind words.
Speaking to E! News, she said: "It's always interesting how surprised people are, and grateful, and it's like, we shouldn't feel grateful to see a woman uplifting other women. That should be the norm."
The Bad Boys II star is no stranger to praising the women around her either,  as she previously gushed over her co-star Jessica Alba for being one of her "favorite" people to work with "ever."