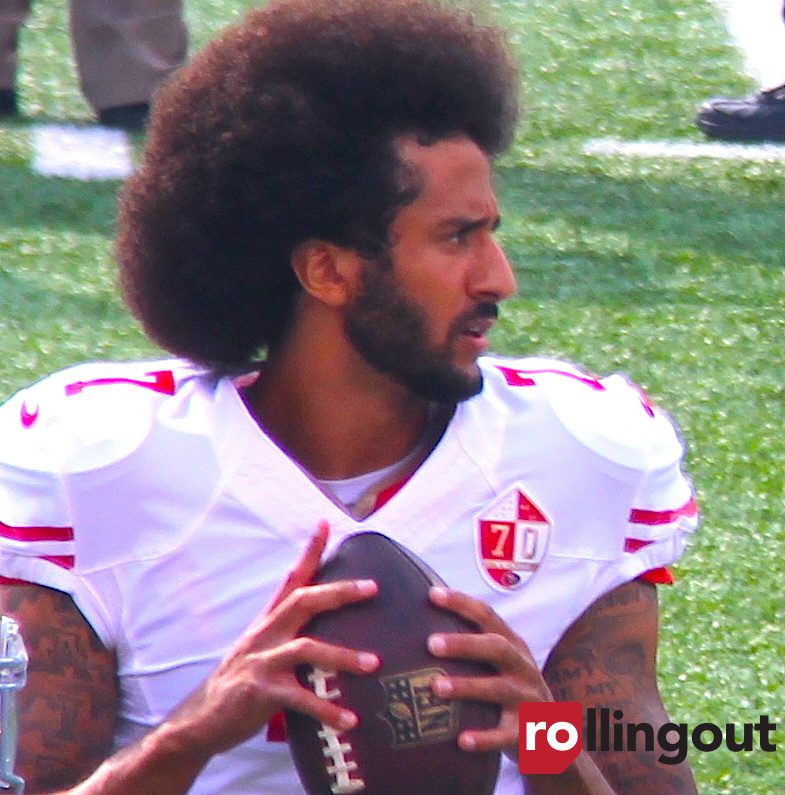 "Madden NFL" has become a staple in the gaming industry. The video game allows fans to enjoy the action of football without actually taking a brutal hit on the field. To promote across brands, "Madden NFL" and EA Sports created a soundtrack with rappers such as Migos, Nicki Minaj, and Cardi B.
However, Colin Kaepernick's name is edited out of the song "Big Bank" by Y.G. which features Big Sean. Big Sean makes a reference to Colin Kaepernick on the song with the lyric, "You boys all cap, I'm more Colin Kaepernick." The name "Colin Kaepernick" is edited out of the song.
Big Sean blasted EA Sports by posting on Twitter, "It's disappointing and appalling @NFL & @EA took @Kaepernick7's name out of my verse on Big Bank for Madden 19, like it was a curse word. When he's not a curse, he's a gift! Nobody from my team approved any of this."
Y.G. also posted a video where he kneeled while asking for EA Sports to apologize to Kaepernick.
It appears to be censorship in the wake of the national anthem protests. After Donald Trump created an issue out of the protests, the NFL attempted to ban players from kneeling. Kaepernick was the first player to kneel in protest of police brutality and the killings of unarmed Black men.
By editing Kaepernick's name from a song, EA Sports has made it seem as if uttering Kaepernick's name is bad. Similar to Trump and some NFL owners like Jerry Jones, EA Sports will look back and see that they are on the wrong side of history.
So they've edited Colin Kaepernick's name off of the Big Sean verse on the Madden 19 soundtrack. They barely edit profanity off the games. But his name must go?

— Marc Lamont Hill (@marclamonthill) August 2, 2018
Nah this is hilarious, the NFL really made a call to EA and said that Kaepernick should be treated as profane language… https://t.co/GstfHIFX5N

— Bryansby Swanson (@TheTruthpick) August 2, 2018
The fact the Madden bleeped out Colin Kaepernick's name is sad and disappointing knowing that multiple people allowed it to happen

— Josh Hart (@joshhart) August 2, 2018
Y'all.. so Big Bank is part of the Madden soundtrack right. When Big Sean says "you boys all cap, I'm more Colin Kaepernick", they bleeped out "Colin Kaepernick"

…

Lol I don't even know what to say. That's unbelievable.

— Westbrook Stan Acc (@JanNJuice_) August 2, 2018