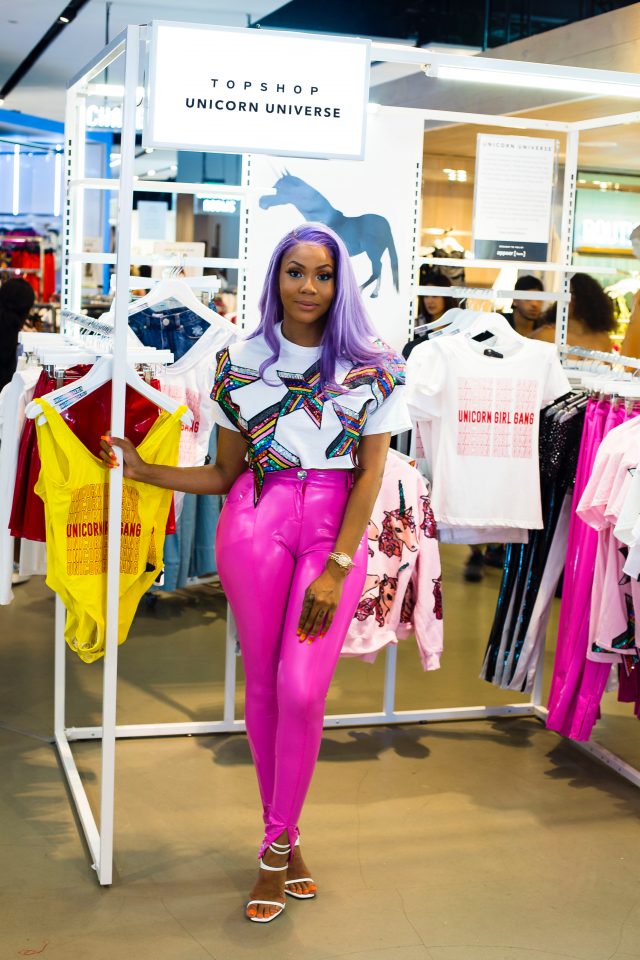 Brittni Mealy is an Atlanta socialite and the founder and creative director of Unicorn Universe.
She entered the fashion industry when she began her first online store, Pop of Junk, in 2012. Once she realized that the market was "oversaturated" with online boutiques, she took a step back. Four years later, she launched Unicorn Universe as a creative brand for the dreamers, believers, doers, weirdos and free spirits.
"I always loved unicorns, and my followers would always comment unicorns on my page so I thought, 'Hmm, I should do a brand with my own designs,' and that's how I came up with the name Unicorn Universe," Mealy shared.
Embracing her inner unicorn, she encourages others to express their individuality every chance they get.
Her clothing line features bright colors and bold designs and has caught the attention of  "Love & Hip Hop: Atlanta" star Tammy Rivera, social media queen Karen Civil, and rapper Trina.
Mealy stopped by rolling out studios to talk about her brand's recent collaboration with British multinational fashion retailer Topshop and show off some of her signature designs.