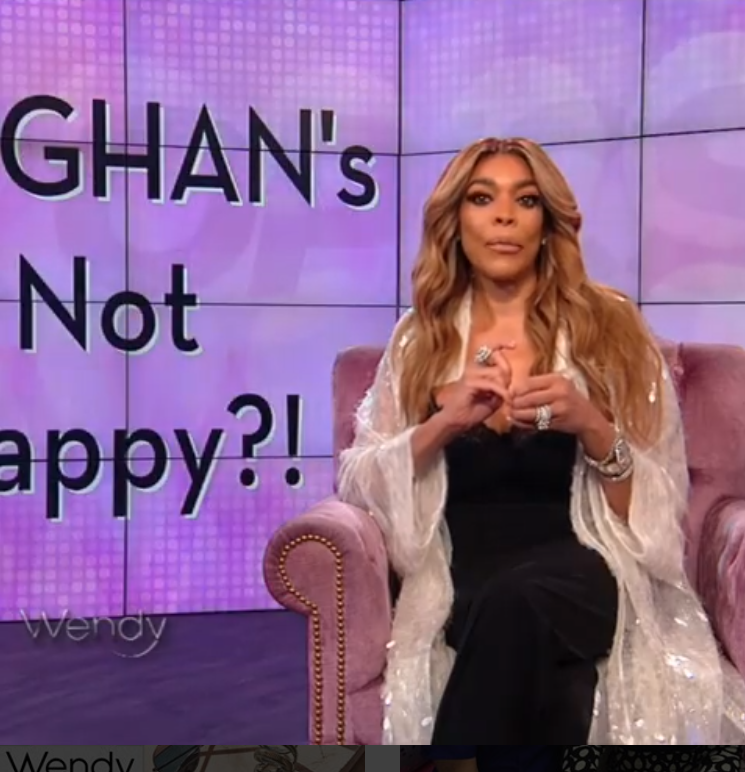 Wendy Williams has a lot to be thankful for. The woman oftentimes called the "Queen of All Media" is celebrating a decade of her eponymous talk show where she is one of the nation's most popular hosts. Her show has earned a Daytime Emmy Award and is always competing with Ellen Degeneres for the top ratings in the country.
Therefore, it seems apropos for Williams to take a brief reprieve to reflect on her show and her brand as well as some sensitive issues closer to her such as her son's drug addiction, her family and her feeling of responsibility to the Black community, or lack thereof.
Recently, the fireworks that created headlines has not been a result of a celebrity that Williams has lit on fire, but more about certain aspects of her personal life that had spiraled out of control, including: her debilitating disease diagnosis; her husband's allegedly blatant cheating with a woman in a neighboring New Jersey city; and her son's addiction to synthetic weed.
In a comprehensive interview with Cosmopolitan magazine, the magazine mentioned that she's the only Black woman with her own TV talk show and broached the topic of responsibility, Wendy responded flippantly:
"To what?" she asked.
Cosmopolitan elaborated to ask whether she feels a responsibility to the Black community, Wendy evaded the meat of the question with this coy response:
"I feel a responsibility to [my 17-year-old son, Kevin Hunter Jr.], me, and my husband [Kevin Hunter], who manages my career, our dog, and my family. I didn't ask to be a role model. I don't like that responsibility. But if you see something in me that you really adore, 'thank you.' "
The magazine asked Wendy if she felt the sting for sharing her experience of racism in America:
"What I was equating [what happened to Sunny Hostin] — I'm not lying to you — every day when I get home and pull in my driveway, I always squint extra at our mailbox and at our front door [looking out for] vandalism, a cross burned, poop thrown at the door, or something like that. And you know what people commented on my own site? 'Wendy, why are you complaining? Why don't you just move?' "
Next, Wendy was asked if she enjoys talking about race on her show:
"I will talk about racism. I don't feel awkward talking about race."
Check out Cosmopolitan for the remainder of the interview.