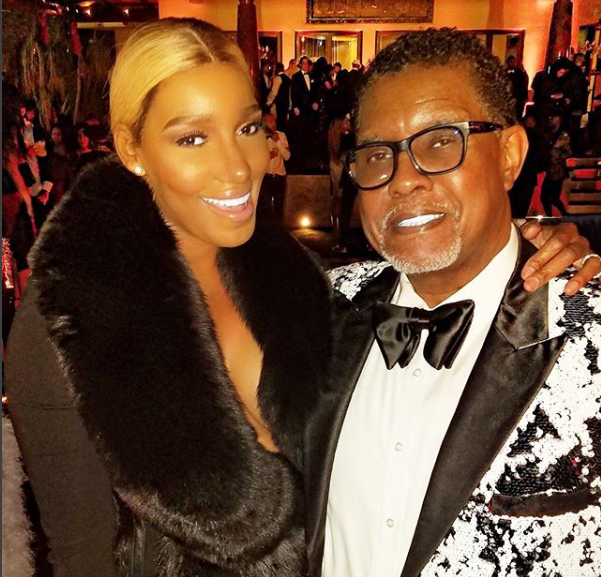 "Real Housewives of Atlanta" OG NeNe Leakes is doing her part to raise the U.S. Department of Labor's employment numbers.
Leakes announced via social media that she is hiring for full-time and part-time positions at her recently christened Swagg Boutique located in one of Atlanta's northern suburbs.
The reality star, actress and entrepreneur is encouraging fans and others to send their resumes if they believe they fit the qualifications for the available positions.
Needless to say, Leakes' posting received a lot of buzz in the comments section as respondents posted their qualifications and expressed their excitement about the possibility that they will be brought in for an interview.
Note: We seriously doubt that Leakes will be conducting the interviews herself.
This latest job posting follows the June hiring of employees for her Swaggalicious boutique in South Beach.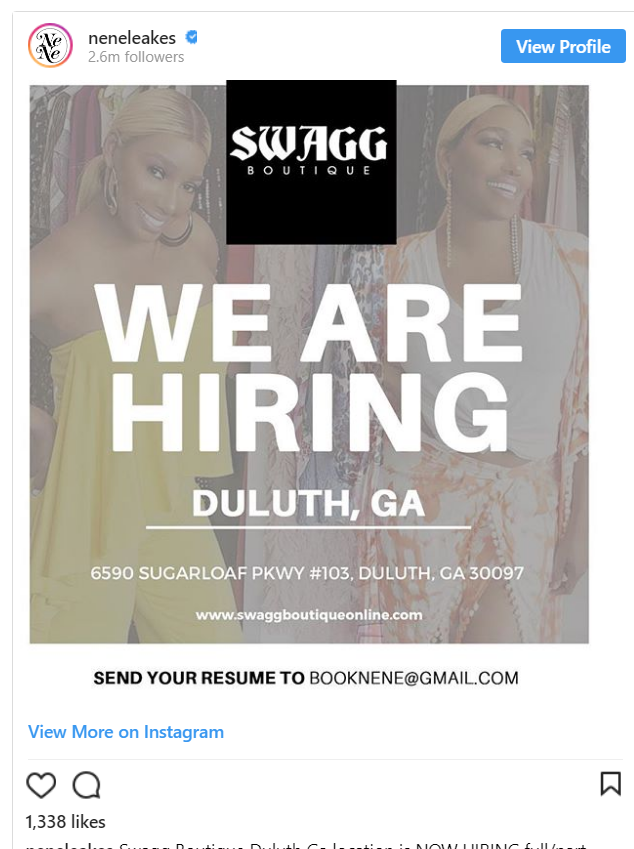 "Swagg Boutique Duluth Ga location is NOW HIRING full/part time available! Send resumes to [email protected]' NeNe captioned her post on Instagram," Leakes said via IG.
Fans, of course, are going crazy over Leakes' announcement:
One fan said: "Swagg BOUTIQUE trying NOT 2 BRAG but I would have BEEN 1 of YOUR BEST SALES REPRESENTATIVE!!! Love to TALK & LOVE FASHION. Most IMPORTANTLY GREAT CUSTOMER SERVICE SKILLS. How about letting me SERVE YOU ☺❤👍."
Another fan posted, "I wish I was in ATL just to work there!?! I would be your best employee/assistant ever. Been loyal to you since day one. I even stopped watching the show when you left. I watched @gleeonfox, #thenewnormal, @fashionpolice, went to see #zumanity, etc. I'll even sign a confidentiality clause. That's how much of a Stan I am. Send your mini-me (me of course) to handle your light weights lol."
In other news, Leakes is getting folks up out of her alleged beef with former 'RHOA' co-star Kenya Moore.
In a profanity-laced Instagram Live post, Leakes told listeners that she was not hating on Moore and to stay off her page if they are going to keep up mess.
"'People keep talking to me about Kenya in some of my comments. I really have no freaking clue about where you guys are getting anything with Kenya and I from. Talking about 'Nene didn't invite Kenya to a dinner' and all that. If we're shooting a show, and I have a message on my social media — if you like it you press like if you don't get the f— on! Whether Kenya is shooting housewives or not, has nothing to do with me so get the f— off my page. Okay? Don't come back on here talking about b——- that doesn't concern me.'"
Check out the tirade in full below: