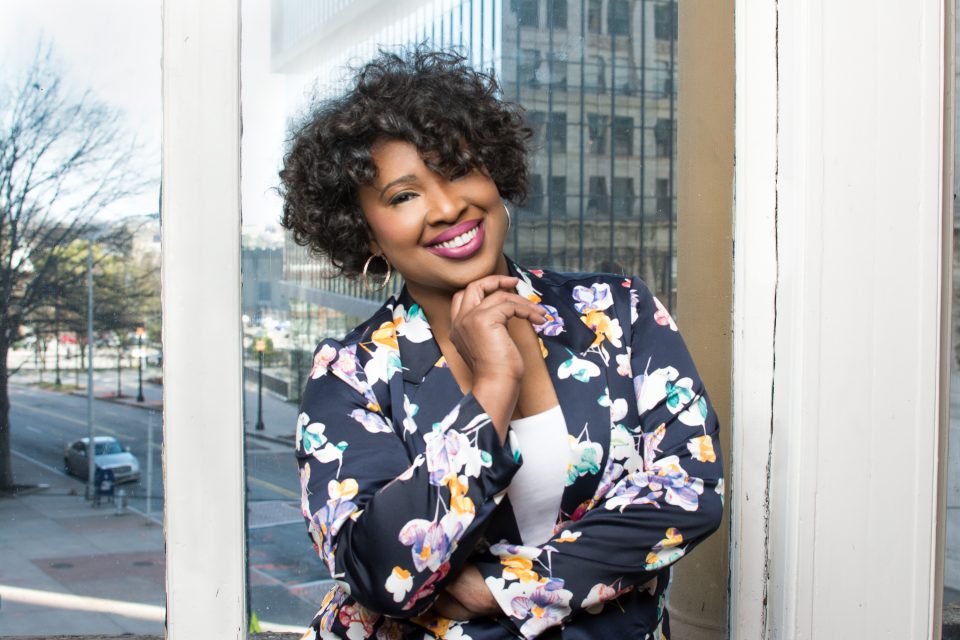 Georgia Dawkins is a creator and digital strategist who has produced nationally televised programming that has reached 65 million viewers. Successfully producing for "Sister Circle Live," a daily talk show on TV One, Dawkins developed the show's digital strategy and produced several of the show's key segments. Currently, Dawkins is continuing to develop content as the CEO of Georgia Dawkins Media, where she oversees every aspect of digital development and broadcast programming. 
Dawkins recently applied her talents to her own personal project, Everybody Knows: The Power of Being in Position, a story of hope, redemption, and spirituality. Selling over 200 copies within the first two months of release, Dawkins hopes to inspire all those she touches. 
Rolling out had the opportunity to sit with Dawkins to discuss the process for writing her first book, how important sharing one's story is, and advice for young women of color navigating their personal lives and professional careers.
What was the process for writing your first book?
The process for writing my book was a miracle. It started as a healing project two years ago when I was laid off but it wasn't until January 2018 when God told me to leave my dream job that I was able to finish the book. Once I walked away from the national talk show, I was able to write my book in eight days. I did it at a writing retreat two days after my last day. I started with 2,500 words. That's all I had to show for after 18 months of writing. After nine days, I had more than 20K words.
When did you realize that sharing your story was something that you had to commit to?
The day I put in my notice [at work] everyone wanted to know why. I told them the truth: "God said it's time. … He says I have to go." I'd never heard God like this before and it scared me. He said that people were waiting for me to fulfill my purpose. I wrote this book to help people heal. If I made it through; they can, too.
You've created compelling stories and national TV segments for some of the biggest names in the world. How did your professional work help you in producing your written work?
I like to think of tasks in a rundown format and break big projects up into smaller pieces. Sometimes, I even work backward. I set the goal and then I outline the steps it took to get there. Initially, my book was written backward and then it was reformatted. Being able to see an hourlong show in segments, helps me move things around. That's what I did with my first book; I fleshed out all the stories and then I organized them accordingly. Reading it back, I realized this book wasn't written by me; it was written through me.
What advice do you have for young women of color as they navigate through their personal lives and professional careers?
Spend time alone. Get quiet. Get quiet long enough to hear God's instructions. That's your purpose. That's why he put you here. Follow that voice and you will be successful.