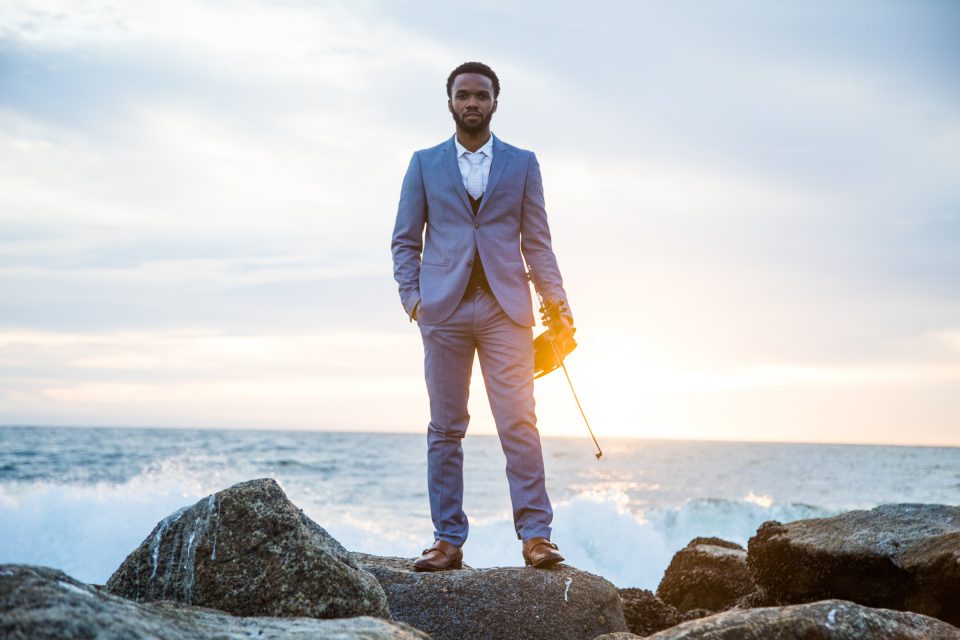 An eager first grader sat in the auditorium awaiting a musical exhibition put on by his teachers. As the educators went through each of the instruments explaining and showcasing their abilities, 6-year-old Lee England Jr. was immediately drawn to the violin. His face lit up with zeal at the idea of being able to learn how to play the instrument. At the time, England couldn't have imagined that this moment would lead to a successful career as a one-of-a-kind violinist.
After being classically trained, England, now known as the "Soul Violinist," began to let his creativity fuel his music. Adding R&B, hip-hop, and soul twists to the music, he is transcended the traditional way that we hear the violin. He has become a well-respected violinist, garnering attention from Diddy, Quincy Jones, and Michael Jordan.
The multitalented musician stopped by rolling out to talk about his passion for the violin and to share the valuable lessons it has taught him.
As an artist, he believes in the power of creating and owning any platform.
"If you have the talent, you don't have to wait to be invited. You can set your own stage," he shared.
Whether he is street performing or booking Carnegie Hall, the soul violinist is someone you need to keep on your radar.
See his interview below.