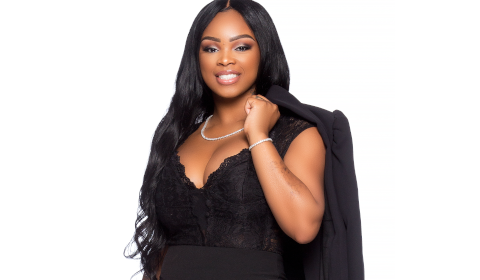 Philadelphia native Sharkeya Revels, 26, is about much more than fashion. The owner of Tha Style Loft, a trendy retail clothing boutique in Philadelphia, Revels has her vision set on much more. Unlike many other retail business owners, Sharkeya also eyes ownership of the properties that her stores will be in.
Rolling out had the opportunity to speak with Revels about her interest in fashion, where she wants to take her business, and how real estate became an opportunity for her.
What led you into the clothing retail business?
I have always taken an interest in fashion. For me, it was really about carving out a space within a cluttered market. In most cities big and small [towns], you will see plenty of clothing retail stores for consumers to purchase from. I had to really think about one thing. Differentiation. This is hard to do when much of what we see looks very similar, so my mantra has been, "If you like it, we wear it." Fashion is not one piece fits all, so I try not to create an environment where everything looks the same.
Where did your start in real estate begin?
I knew nothing about real estate or the real estate market. A friend of mine had asked me if I wanted to attend a real estate auction and at first I said no. I eventually agreed to go and I am happy to say that was one of the best decisions I have ever made. I am now the owner of five properties in the Philadelphia area, and successfully completed my landlord certification classes a few years back.
How has real estate aligned with retail?
In my case, I have the unique opportunity to have a better understanding of real estate and real estate investment. As I look for new opportunities, ownership of retail store space is high on my list of action items. I do not just want to be a tenant in all of my future locations. If it makes sense to purchase a property versus leasing a property, I will feel more confident in doing so.
What's next for Tha Style Loft?
I really want to expand and scale. Clothing is my passion, so I would like to open up new locations in various parts of the country. As the business grows so does my vision of what Tha Style Loft can be. Stay tuned.