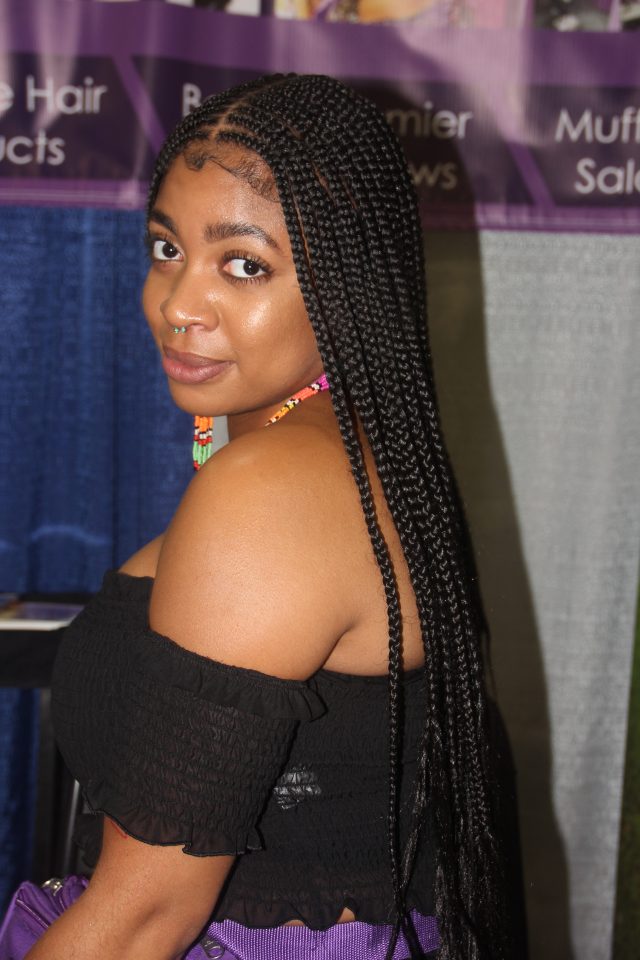 Braids are one of the best protective styles to wear to grow your hair with little maintenance. During the hot summer months, braided styles are especially popular when blow drying and flat ironing your hair can be a hassle.
Rooted in African culture, braids are a tribute to our powerful ancestors. Today's generation is always taking the old and making it fresh, and the same goes for braids as women spice up traditional braided styles with color, jewels and accessories.
If you are looking to add a pop to your protective style, we found some great inspiration while walking around the 2018 Bronner Bros. International Beauty Show in Atlanta where beautiful Black sisters were rocking a variety of intricate braided designs.
Here are some of the hottest braided looks from this year's largest beauty and trade show.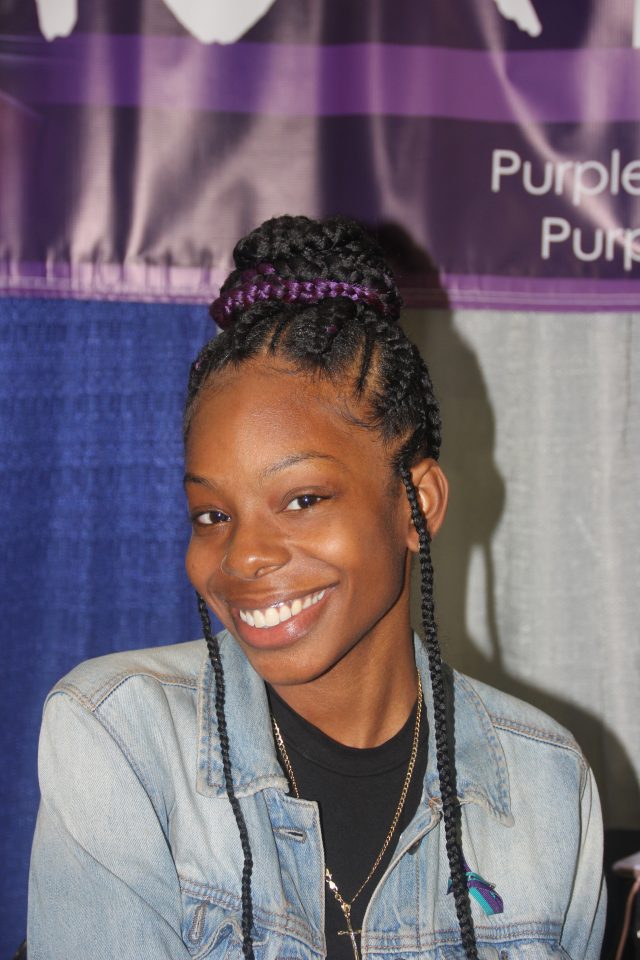 Braided Bun — This is a super cute updo. I love the front accent braids and the purple hint of color. This adds a youthful touch to a more mature hairstyle.
Cornrows — Cornrows come in various shapes and sizes. This young lady stood out with her long, electric blue braids. I absolutely love this twist on a classic style.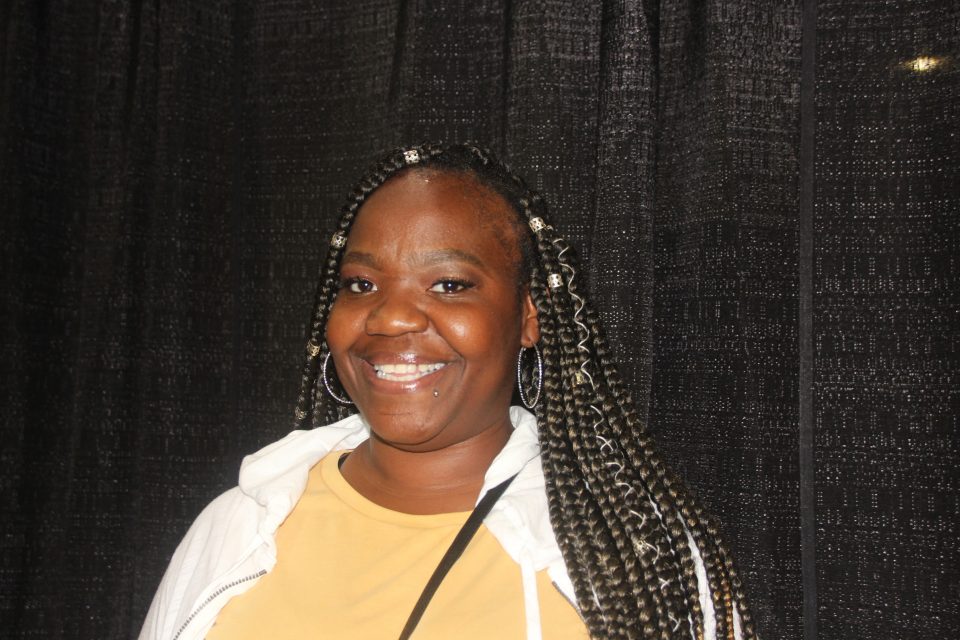 Box Braids — These are the old faithfuls in the world of braided hair. They are simple, stylish and reliable. This woman sticks to a more natural look when it comes to colors but adds her own flair through hair clamps and string accessories.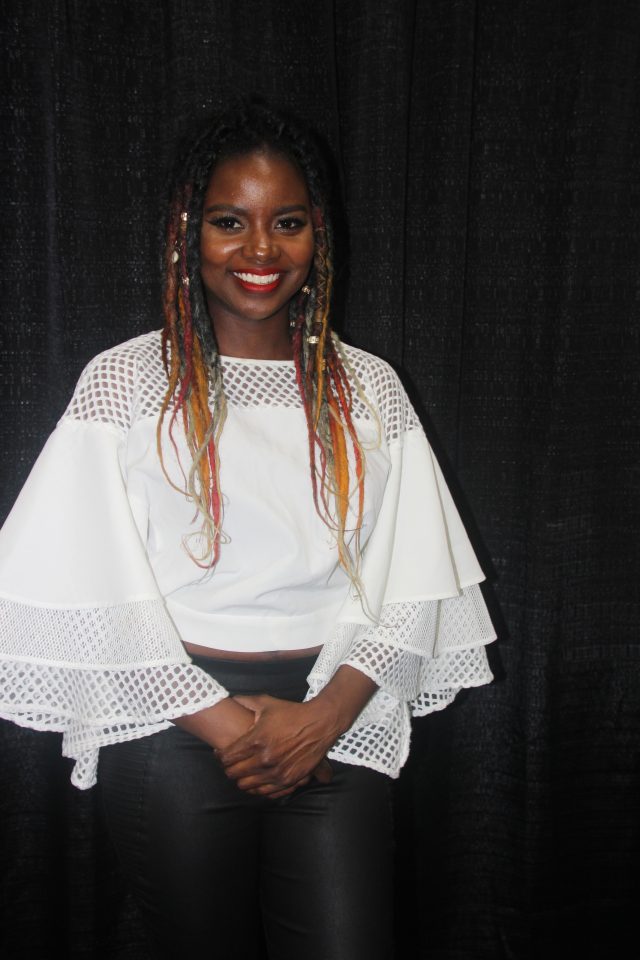 Locks — This woman has put a unique and colorful twist on a favorite hairstyle in the Black community. Locks pay homage to Jamaican and Carribean culture. I love the pastel coloring accentuated her locks and the added shell accents.
Senegalese Twists — I love the look of Senegalese twists. They are such a versatile look that works for almost everyone. This girl rocked her twist look and got creative,  adding a couple of strands of purple and grey color to switch it up.
Fulani Braids — I love this style and it is growing in popularity. This style is characterized by one cornrow braided from front to back down the center of the head and one or two cornrows braided from back to front over the ears. Like most braided styles, Fulani braids can have slightly different accents, patterns and variations that make them unique to the individual wearer. This woman used blonde color to make her braids stand out.