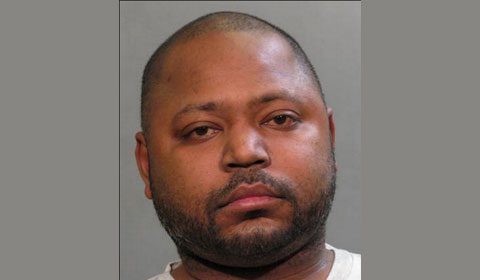 As Nicki Minaj readies for the release of her latest album, Queen, her mother is planning to discuss her son's rape conviction in an upcoming interview.
According to a recent Twitter post, Minaj's mother, Carol Maraj, will do a tell-all interview with "The Hip-Hop Hood Report with Charles Fisher." Maraj's interview will reportedly take place today and focus on new evidence in the case of Jelani Maraj.
Jurors found Jelani Maraj, 39, guilty of repeatedly raping his 11-year-old stepdaughter. According to prosecutors in Nassau County, New York, Maraj raped the girl as often as four times per week until he was arrested in 2015 for the crime.
DNA linked Maraj to the victim. According to expert Erika Ziemak of the Nassau County Medial Examiner's Office, semen that was found on the child's pajamas was consistent with Maraj's DNA. He said it was "less than a 1 in 348 billion"  chance that the DNA on the pajamas belonged to someone else.
Following the verdict, Nicki Minaj went silent on social media for nearly two months before remerging in April. She has yet to share her thoughts about her brother's conviction.
Jelani Maraj will likely be sentenced in the upcoming weeks and faces up to 25 years in prison.
Watch the Hip-Hop 'Hood Report with Charles Fisher & the "Fitness Sheriff" as I share the SHOCKING NEWS the COURT DON'T WANT YOU TO KNOW in a TELL ALL INTERVIEW about my son's TRIAL on (8/8-11pm)(8/11-3pm) Channel 20 Optimum, Channel 37 Verizon. [email protected]://patv.org/livestream

— Carol Maraj (@CarolMarajinc) August 5, 2018